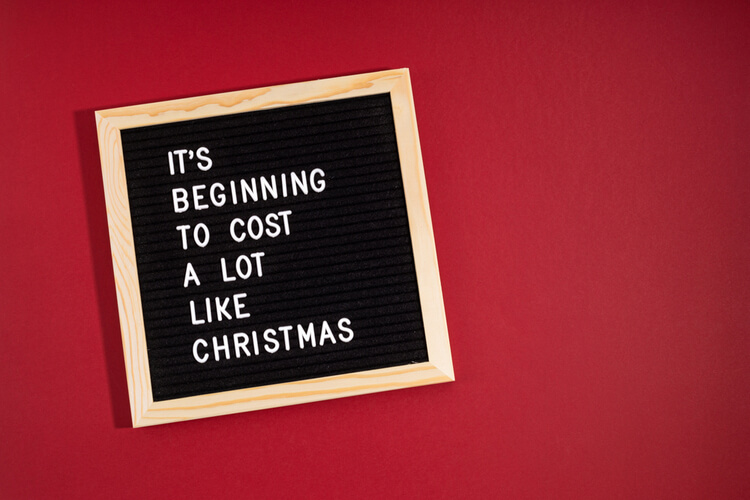 How to Get The Best Holiday Shopping Deals On A Tight Budget
Several things can ruin your careful budgeting, but none as dangerous as the holiday season. Why? Because holiday shopping isn't just about buying something on our shopping list. There are also a lot of sentimentalities involved, including traditions for New Year, Thanksgiving, or Christmas. Sure, you may have laid out a carefully-planned budget. But the holidays have a way of tempting us to overspend on gifts for our beloved friends and family.
Putting smiles on people's faces is a good thing, so we're going to help you do that while sticking as closely as possible to your budget. Here are a few ideas you can try out the next time you do your holiday shopping.
Do These Things To Stay Within Your Holiday Budget
Compare Different Retailers
One excellent way to do your holiday shopping on a budget is to compare prices at different retailers. Don't spend all your money in one place! Instead, make a list of gifts you'd like to buy, then compare the prices for that item at stores in your area. Some items may be cheaper in one place than another. Also, individual retailers may have special promotions or coupons that you can use for specific items on your list.
Buy Your Presents Early
Get ahead of the curve! You'll notice that some high-demand items tend to jump up in price when the holiday season begins. That happens because sellers know that people like you will be willing to pay a higher price to get your hands on certain gift items.
So, play it smart. Buy the item ahead of time when the demand is still relatively low. Then, stick it in your closet or somewhere safe. When the holiday season arrives, you can wrap it up and prepare it for gifting!
Do You Shopping Online
If you prefer minimizing the amount of legwork you do, shop online instead! Many retailers have their websites and online stores. That's good news for you since you can compare prices from behind your keyboard. Plus, as mentioned earlier, retailers also offer specific discounts and promotions online only.
With online shopping, you'll also save money on other costs like parking and gas. That might sound like much to some people, but when you're holiday shopping on a budget, every dollar counts!
A bonus tip about online shopping:When you order things online, don't forget to factor in shipping and taxes into your final cost. One seller might seem a little bit more expensive, but they might offer you free shipping to offset the cost. Always look closely at the final price that includes shipping and taxes. If you can afford to wait for that order, slower shipping might be cheaper.
Make Personalized Gifts
While it's tempting to buy people shiny and expensive gifts, let's not forget what the holiday season is supposed to be about. It's about showing your friends and family that you care. You can do that by making personalized gifts like arts and crafts instead. For many people, self-made gifts are so much more valuable because they know that you put in the work to make it yourself.
The Importance of Holiday Shopping On A Budget
Doing your holiday shopping on a budget is essential because you don't want to end up overspending and taking money from elsewhere, like your emergency funds. If that does happen, don't worry too much. You can always get a title loan to help pay for any financial emergencies that pop up during the holidays.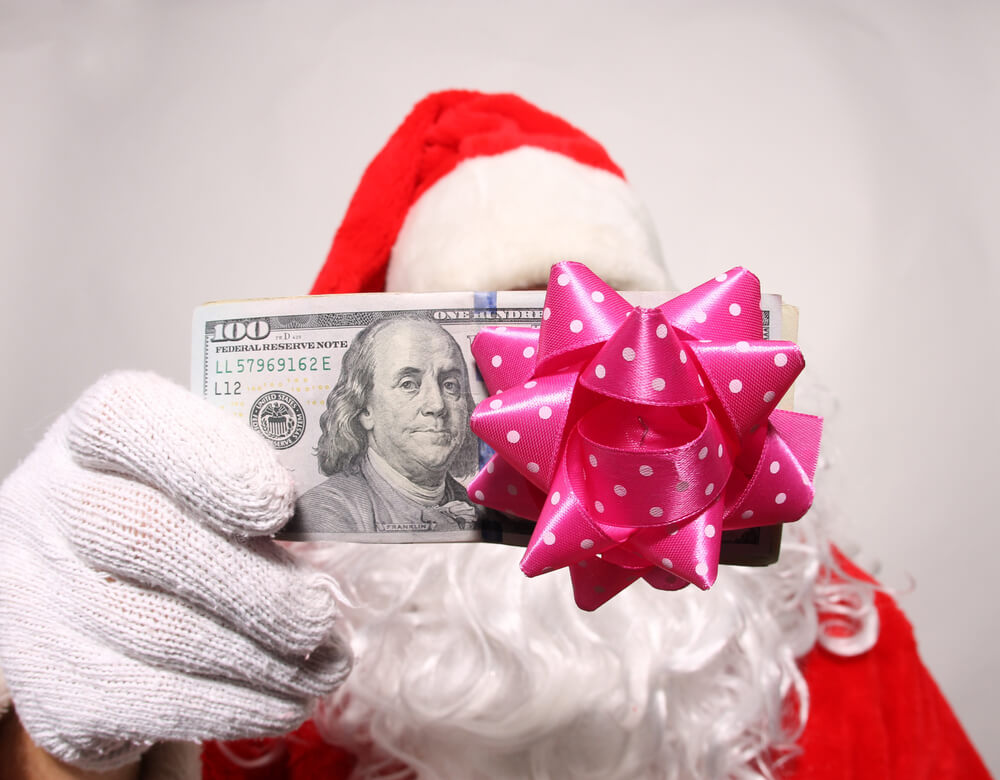 Why Are Title Loans Popular?
Title loans online are a popular option for borrowing money because they offer plenty of advantages, especially during an emergency. These include:
A quick and easy application process.
Lenders like At Home Title Loans will work with you regardless of your credit score and income type.
You can continue driving your car around; after all, you're using the title of the vehicle to secure the loan, not the car itself.
What's The Application Process Like For At Home Title Loans?
The application process is one reason why online title loans are so popular during tough times. Here's how simple it is:
Go to the homepage at AtHomeTitleLoans.com and fill out an application form.
A loan specialist agent will call you and see how much money you qualify for. Set up an appointment to meet with a vehicle verification agent.
Meet with the vehicle verification agent at the place that you choose. They will deliver a loan packet and verify the VIN number on your car and have you sign forms.
Then the approval and disbursement of funds will happen within the next business day.
What Can I Use A Title Loan For?
You can use a title loan for anything; there are technically no restrictions. That's one of its advantages! But because of its unique benefits, people usually get title loans for:
Emergency medical or dental procedures.
Last-minute repairs around the house during the holidays.
Unplanned travel to be with family during tough times.
Where should I get a title loan?
A simple online search of 'title loans near me' is how people usually find title loan lenders, but that's not the best way to find a trustworthy lender. Instead, go straight to AtHomeTitleLoans.com. They've been in the business for long enough to build a stellar reputation, so you can rest assured that you're in excellent hands when you need financial help the most.
The holidays don't have to be as stressful as long as you plan it right. You can stay within your holiday budget with these tips or get an emergency loan so you focus on what really matters during the holidays.
Note: The content provided in this article is only for informational purposes, and you should contact your financial advisor about your specific financial situation.