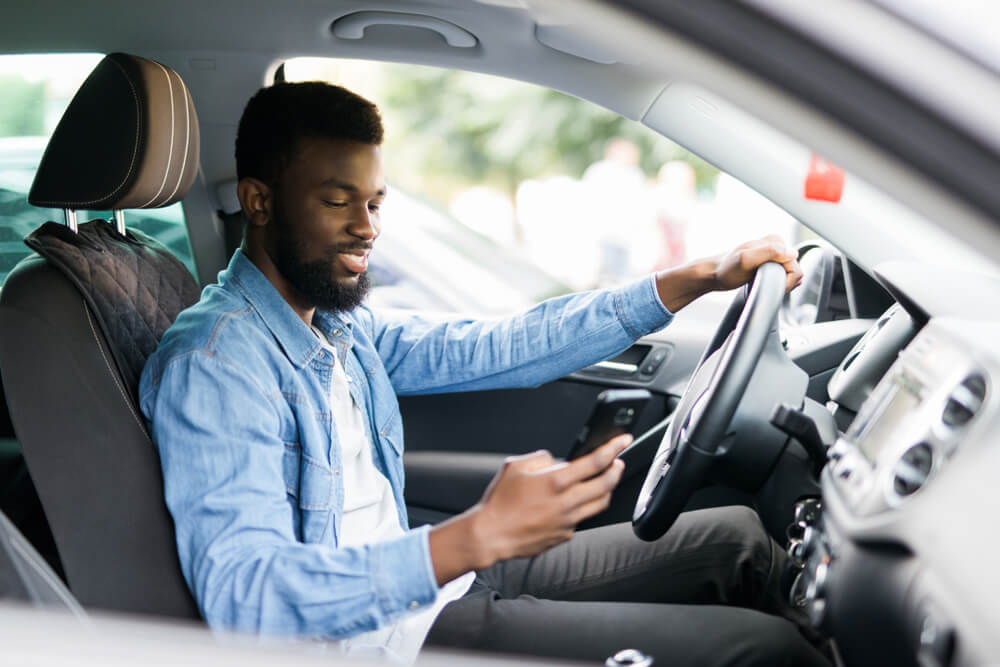 5 Fast and Easy Loans for Uber and Lyft Drivers
Loans for Uber and Lyft drivers might be an option worth considering in times when life takes an unexpected turn. Sure, the rise of Uber and Lyft has made it possible for people to find decent-paying work. However, there might be times when drivers can't rely only on their income and need extra money to handle their financial issues. This article explores the top five quick and simple loans for Uber and Lyft drivers that can help fund financial emergencies.
5 Types Of Fast And Easy Loans For Uber And Lyft Drivers
1. Unsecured Personal Loans
When people think of loans for Uber and Lyft drivers, they usually allude to unsecured personal loans. These give you access to large sums of money to deal with more significant emergencies. No matter your budget, there is probably an unsecured loan to suit your situation. The application process takes a few days, allowing you to receive your money in as little as 72 hours.
However, it's important to note that your eligibility is typically based on your credit history and income. Therefore, the better your credit score, the higher your chances for approval. On top of that, you need to be honest about your type of employment when applying. Some banks don't consider Uber or Lyft driving as full-time employment, so keep that in mind.
2. Secured Personal Loans
If your income isn't very high or you don't have the best credit, you should consider acquiring secured personal loans for Uber and Lyft drivers. Those who've had trouble obtaining an unsecured personal loan tend to succeed more with secured options. They allow you to gain approval for relatively low-interest rates since you use your car or another asset as collateral.
Plus, you can generally add a cosigner (otherwise known as a guarantor) to these loans to further lower interest rates and gain more attractive terms.

3. Payday Loans
Payday loans are an option for Uber and Lyft drivers with bad credit. You can apply online and typically receive the money you need within 24 hours. The best part about payday loans is their short-term impact. They're usually due when your next paycheck comes in. You pay it off in one go, letting you move on to your debt-free life as quickly as possible.
4. Small Business Loans
As an Uber or Lyft driver, you're an independent contractor; therefore, you qualify for small business loans. They're available through banks and unconventional online lenders. And surprisingly, they often come with relatively fast approval times. Although, be prepared for some major fees (depending on the terms you obtain, of course).
For more affordable options, seek financial help through the Small Business Association (a.k.a., the SBA). Since the association is funded and managed by the federal government, you'll go through a much stricter application process, requiring a near-perfect credit history.
5. Title Loans
Finally, you can get a title loan online — perhaps one of the fastest loans for Lyft and Uber drivers. You can borrow up to $15,000 to fund your emergency with a title loan from At Home Title Loans. We use the value of your vehicle to determine how much money we can lend you, letting you borrow with a less-than-average credit score.
Additionally, you don't need to contend with a bunch of requirements. Just ensure you have:
A driver's license or state-issued I.D.
A lien-free car title (otherwise known as a clear car title)
A vehicle (car, truck, or van)
The application process is quick and easy, as you'll see from our step-by-step tutorial here:
Start the process by using our secure online inquiry form or give At Home Title Loans a call.
If you go the online route, one of our loan representatives will give you a call to discuss the process, ensure you have the required items and establish how much cash you qualify for. You will also set up an appointment with our verification to meet you at a location of your choice.
One of our friendly verification agents will meet you at the place and time of your choice to deliver your loan packet. They'll verify your car's VIN and have you sign some forms.
After the appointment, we will email you the loan documents and request an e-signature.
Finally, you receive the money you need the very next bank business day.

Get Title Loans With Us Today!
When money is tight, you can turn to title loans for Uber and Lyft drivers to see you through. Whether you need to pay medical bills, fund urgent travel costs, or pay overdue bills to avoid late fees, you can get a title loan online with At Home Title Loans today. Just fill in our short online request form to get the money in less than 24 hours.
Note: The content provided in this article is only for informational purposes, and you should contact your financial advisor about your specific financial situation.