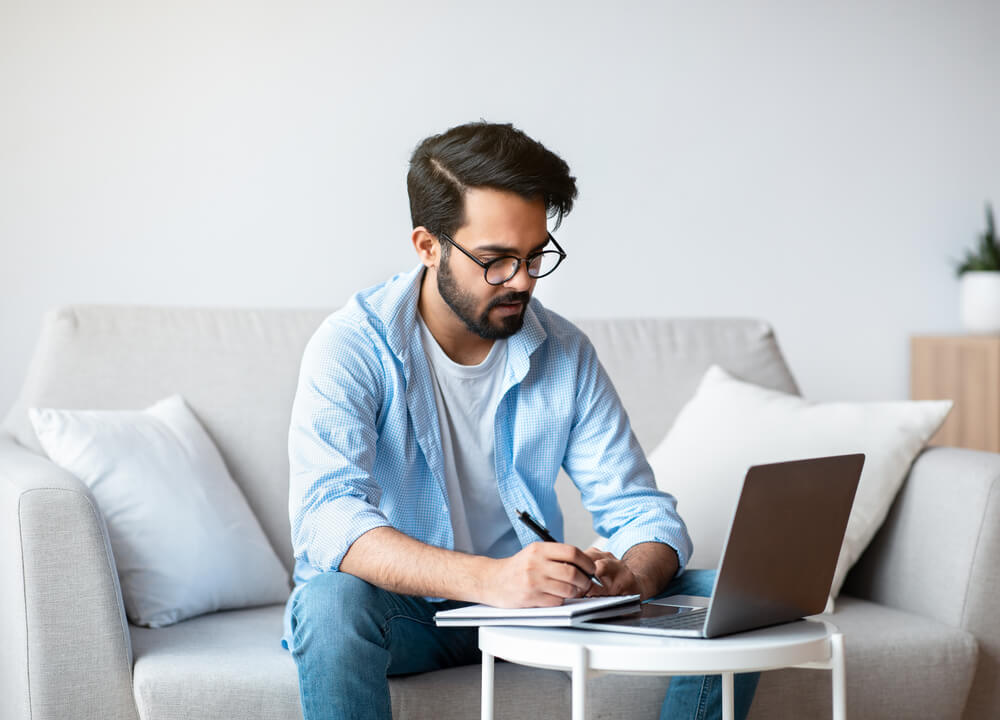 How To Develop A Better Financial Plan
Improving your financial situation is hard, but that is why it is important to develop a better financial plan. There are a lot of components of this but some of the things that you should be thinking about include your goals, a budget, taxes, savings, debt, retirement, and insurance. Below are the steps you need to follow to develop a plan for your finances.
8 Steps To Creating A Better Financial Plan
1. Set Smart Financial Goals For Yourself
The first step towards a better financial plan is to set smart goals for yourself. These should be specific, measurable, realistic, and timely. Having specific goals and a deadline to work with will help you measure your progress and stay motivated to achieve your goals.
2. Build A Realistic Budget
It is awfully hard to improve your financial situation if you do not have a budget that you are working with. There are lots of financial planning apps that you can use to help you create a budget that works for you.
3. Plan Your Taxes In Advance
Planning your taxes in advance is an important part of building a better financial plan. By saving money in advance to pay your taxes and thinking about any potential income tax credits and deductions that you might have will go a long way towards easing your stress in April and working towards financial security.
4. Work On Your Emergency Savings Fund
It is absolutely critical that you have an emergency savings fund built up. The amount that you need to save depends on your individual financial circumstances, but many financial experts advise that you have at least three months' worth of living expenses saved up in your emergency fund. This will help protect you if you lose your job or suffer a major medical expense.

5. Climb Out Of Debt
Millions of Americans are drowning in debt. Escaping from debt is difficult, but not impossible. Learning how to manage your debt and start climbing out of the hole in small increments is the only way to escape your debt. This will improve all aspects of your life and give you the freedom to save more money in other areas.
6. Insure Yourself
You never know when your life will change. Staying insured is one of the most important parts of protecting yourself financially. You should make sure that you are up to date on your vehicle and home insurance. You also need health and dental insurance. If you have a family, you also want to invest in life and disability insurance, so that your family will be covered financially if anything bad happens to you.
7. Invest In Your Retirement
The only way to save for retirement is to start investing in it as early as you can. There are lots of ways that you can do this, but some of the most popular methods include using an employer-provided 401(k), a Roth IRA, or even a traditional IRA. Setting goals about investing in your retirement will go a long way towards helping you save a lot of money for retirement fast. This is a critical part of a better financial plan.
8. Create An Estate Plan
It is not something that is fun to talk about, but you need to have an estate plan. This will help designate someone to make important decisions about your finances and your estate if you are no longer capable of making them due to health reasons or death.
Getting Help With At Home Title Loans
Another important aspect of building a better financial plan is to have a plan in case of a financial emergency. No one can prepare for all disasters, but in the face of a short-term cash flow problem, one option that you can consider is getting help with an online title loan. This is a type of short-term loan that uses your car's title as collateral for the loan.
Items Needed
There are just a few things that you need in order to apply for an online auto title loan with At Home Title Loans. These are:
The lien-free title to your vehicle
Your driver's license, or another valid form of government-issued photo ID
Your vehicle to be inspected by a loan specialist agent
At Home Title Loans Advantages
There are lots of benefits that come with applying for an online auto title loan. These are:
You can get quickly approved for up to $15,000
We accept all types of credit
You can keep your car while you are paying off the loan
You can get money deposited directly into your checking account
You do not even have to visit a physical store location – we will come to you

Get Your Online Auto Title Loan Today!
Financial planning is the most important part of improving your financial situation. There are a lot of steps that go into developing a better financial plan but by doing one thing at a time you can create a workable plan for your future. And if you need money to fund an emergency and have no emergency fund saved, remember that you can get an online auto title loan today and solve your financial problem in as little as 24 hours.
Note: The content provided in this article is only for informational purposes, and you should contact your financial advisor about your specific financial situation.