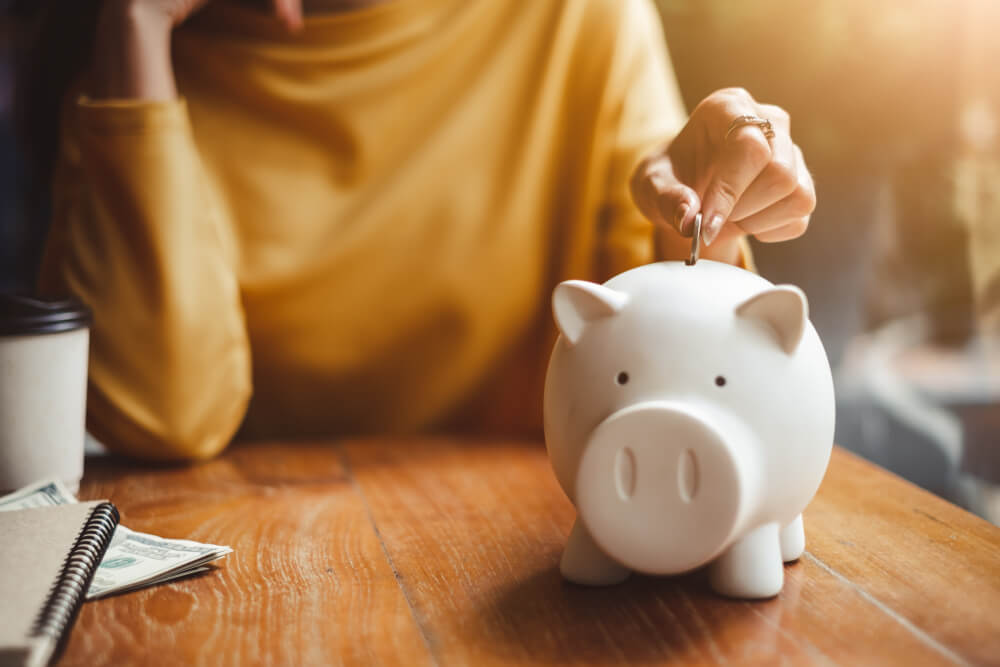 Stuck Inside? 11 Easy Ways to Save Money at Home During the Pandemic
The COVID-19 pandemic has had an unprecedented effect on our lives. Most of us have been stuck at home with little to do and almost zero social contact. It has had a negative impact on personal finances as well since a lot of people have either been laid off work or seen their employer struggling to keep their businesses alive.
On the other hand, being stuck at home also present us with a good opportunity to save money. Here are 10 ways to save money at home.
1. Start a Budget
Being quarantined at home gives you a lot of time to do all the stuff you have been putting off, and one of them might be as boring but necessary as starting a budget. A budget will not only help you manage your finances but also highlight all the expenses that you can cut down.
2. Cut Down on Subscriptions
Ever since people have been stuck at home the revenue of subscription services has gone up. But you don't need to contribute to all of them. Instead reevaluate whether you really need to have Netflix, HBO Max, Prime Video, and Hulu all at once. Cutting down on a few subscriptions can really go a long way in reducing your monthly bill.
3. Reduce Your Energy Usage
One of the adverse side effects of being stuck at home is the higher energy bills. And this might be the right time for you and your family to learn proper energy discipline. Switch off lights when you aren't in the room and try to minimize using electric power during the day. Light the candles – and kill two birds with one shot – save the energy bill and enjoy a relaxing and romantic atmosphere!
4. Insurance Premiums
With all that extra time on hand, you can go insurance shopping and choose a company with the lowest premiums. Also, with fewer cars on the road, a lot of auto insurers are offering lower premiums.
5. Call Up Your Cellphone Provider
You can also save on your phone plan right now. Since you are going to be using your home's wifi most of the time anyway, you can get a cheaper package with fewer data.
6. Cut Down on Takeouts
Although you might not be spending on bars and restaurants, chances are that you have been ordering a lot of takeouts ever since the pandemic began. We often order food not because we are hungry but because we are bored. So, cut down on takeout and cook at home, this can help you reduce your expenses considerably.
7. Avoid Online Shopping
During these stressful times, many people, especially women, use shopping as a stress-relief therapy. Online shopping has made it easier but try to resist the urge as much as possible. One thing you can do is to delay purchases and sleep on it, most of the time people come to their senses if they manage to delay.
8. Self-Care at Home
Going to the salon can not only put you at risk of catching COVID but also put a dent in your purse. You can cut or dye your hair at home. You can also have a fun spa session at home with your family.
9. Buy in Bulk
Although, you shouldn't hoard like a mad man, buying in bulk sometimes can save money. Try to look for deals and buy items in bigger servings since they will most likely cost less.
10. Put Aside Money for Your Emergency Fund
If you have been successful at saving money while being stuck at home, this might actually be a good time to put aside extra money for your emergency fund. If your emergency fund is deposited in a savings account, you can actually earn a decent income on it.
11. Get a Title Loan
No matter how much you save, there are times in life when you just need urgent cash. Emergencies such as sudden hospital bills, home or car repairs, or unexpected travel can force you into a corner. At such times getting a title loan might be a good option for you.
About At Home Title Loans
At Home Title Loans is an amazing opportunity to get quick cash when you need it most. A good thing about car title loans is that instead of using credit you pretty much use the value of your car as collateral for your loan. You can get approved for as much as $15,000, depending on the value of your car. Essentially, the company offers online title loans with no store visit.
Benefits of Title Loans
1. Quick and Easy
The main advantage of title loans is that they are easy to acquire and ensure fast cash. With At Home Title Loans, the whole process is hassle-free and takes just 30 minutes. All you need to do is to fill out an online application.
A loan specialist will call you and explain your payment options as well as discuss the amount for which you qualify. You will need to provide your lien-free title as proof that you do own the vehicle and sign some paperwork. Once your loan has been approved, the cash will be transferred to your account as soon as the next business day.
2. Bad Credit Accepted
Another advantage of title loans is that you do not need a perfect credit history. No credit history at all is accepted as well.
3. Keep Driving Your Car
If you get a title loan, you will be free to use your car as long as you keep on making the payments. You will have to ensure that the car is in your name and lien-free, meaning there is no outstanding claim against it.
How to Acquire a Title Loan Near Me
In order to acquire a title loan, you can either use a difficult way and go to a physical store or a lazy one and just go online. This is the step-by-step process for acquiring car title loans:
Go to AtHomeTitleLoans.com and fill out the online form
Once you are finished, you will get a call from a representative who will ask you to visit a location near you
You will have to bring the car's title, your driver's license or ID, and proof of income
The representative will check your car and let you know which amount you are eligible for
Once it is done you will get the amount deposited in your account the same or next day
Note: The content provided in this article is only for informational purposes, and you should contact your financial advisor about your specific financial situation.