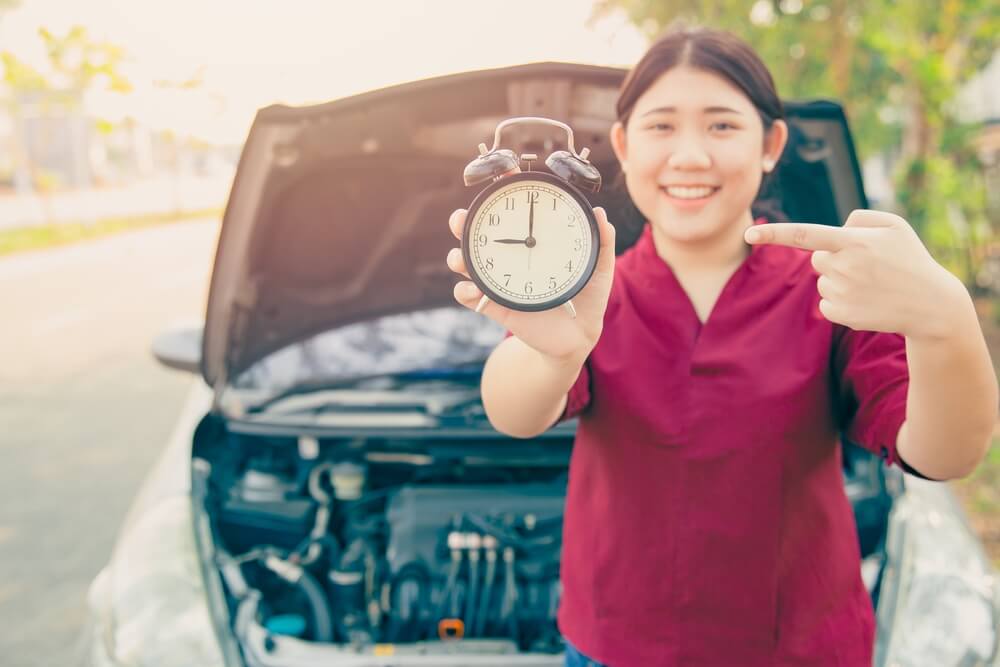 When It's Time To Get A Transmission Repair Loan
If your vehicle transmission, and fails you're in a pinch, don't despair – transmission repair loans can be a solution to the problem. Transmission repair costs range between $1,500 and $5,000, with average repairs requiring $2,000 in labor costs alone. On the other hand, smaller transmission repairs are relatively affordable. For example, a transmission leak is often around $200-$300.
And on the other hand, a completely new transmission can go as high as $7,000 for luxury vehicles. That's why a transmission repair loan may come in handy. But how do you know when you absolutely need to get your transmission repaired? Here are some of the major warning signs.
You Need A Transmission Repair Loan If You Have One Of These 5 Warning Signs
1. Noises
But not just any noise. A transmission repair loan may be in your future if you hear a distinctive grinding, rumbling, or banging when there's a change in the gears. Other times, there is a whistling sound emanating from the engine. A good rule of thumb: If you are consistently hearing something you don't recognize while driving, visit your mechanic.
2. Fluid Issues
The next time you take a look at your transmission fluid to make sure the level is right, any type of brown or cloudy color means you may be having transmission issues. The color should be bright red and transparent and have a thickness similar to that of syrup. Also, be aware of any leaking fluid. While leaking fluid alone doesn't automatically mean that you'll need a transmission repair loan, it may be worth taking it to a mechanic to see if the leak is originating from your transmission.

3. Gear Switch Refusal
This one is one of the most reliable indicators that something is wrong with your transmission. If you feel your car refusing the switch gears smoothly (or at all) the chances are high there's some sort of transmission issue — and it may be serious. Yes, it could just be that you are low on transmission fluid, but it can also mean that transmission rebuilding or complete replacement may be needed.
4. Shifting Is Slow
It's not just a refusal to switch gears that indicate a potential transmission issue. If you have an automatic transmission that either doesn't respond right away to a shift or there's a strong lag when attempting a shift, it's worth taking a look at it.
Slow shifting may be the result of low transmission fluid, but a transmission repair loan for a rebuild may be needed if it either doesn't shift or reverse. This transmission engagement block usually is the result of gear teeth that are wearing out.
5. Your Mileage Is Getting Up There
One of the most common transmission repairs — and one that comes with a particularly high cost — is a full rebuild or replacement tied to the age and mileage of your car. A transmission repair loan may be an option if your transmission seems to be failing.
In automatic transmissions, this can happen usually between 80,000 and 150,000 miles. Manual transmissions are known the fail earlier. A big factor, though, is how committed you've been to routine maintenance.
But once mileage hits 80,000 and above, it's up to you to determine what the best course of action may be: get a transmission repair loan for a new transmission or begin spending hundreds of dollars regularly on needed transmission repairs to keep your car running smoothly.

Online Title Loans May Help With Repair Costs
Transmission repairs are among the costliest fixes for your vehicle. They simply cannot be ignored. If you're struggling to cope with the cost of repairs, online title loans offer an option for assistance. A transmission repair loan falls into the category of online title loans, which use your vehicle's title in exchange for a short-term loan.
At Home Title Loans can connect you with a vendor who can approve you for up to $15,000 in a title loan. And when you are approved, you also keep your car and can drive it as you usually would for the duration of the loan.
To get started, simply fill out the short online title loans inquiry form on our homepage. Soon, one of our vendors will have a loan specialist give you a quick call to guide you through the entire process. You even have the option of having one of our specialists come out to meet you. Once you are approved, you get the cash the next day.
Get Started Today
The cost of transmission fixes and rebuilds can create a financial emergency. If you need assistance addressing a high car repair bill, At Home Title Loans can connect you to a lender who can get you the funds for fixing your transmission as soon as within 24 hours. Get started with auto title loans online today by filling out a short inquiry form on our website!
Note: The content provided in this article is only for informational purposes, and you should contact your financial advisor about your specific financial situation.