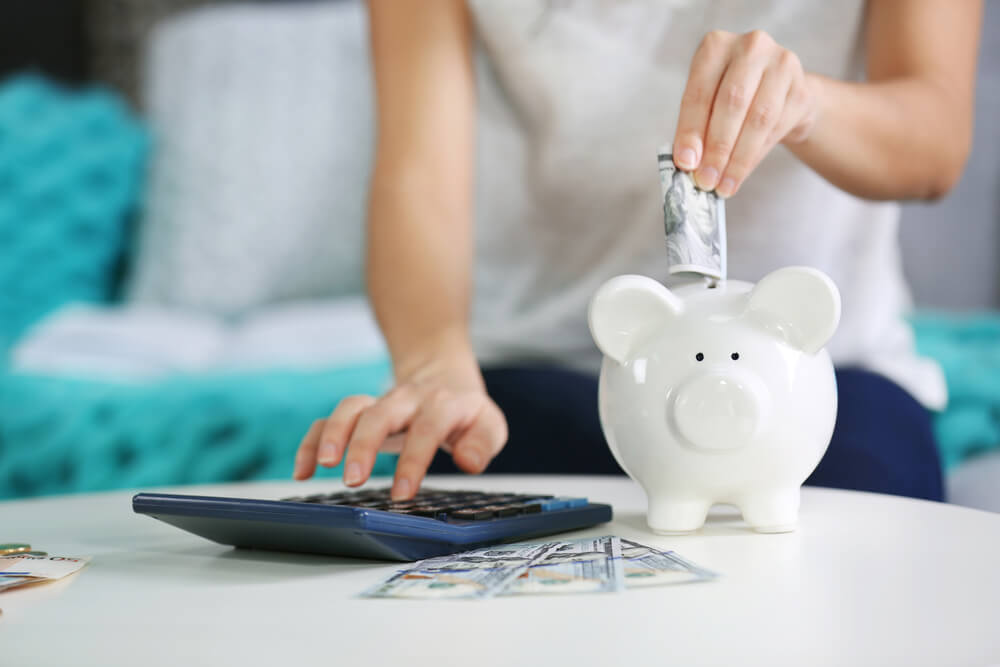 5 Reasons to Prepare For a Financial Emergency
Have you ever been told you need to store money away for financial emergencies? As a working adult, you've probably heard of the importance of creating an emergency fund for yourself to help handle whatever emergency comes to your plate. While the amount you should save may differ depending on who you talk to, it's generally suggested that you should have up to six months stored away to handle any emergency but with so many of us living each month paycheck-to-paycheck, how do we justify sticking money in an untouchable place? Furthermore, what do you do when your emergency funds aren't large enough to handle your emergency?
When this occurs, options such as title loans can offer you instant online approval meaning you can access emergency cash on the same day. Applying for these loans is easier now than ever before and your approval isn't dependent upon your credit score. Before I go into more detail about how title loans online can help you sort out your financial emergency, let's first cover some reasons why you'll want to prepare for an emergency.
1. You Have One Source of Income
If you're one of the many who have jumped on the bandwagon of having two sources of income, an emergency cost arising in your budget may not be cause for alarm. If you've only got one income to contend with, a surprise cost within a tight budget can compromise your ability to pay bills and provide for yourself. Having an emergency fund can help you survive on a single income without having to worry about funding your emergency.
2. You Own Your Home
It's no secret that renting is significantly cheaper than owning a house, but it doesn't come with the same freedom that owning a house does. For example, you are limited with the amount of customization that you can do to the space and, when something breaks, your landlord is in charge of both fixing and financing it. If you're a homeowner, you're in charge of repairing a broken appliance or taking care of any damage. These repairs can be brutal on the budget and having an emergency fund tucked aside can help lessen the blows these make.
3. You Live Far From Family
Many of us live far from our families. With moving being expensive yet relatively easier today than it was years ago, many people find themselves striking out to new locations in search of better job opportunities and new experiences. Unfortunately, this means that many people live far away from their families and when an emergency strikes, the distance makes it difficult to rely on them for help.
4. You're Saving for a Goal
Having financial goals is an important part of setting up a budget. Setting financial goals can help you stick to a budget and work on saving money. An emergency, however, can derail your carefully thought out plans, placing you that much farther from your financial goals. An emergency fund can help alleviate this stress and keep your goals on track.
5. Your Work is Seasonal
If your employment is seasonally based or if you have a time of the year that is particularly busy, you might have a limited amount of money to set towards a financial emergency especially if the emergency strikes when you least expect it. If your work is seasonal having an emergency fund set aside can help you prepare for financial hardship when your work slows down. But what do you do if you don't have an emergency fund and you need fast cash?
How Title Loans Can Help
Title loans are a short-term loan option type that can be secured by you offering the title to your car as collateral. Because of this, your credit score isn't a factor in determining whether or not you're eligible. It's a loan option that specializes in getting you cash on the same day that you start your application while offering you the support you would normally receive through more traditional loan methods. Here's how to apply!
Applying for Title Loans Online
Applying for title loans online is easier now than ever before, thanks to our innovative online application that allows you to complete the entire process from the comfort of your home. After filling out a short online inquiry form, our loan specialists will call you to review the information. You'll also need to supply the following items:
A clear vehicle in your name
Your driver's license of governmental issued I.D.
Your vehicle
The representative will determine how much money you'll receive on your loan using the condition of your car as a reference. With a title loan, you can receive up to $15,000 today! The funds are deposited right into your account via direct deposit. We offer online title loans in 10 different states which means that finding a title loan near you is easy. Our friendly representatives stand ready and waiting to get you the financial help you need. Skip the hassle and the face-to-face visits that traditional loans have. Apply for your title loan online today.
Note: The content provided in this article is only for informational purposes, and you should contact your financial advisor about your specific financial situation.