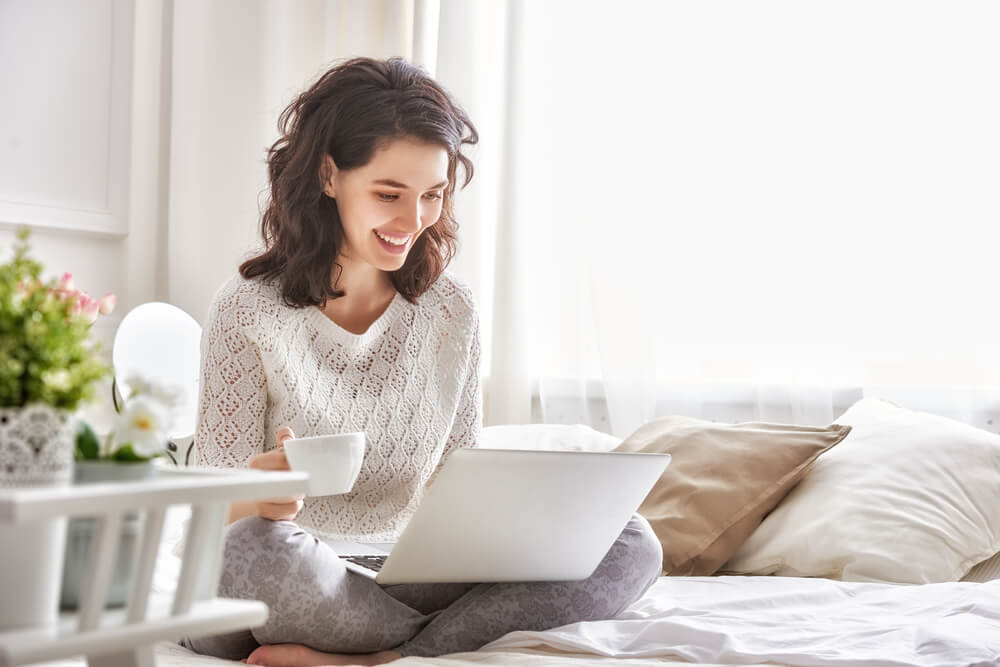 How to Get Car Title Loans Completely Online
If you're looking for a fast and simple way to get extra cash, then getting car title loans completely online could be the solution you're looking for. You don't even have to leave your house with online title loans with no store visit.
What Are Car Title Loans?
Car title loans are short-term loans where the borrower uses their lien-free vehicle as collateral. To qualify for a car title loan, the owner of the car must own it clear and free.
This means that your car cannot be financed through another bank at the time of your application for a car title loan.
What Does Lien-Free Mean?
Owning a lien-free title to a vehicle means that there are no outstanding judgments or loans currently against your car. In other words, you own your vehicle, and the title is both clear and free of any other financial obligations tied to it.
What Are the Benefits of Car Title Loans?
Car title loans completely online can help you when an urgent need arises and requires having some extra cash on hand. You can easily use these funds to pay for:
Past Due Bills
Accidents
Medical Emergencies
Important Financial Commitments
When you choose car title loans completely online, you're selecting an instant cash option that can help you out in the case of a financial emergency.
They are painless and only take a short amount of time to complete. Online title loans no store visit is one of the easiest processes for any dire monetary needs.
Can You Still Drive Your Car?
Absolutely! Completely online car title loans don't require your vehicle as collateral. Instead, your title acts like one. You're free to continue driving your car the same way you always have, and when you repay the loan, your car title is back in your hands, safe and secure.
In fact, your car is only being used as a guarantee for ownership or as an entitlement. This means that you keep your car and drive it whenever you want while using the much-needed cash to pay whatever you need to pay. It's as simple as that!
Just be sure to stick to the repayment schedule so that you can get your car title back without any issues or revisions to your agreement.

How Much Money Can You Get for Your Car Title Loan?
When you start the application process for online title loans no store visit, you will need to provide all the details about your car. Depending on the value and a few other things, our representatives from At Home Title Loans, Inc. will be able to establish the maximum amount of cash you can receive.
Keep in mind that you don't need to take the maximum amount offered for car title loans completely online. You can decide how much you need or want, and then the loan will be based on the actual amount of money you received.
Do You Need to Have Good Credit to Qualify?
No, you don't need to have good credit or any credit at all to get car title loans completely online. Having bad credit is never an issue since the loan is based on the ownership of your vehicle. Don't worry about your credit score; we'll never hold that against you.
How Soon Can You Get Your Money?
When you choose to use easy online title loans, you can get instant cash once your application has been approved. With At Home Title Loans, Inc. there is no waiting period like most banks require, and we do everything we can to get you your money as fast as possible.
We understand the need for urgent funds, and we specialize in providing an easy and quick solution to all your money needs.
What Do You Need to Get Fast Cash?
There are only a few items that are required from you to get your car title loan processed quickly. Here is what you will need to provide:
Driver's License or State Issued ID
Lien-Free Title to Your Vehicle
Your Vehicle for Inspection
Does the Car Title Need to be in My Name?
Yes, in order to get a car title loan on your vehicle, the title must be in the loan applicant's name. If it's not, you can always go to the DMV and get the car title transferred to your name before applying for your car title loan online.
Get an Online Title Loan Today
Getting car title loans completely online is a quick and easy solution when you need money fast. You can apply from the comfort of your home. For more information about how title loans work The process to get funds when you need it has never been easier!
Note: The content provided in this article is only for informational purposes, and you should contact your financial advisor about your specific financial situation.