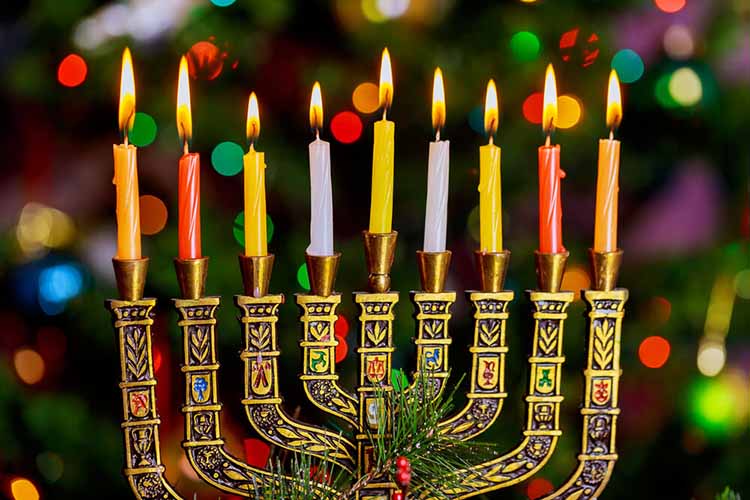 The Kwanzaa Celebration Guide: What It Is And How You Can Take Part For Free
Kwanzaa celebration is a non-religious holiday that aims to give black people an opportunity to celebrate their African culture and history. Invented by Dr. Maulana Karenga in 1966, it's most often celebrated by African Americans from December 26 to January 1.
We are going to discuss the Kwanzaa celebration in more detail and show you the way to take part in it, even if you are on a budget or are currently dealing with a financial problem. We will also show you how acquiring title pawns online can help you during similar times.
What Is A Kwanzaa Celebration?
The name comes from a phrase meaning "first fruits" in Swahili, "matunda ya kwanza." The festival is seen as a celebration of life that allows the African American community to celebrate their culture.
The festivities last for seven days, with each day focusing on one of the seven core values, properly known as Nguzo Saba. Every day, a candle is lit, and the final day features gifts to loved ones.
Why Did Dr. Maulana Karenga Invent Kwanzaa?
He founded the celebration after the Watts Riots happened in 1965. Dr. Karenga lived in a mostly African American neighborhood at the time in Los Angeles, California. The residents suffered horrific racial inequalities, and many confrontations occurred between the residents and the police.
The riots were ignited due to a particularly catastrophic attempted arrest between a police officer and a young black man named Marquette Frye. For several days afterward, unrest ensued.
Dr. Karenga was intensely affected by the negative impact of the Watts Riots. Thus, he set out to find a way for the African American community to unite after the devastation.
He introduced Kwanzaa in 1966 to do just that. He spent a long time discovering various African harvest traditions and combined them to create a single celebration.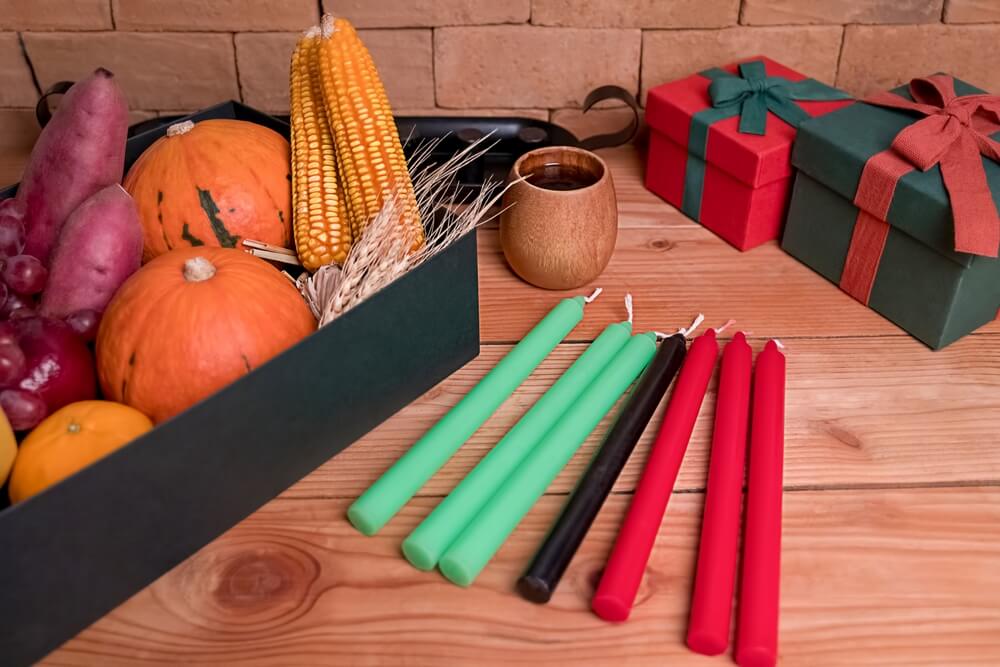 How To Take Part Of The Kwanzaa Celebration For Free
During the Kwanzaa celebration, communities come together to participate in activities based on seven principles developed by Dr. Karenga himself. From storytelling to poetry readings to gift-giving to singing, there are so many ways to celebrate Kwanzaa with little to no money.
Here are just a few popular and free ideas:
Decorate Your Home — Cover your dining table with a green tablecloth and put the Mkeka (a straw woven mat) on top. The Mkeka symbolizes the foundation of African ancestry. You can then adorn th e Mkeka with the following:

Muhindi (ears of corn) — One for each child. If you don't have children, lay two ears of corn to represent the children of your community.
Kinara — The seven-pronged candle holder.
Mishumaa Saba (the seven candles) — Each candle represents one of the seven core values. Three red candles should sit in the left prongs of the Kinara, representing struggle. One black candle in the center, symbolizing the African American people. Three green candles on the right, signifying hope.

Light the Kinara Every Day — Since each day and candle represents a value, you should light one candle every day in the following order:

Black
Far-left red
Far-right green
Second red
Second green
Last red
Last green

Perform Musical Celebrations and Readings — Your Kwanzaa celebrations can include drumming, music, reflections on the Pan-African colors, reading the African Pledge, artistic performances, and discussions about the day's African principles.
Eat the Kwanzaa Karamu on New Year's Eve — On the sixth day, the feast is a communal, special event. The decorations should be black, green, and red in color. Before, during, and after, there should be entertaining yet educational performances.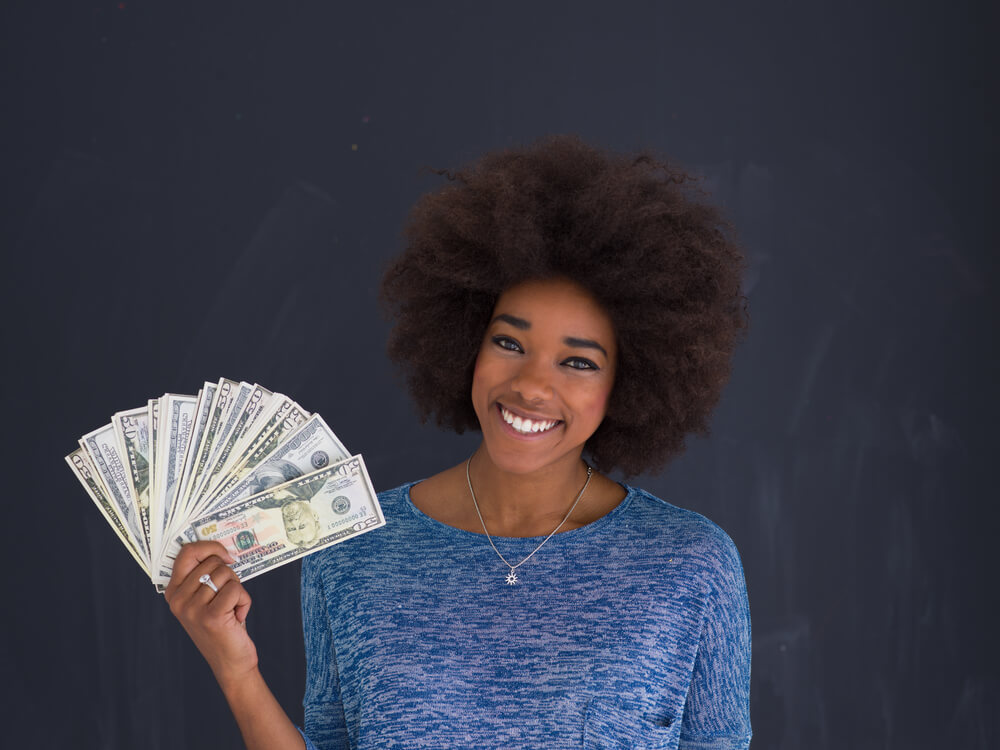 Dealing With Financial Emergencies During Kwanzaa
The celebratory feel can quickly disappear when an emergency strikes. But it doesn't have to if you have a method for dealing with it. Whether you need to pay emergency medical bills, fund unexpected travel, or afford necessary home repairs, getting title pawns online through At Home Title Loans is an option worth considering.
With our title pawns, you can borrow up to $15,000, depending on the value of your vehicle. All you need to do is follow the steps below:
Start the title pawns process by using our secure inquiry form for online title pawns.
One of our friendly, licensed loan specialists will call you in a few minutes to provide you with more information and set up an appointment for our verification agent to meet you at a location of your choice.
Meet our agent with your driver's license (or a different form of state-issued photo identification), your vehicle, and the lien-free title for your vehicle.
The verification agent will inspect your car to determine its condition and will also review your documents to determine if you qualify. If you do, they will request your signature on a few forms.
After that, we email you the loan documents that require an e-signature.
Finally, we deposit the money straight into your bank account on the next working day.
Happy Kwanzaa!
Participating in the Kwanzaa celebration year after another reflects unity and togetherness, and you can do it even when you're on a budget!
So, don't let financial problems take away any joy from an otherwise perfect Kwanzaa celebration. Whatever your monetary needs are, getting title pawns online is designed to be speedy to provide relief during emergencies and urgent situations. Submit a form for auto title pawns online today to find out if you qualify.
Note: The content provided in this article is only for informational purposes, and you should contact your financial advisor about your specific financial situation.