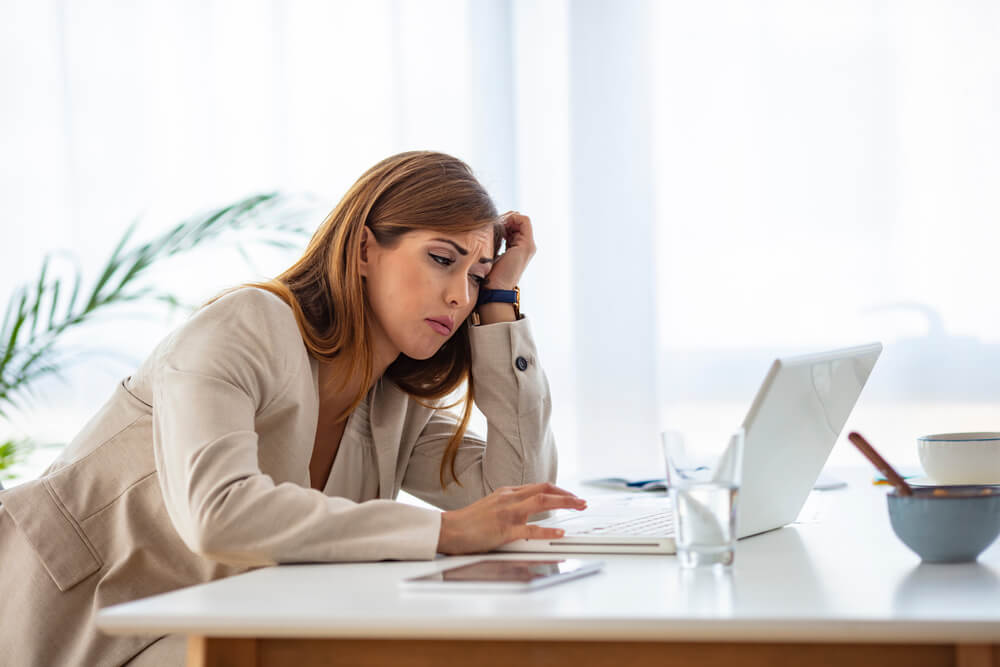 What to Do When You Are Struggling to Make Ends Meet
Are you struggling to make ends meet? If so, then you're not alone. Millions of people in America don't have enough money to pay the bills or cover unexpected expenses. Thus, they often get stressed when the cash flow is low. As understandable as that is, it's no reason to give up.
In fact, there are more than a few tactics that smart people use to get themselves out of debt or avoid eviction. Plus, getting the money you need isn't as hard as you think. But before all that, you've got to realize why you're struggling to make ends meet in the first place. Otherwise, your problems will only persist.
Why You're Struggling to Make Ends Meet
There are many reasons why people find themselves struggling to make ends meet, even if they're careful with their money and make more than they spend. That's because life is unpredictable, so people often find themselves in situations they never planned for. Here are some common examples:
Your home needs repairs or upgrades as soon as possible to remain comfortable, functional, and safe.
You've lost your primary source of income or suffered a major setback at work.
You or someone you love is dealing with an injury or illness that makes it hard to earn a living.
You're required to travel somewhere with little to no notice, even if it means bringing your entire family along.
COVID-19 has created a financial hardship that's growing more difficult to manage by the day.
Truth be told, anyone can run into money problems. Plus, many extenuating circumstances can affect someone's budget. So, stay vigilant by knowing exactly what to do when you're struggling to make ends meet. That way, your ship won't ever sink because of unpleasant surprises.
What to Do When You're Struggling to Make Ends Meet
This is what you do when your money is low, and the stakes are high:
1. Review Your Profits and Losses
They say it's not about what you make; it's about what you spend. So, take a look at your monthly income and expenses. Are there any areas where you could cut back a little bit or make some sacrifices? If so, do that until you create a savings account for emergency expenses or get yourself out of the hole.
2. Make a Budget
Next, try to figure out where all your money goes each month and attempt to be more disciplined with your income. Make a budget and then stick to it. If you have to get rid of some things or suspend your shopping sprees for a while, so be it. After all, your budget should reveal a lot about your spending habits and financial future.
3. Get a Loan
We could all use some extra money, but people who can't pay the bills need it as quickly and easily as possible. That's why it's important to familiarize yourself with different financing options. For example, title loans. Did you know that you can get a title loan without a credit check and still keep driving your car as usual? It's also a great way to make ends meet fast.

How to Get a Title Loan
If you're looking for fast cash for your car title, here's what you need to do:
Step 1. Go Online to Submit an Online Form
This is the quickest way to get your request in front of an agent. Just find a quick intake form that requires only minutes of your time to complete. Then, sit back and wait for a representative to do all the heavy lifting. A representative from At Home Title Loans will contact you shortly to set up an appointment.
TIP: Be sure to pick up the phone when they call so you can get money as quickly as possible.
Step 2. Meet up with Your Title Loan Representative
Be sure to pick a time when you're available to ask questions and get answers, because that's what the meet-up is all about. Your representative will also review your paperwork and perform a quick inspection of your vehicle. So, here's what you'll need when you meet them in person:
Your government-issued driver's license or photo ID
The hard copy of your lien-free car title
Your vehicle for the inspection
Keep in mind that you might also be asked for banking information so that the representative knows where to send your cash.
Step 3. Sign Your Paperwork and Get Your Money
If everything looks good, sign your title loan contract and receive money in the bank within 24 hours. Then, use that money to pay for unexpected expenses and emergencies before they get out of hand.
Apply for Your Title Loan Today!
You don't have to stay behind the goal post just because you ran out of money. There are ways to make ends meet, and none of them requires you to sacrifice the quality of your life. Get started with easy online title loans from the comfort of your home today and get your fast cash within 30 minutes!
Note: The content provided in this article is only for informational purposes, and you should contact your financial advisor about your specific financial situation.