How A Basic Budget Can Help You Spend Less And Save More
Budgets are the foundation for learning how to spend less and save more. As common as it is to hear about them, actually sticking to a budget is much rarer. Nonetheless, it's a necessary skill that will positively impact you for years to come.
Here's Why A Basic Budget Can Help You Spend Less And Save More
Why Are Budgets Important?
Budgets help people track their spending, monitor expenses, and increase their savings. A basic budget is key if you want to get more disciplined and stay on track with your finances.
You can use a basic budget to work towards a big financial goal, pay off your debt, save for retirement, and more. If you don't have a budget yet, it's time to set one up!
What Do Budgets Include?
A basic budget includes two main components: income and expenses. You'll need to be detailed in allocating money before the month starts towards every single expense you foresee happening. This even includes the extra "spare change" you use for little things like grabbing a coffee or buying that on-sale t-shirt. Those little dollars add up.
Of course, the money you allocate can't exceed the amount you have in income. This is the key to how you spend less and save more. You should always aim to have more money coming in than going out.
Once your month starts, it's up to you to stick to your budget and refuse to spend money that wasn't allocated. It's a challenge at first, but it's so rewarding when you get through the month and have extra green in your account!
Ways Budgets Help You Financially
Someone may create a basic budget for many reasons, but almost all of them fall into one of two categories: lowering debt or increasing savings. Both are excellent reasons to take control of your finances today through the use of a budget!
Lower Debt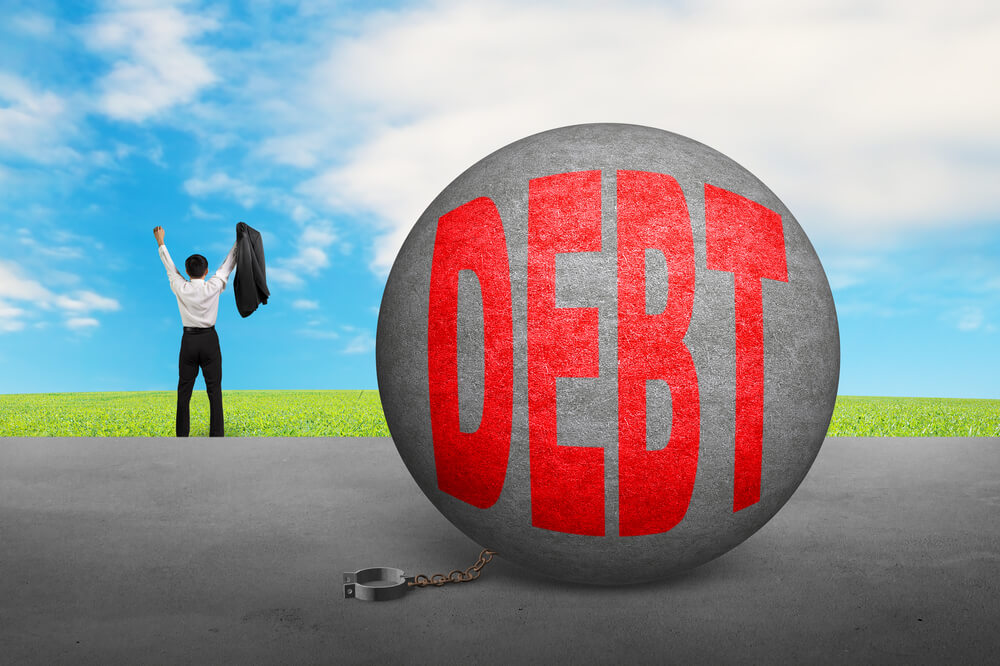 The average American is thousands of dollars in debt. Whether you're paying off student loans or a minimal credit card payment, debt is a downer. Budgets are an effective and clear-cut way to reduce and eliminate debt, making more room to spend less and save more for long-term goals.
Prepare For Emergencies
The more you can save, the better prepared you'll be. For what, exactly? Well, anything. Any educated financial advisor will tell you to set up a rainy-day fund as a cushion for emergencies like unforeseen medical issues, car and home repairs, or other personal occurrences. Budgeting gives you the grace to deal with emergencies as calmly as possible.
Stay Focused On Financial Goals
Many people start their basic budget with a big financial goal in mind. This could be saving up for a house, new car, or wedding. Budgeting will ensure you spend less and save more so that your big goal slowly comes into reach.
Extra Coverage For Emergencies
At times, even if you spend less and save more, you may not have enough to deal with an unexpected expense. Financial emergencies like the ones we mentioned above must be dealt with immediately, which means you need cash fast.
Luckily, there is an efficient way to deal with these emergencies alongside your budget – you can get a title loan online.
At Home Title Loans
At Home Title Loans offers you an online title loan without leaving the comfort of your own home. You have the possibility of having up to $15,000 at your fingertips. These loans can be used to deal with medical mishaps, appliance or vehicle breakdowns, or emergency travel.
Advantages Of At Home Title Loans
These online title loans can be in your account by the next business day. The request process takes place online, and you'll only have to leave your house for your vehicle inspection and the loan finalization.
You can keep your vehicle while using the loan, and your credit is not a factor for approval. At Home Title Loans does not charge a fee for considering your request, and our loans are not reported to credit agencies.
How to Obtain Your Online Title Loan
Complete the online title loan inquiry form on our website.
A loan specialist will then contact you to determine the amount you qualify for.
You'll then set up an appointment at your convenience for your documents verification and the car inspection. You can also choose where to meet!
Once the details are verified at the appointment, you'll be able to electronically sign the necessary documents so that the money can be directly deposited into your account the next day.
Take Advantage Of Online Title Loans Today!
A budget will help you spend less and save more, but it will not predict all financial shortcomings. To battle financial emergencies head-on, take advantage of the easy online title loan process offered by At Home Title Loans. You'll be able to have the cash you need within just 24 hours, to continue sticking to your budget in the future.
Note: The content provided in this article is only for informational purposes, and you should contact your financial advisor about your specific financial situation.