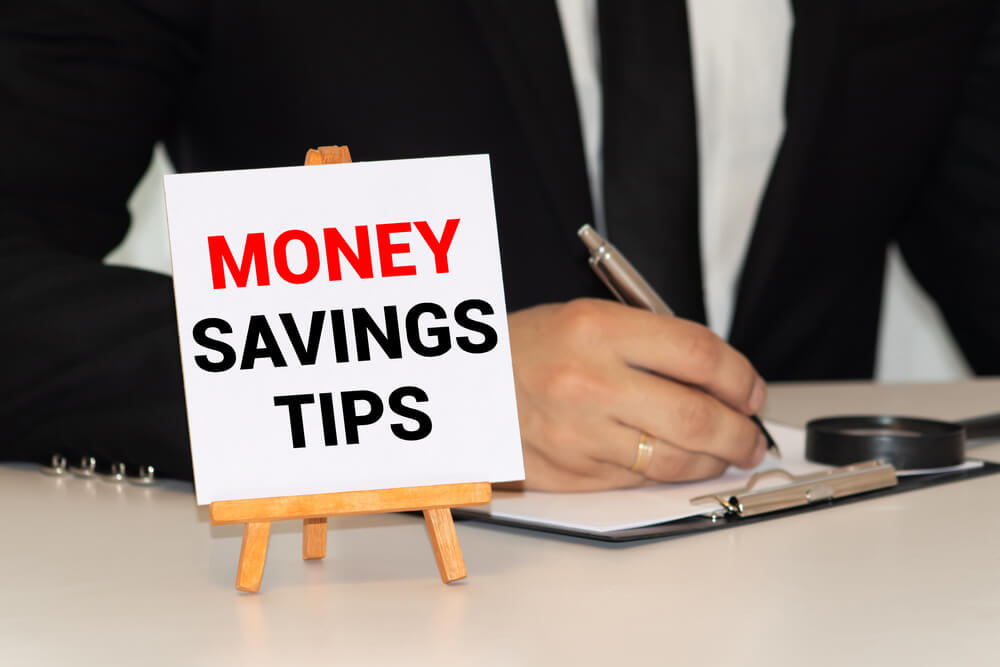 6 Saving Money Tips and Tricks To Help You Get Ahead
Saving money can be tricky sometimes but thankfully, so can you! With a few little savings-hacks you can cut a few corners here and there and the cash will add up very quickly before you know it. These tried-and-true methods seem small but definitely pack a punch.
Without further ado, here are those hacks so that you can give them a try and see for yourself!
6 Saving Money Tips and Tricks To Know
1. Do Your Grocery Shopping Online
The first item on the saving money tips and tricks list can help you out every week! Grocery shopping online has the added advantage that you can generally schedule a recurring list. Everyone has a number of staple items that they always get and having them sent directly to you saves you from a bit of temptation. Also, you won't have to worry about impulse purchases from shopping in the store.
2. Eat Before Going Grocery Shopping
Speaking of grocery-store temptation, if online shopping just isn't your thing, then try to always make sure that you have a snack before you shop. When you go to the grocery store hungry, your chances of making impulse buys that you don't need to go way up. Head off that temptation with a quick snack and you'll save a bundle.
3. Direct-Deposit To Savings Automatically
Start with a small amount, such as $50, to be directly deposited to a separate savings account. It is easy to spend your savings if all of your money is in one place and with this method, you can simply budget with what is in your main account and leave savings to grow.
4. Create A 'Pause Purchase' List
Considering buying something you might not need? Make a 'Pause Purchase' list that you can put on the refrigeration. Mark the date and the name of the item you wish to buy and if you still want it after 30 days then it will still be there. You'd be surprised how often this little hack can save you money.
5. Budget Envelopes
By creating a cash budget and separating different expenses into different envelopes then you have a system that shows you immediately how much you have budgeted for each item and encourages you not to overspend. With different envelopes like 'groceries', 'utilities', and 'entertainment' it is easier to pause and think twice, since moving money from will noticeably lighten another.
Visualization techniques of this sort are a great way to remind ourselves to be careful and to become automatically more intuitive with our budgets.
6. Deal With Emergencies As Quickly As Possible
Sometimes emergencies come up that threaten to undo the progress that you have made saving money. When you have an emergency home repair, car damage, or even medical expenses that seem to come from out of the blue – don't panic. A title loan from a reputable vendor like At Home Title Loans can help.
What is a Title Loan?
A title loan is a quick way to get emergency cash when you need it. Using your lien-free vehicle title as a guarantor, you might qualify to borrow up to $15,000 in cash with easy online title loans. Bad credit or no credit, At Home Title Loans, reviews every application, and the process to find out if you qualify is quick and easy!
How Do I Apply For Title Loans? Do I Need To Go Somewhere?
One of the perks of working with At Home Title Loans is that if you like, we can come to you! If an emergency arises and you are considering applying, simply visit our website at https://athometitleloans.com/ and you can begin your application. If approved, you could have that cash that you need as soon as the next business day!
Once you have filled out your application a Loan Specialist will have a look at it, and you should receive a phone call within minutes. While you are waiting, you might want to gather the following items:
Driver's license or state-issued id
Lien-free title to your vehicle
After a quick phone where you may discuss with your Loan Specialist to determine how much money you may be qualified for, as well as what your monthly payment will be then all that is left is to schedule a time when your Loan Specialist may come to visit to inspect your vehicle and deliver a loan packet.
Once approved, documents are emailed to you for e-signature and the money can be deposited into your account the very next business day. It's that easy!
Time To Put These Saving Money Tips and Tricks Into Practice
Now that you know a trick or two for helping to keep your budget on-track, just make sure to give one or more of these tips a try so that you can get into the habit of using them. Practice makes perfect, and with a little patience, your savings will definitely grow. You can count on it!
Note: The content provided in this article is only for informational purposes, and you should contact your financial advisor about your specific financial situation.