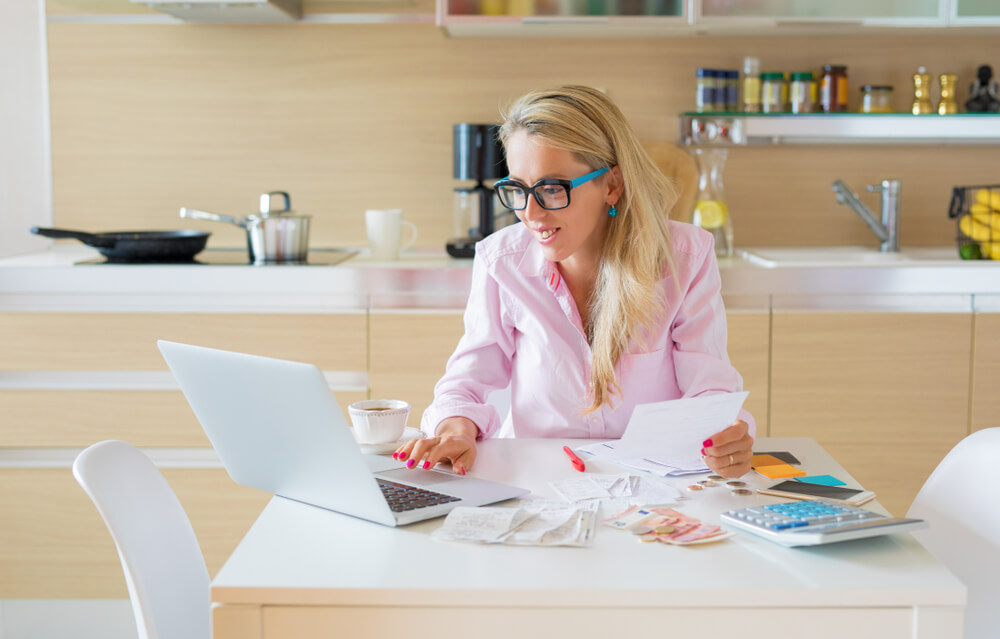 Personal Finance Basics for Your 30s and Beyond
In your 20s, you're likely still learning some personal finance basics. In your 30s, you should be mastering them.
Life in your 30s is typically very different than when you were in your 20s. You're likely chugging along with a career. Perhaps you're married and either have children or are planning for them. It's sort of the real beginning of adulthood and all the responsibilities that go with it. One of the biggest responsibilities in your 30s using the personal financial basics you used in your 20s and adapting them to your new station in life. It's also a vital time when you go from simply thinking about your future to planning financially for it.
By following the personal finance basics in your 30s below, you position yourself for a prosperous present and a comfortable life for decades to come.
Learn These Personal Finance Basics For Your 30s Decade
Reevaluate Your Budget
A budget is one of the most fundamental personal finance basics. If you're in your 30s and haven't made a budget since your 20s, it's time for a refresh. This time, reevaluate your needs and wants at this phase in your life and set new goals that reflect that as well. This may include saving for college for your children, being able to start paying down debt or including some more specific longer-term financial goals.
Pinpoint Your Net Worth
A budget will reveal your common expenses and income sources, but personal finance basics in your 30s should also include determining your net worth. Take stock of your assets, which include money in your bank and investment accounts, and the value of your property, such as a home, jewelry, art, and cars.
At the same time, outline your liabilities, which include debt and your mortgage balance. Your assets minus your liabilities is your net worth.

Create An Emergency Fund
It's one of the most important personal finance basics of your 30s. Whether you're single or have a spouse and children, an emergency fund is a must. This provides a nest egg when unexpected financial emergencies impact you or your family, such as a vital home repair, an expensive trip to the hospital, or losing your job and not being able to cover your rent or mortgage.
Most financial experts suggest having $1,000 in an emergency fund as a minimum, which can be achieved within a year by putting $50 from your paychecks into the fund. The long-term goal is to maintain a fund that covers your living expenses for anywhere from 3 to 6 months.
Start Saving For Retirement
It's never too early to think about retirement, and your 30s is a perfect time to start making substantive steps to ensure you won't be struggling when you retire. A savings account is a great place to start, but also make sure you're taking advantage of a retirement fund matching contribution from your employer.
Start An IRA
Even if your employer has a retirement plan, consider broadening your retirement investments into a combination of a Roth IRA, a traditional IRA, and a 401(k). While maintaining your 401(k), try contributing to a Roth IRA at the same time, just in any amount that you can. Eventually, build up your contributions to about 10% or 15% of your annual income to a plan as you progress in your career and start earning more.
Get Insurance
If you don't have insurance now, drop everything and get some. Life insurance typically is more expensive as you age, so adding that insurance in your 30s is a good move. Check with your employer about both life insurance options and disability insurance to make sure you and your family are covered.

Address A Financial Emergency Quickly
An emergency fund may help get you through some of life's challenges down the line, but it also takes time to build up enough money to make a real dent when a financial emergency strikes. That's where an online auto pawn comes in.
An online title loan, aka auto pawn, is designed specifically for financial emergencies where you use your vehicle's title as collateral to borrow cash quickly and efficiently. In as little as 30 minutes, you may qualify for an online auto pawn of up to $15,000 from At Home Title Loans — and you keep your car for the loan's duration.
We'll even come to you. Start online by filling out the short loan inquiry form on our homepage. One of our loan specialists will give you a call to set up a time to meet you at a location of your choice to verify the required items to qualify. Once you are approved, you can get the cash you need as soon as the next business day.
Get Started Today
Mastering personal finance basics in your 30s can set you on a prosperous path. But if that path is threatened by a financial emergency, consider an online auto pawn at At Home Title Loans. You can get a title loan online today by calling us at 800-514-2274 or filling out a short inquiry on our website.
Note: The content provided in this article is only for informational purposes, and you should contact your financial advisor about your specific financial situation.