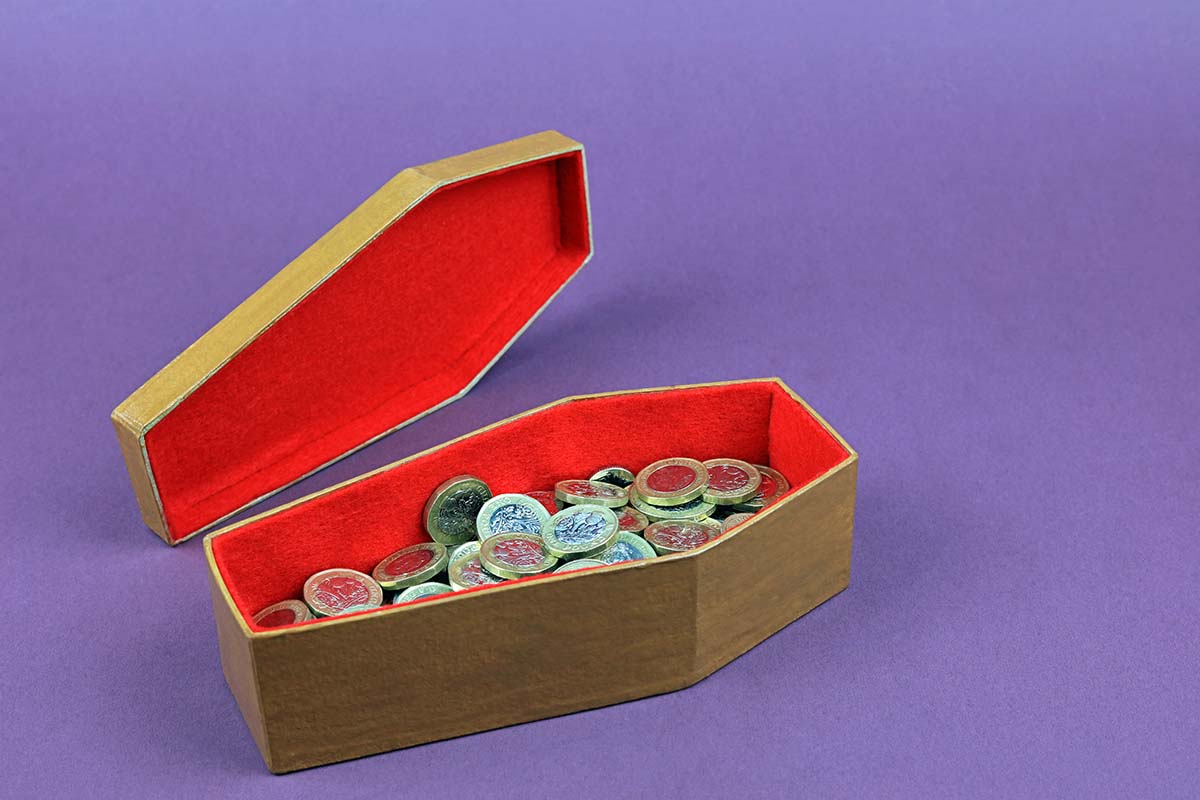 How People Are Paying For Funeral Expenses
Could you cover the cost of a funeral tomorrow? With an average cost of $7,500, funeral expenses may be much higher than you'd expect. There's no better time than right now to prepare for funerals that likely await you at some point in your life. Here are just a few of the ways people like you are paying for a funeral today.
Helpful Advice To Pay For Funerals
Pick The Right Plan For You
While funerals can reach upwards of $15,000, there are likely multiple affordable options to consider. Direct cremations, which include a basic cremation, a cheaper container than a casket, and ashes to scatter, can go as low as $1,000. A direct or immediate burial does not include visitation and viewing and usually includes a casket that's comparatively plain and can be $2,000 to $3,000.
Since there are typically these options and more when it comes to funeral expenses, it's sometimes best to comparison shop among local funeral homes. If finances are tight, an affordable funeral can typically be found. It is just a matter of sitting down and really finding the plan that works best for your finances.
Dip Into Savings
If you're in a good place financially to devote a bit of savings each week toward future funeral expenses, it can alleviate a huge burden on loved ones. Consider creating a dedicated savings account just for funerals and set up a joint account with a member of the family who you feel should be the beneficiary, one you trust to carry out your funeral wishes.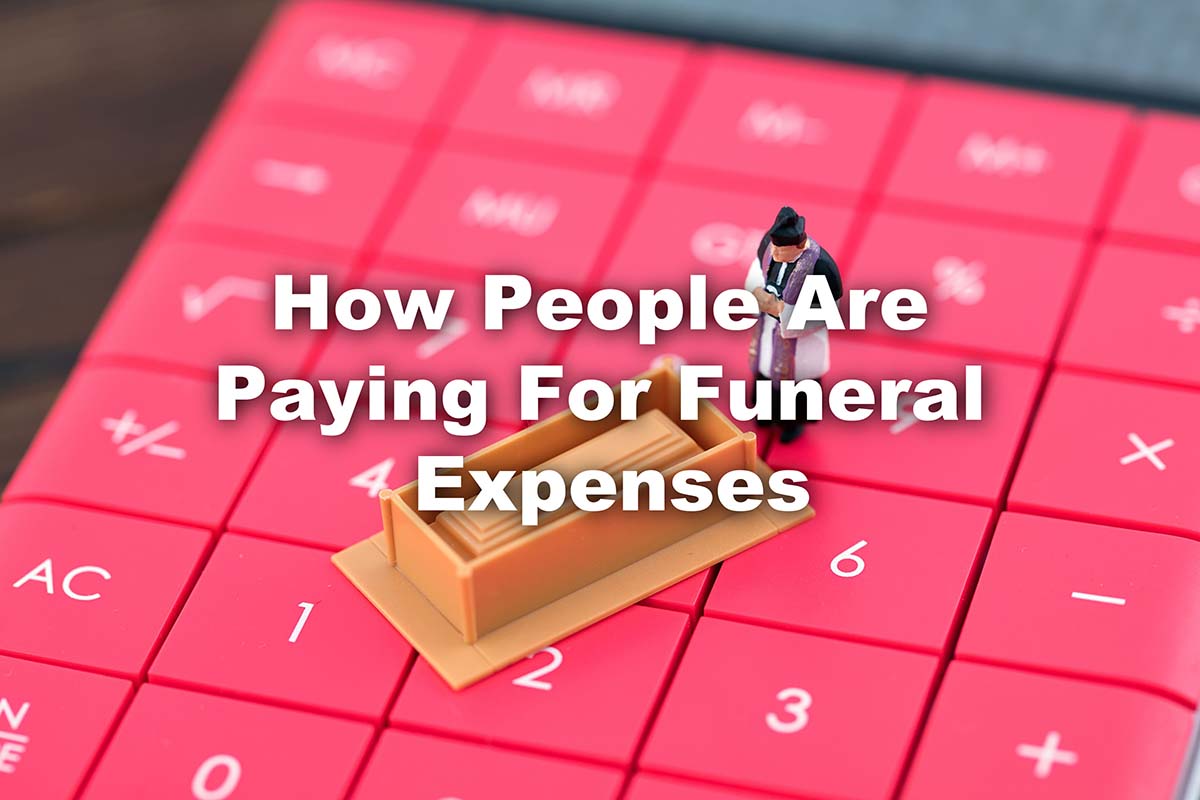 Use Life Insurance Or A POD Account
Life insurance is a good way to cover at least part of extensive funeral expenses as it you're your designated beneficiaries a lump sum soon after you pass away. An alternative is a payable-on-death account set up through a bank. This account eliminates some of the red tape that comes with traditional life insurance, as funeral funds become available immediately after death.
There are other types of life insurance designed to help with funerals. One is burial insurance which is set up to cover any expenses related to one's death. Funeral homes may sell this form of insurance. Another option is pre-need insurance which covers the complete estimated cost of a funeral.
Look For Assistance
Depending on the circumstances, many people may be eligible for help when paying for funeral expenses. Some states offer substantial assistance for families who lost a loved one due to homicide or an accident usually as part of a Victim Compensation Program. Military veterans are always eligible to be buried in a national cemetery.
Expenses such as internment and the headstone are covered, but families must pay for other expenses. If a member of the military dies during active duty, the government usually provides additional monetary assistance to dependents and spouses. Additionally, unions may provide help covering funerals for members.
And those who are spouses of Social Security recipients typically receive a $255 payment upon the death of a loved one. And those who die as the result of a natural disaster, such as a pandemic, a hurricane, or an earthquake, may also qualify for funeral assistance from the U.S. Federal Emergency Management Agency.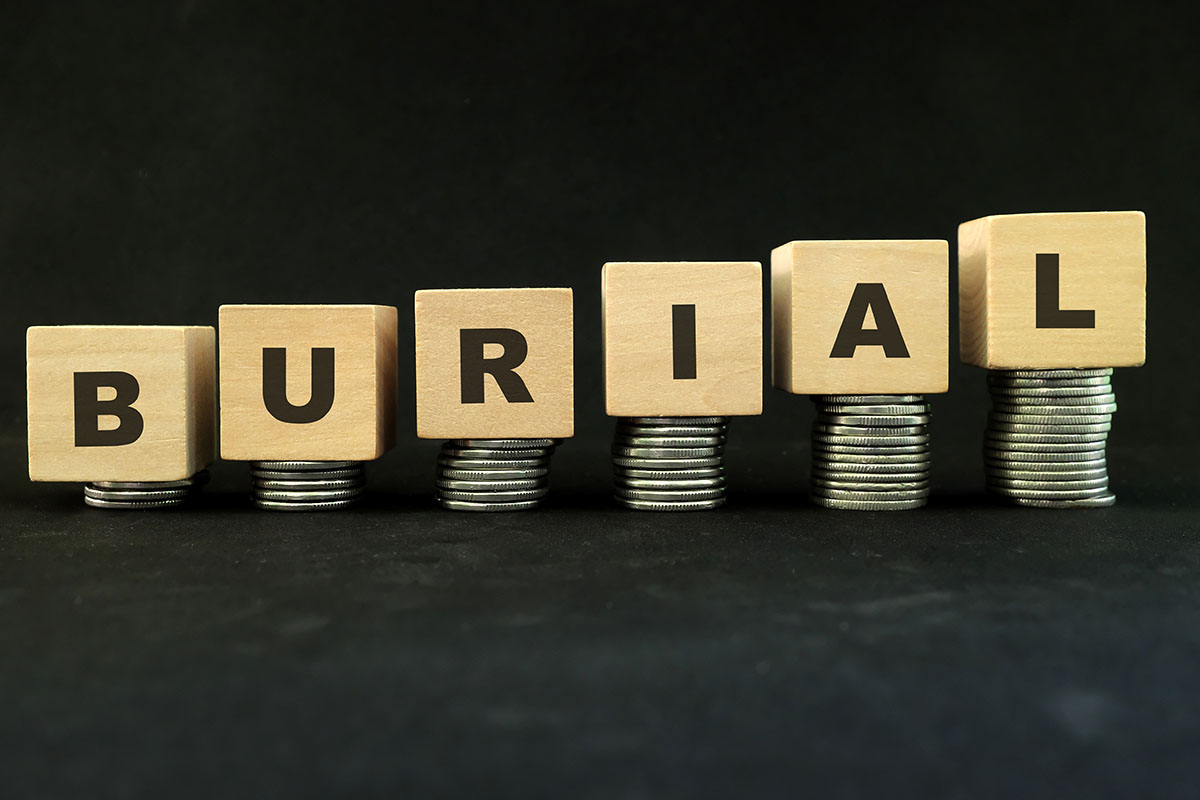 Crowdfunding
Those who either do not qualify for state or federal assistance or for a life insurance payout to cover funeral expenses, often try crowdfunding. With this approach, you seek donations from the general public, usually via a website, for a funeral. Sometimes families set up a crowdfunding campaign directly or friends of the family launch the effort.
Take Advantage Of An Online Title Loan
Paying for funeral expenses can be quite an unexpected financial burden. If you find yourself struggling with ways to cover the costs, an online title loan is an option for assistance. With an online title loan, you receive a short-term loan that helps you pay for emergency expenses. You can get this loan when you put up your vehicle's lien-free title as collateral.
It can take as little as a half-hour to find out if you qualify for an online title loan from one of our vendors through At Home Title Loans. At Home Title Loans can quickly connect you with one of our lenders for an online title loan of up to $15,000 — and you can get the cash you need as soon as the same day if you are approved.
To start today, fill out our online title loan inquiry form on our website. One of our vendors will find the nearest loan specialist to give you a quick call to walk you through the rest of the quick process. The loan specialist will set up an appointment to meet you at the location of your choice for the vehicle inspection and to determine if you meet our qualifications for approval.
Start Planning Your Finances For A Funeral Today
You shouldn't have to worry about funeral expenses when you're coping with the death of a loved one. These tips can help you understand how some people pay for funerals so you can prepare yourself. And if you really need emergency help, an online title loan may help. Simply start online or give us a call today to get the assistance you need.
Note: The content provided in this article is only for informational purposes, and you should contact your financial advisor about your specific financial situation.