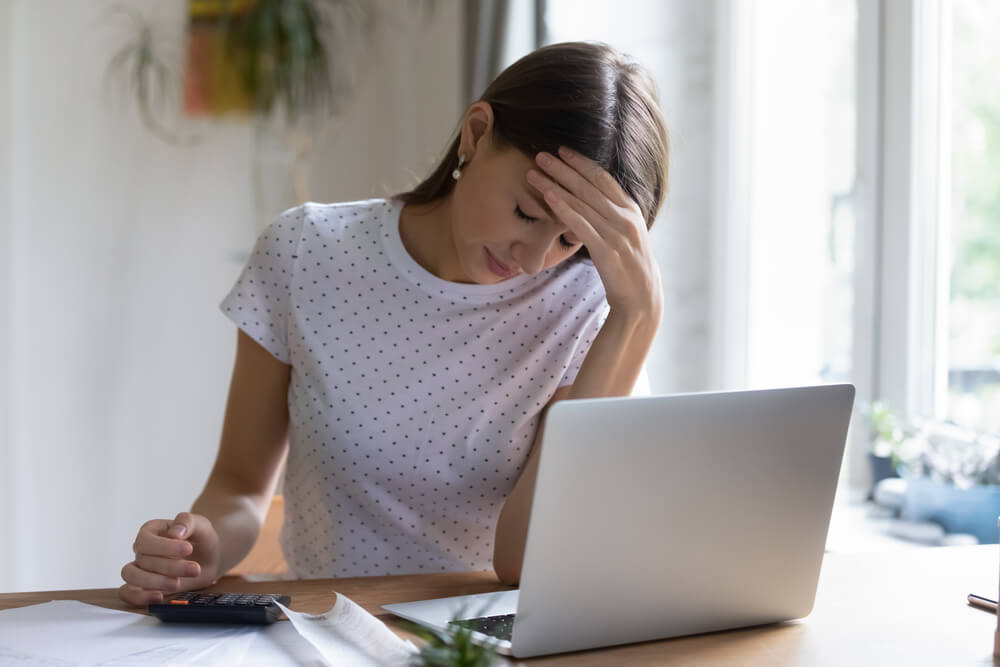 Should I Pay My Rent With A Loan If I Can't Afford It This Month?
A pay my rent loan is a type of borrowing that allows you to cover your urgent rent expenses in times when you're struggling to make ends meet.
If you rent an apartment or house, chances are it swallows most of your income. An estimated 11 million Americans say that more than half of their monthly salaries go solely toward rent, a sharp cost increase of 30% over the past five years. Rent is a necessity, and when you come up a little short it's a financial emergency. Thankfully, you have options for a pay my rent loan, and one of such options is online title loans.
Online title loans are designed to help with financial emergencies, such as not being able to cover monthly rent.
Here's All You Need To Know About Using Online Title Loans To Pay Your Rent
How Online Title Loans Work As Pay My Rent Loans
Online title loans work as pay my rent loan because they're designed as short-term assistance for short-term emergencies. Financial emergencies can strike at any time, including an expensive unexpected medical bill, last-minute travel, or must-have home or car repairs.
Online title loans are an easy way to get funding to pay your rent. In exchange for your car's title as collateral, you can receive a title loan to be paid off over time — and you keep your car for the duration of the loan. Through At Home Title Loans, you may qualify for up to $15,000, which incredibly helpful as a pay my rent loan.
How To Qualify For An Online Title Loan
It's easy to qualify for completely online title loans and use them as pay my rent loans. In addition to being at least 18 years old, here is all you need if you choose to work with At Home Title Loans:
Your vehicle for inspection. A quick inspection helps us determine the value of your car and the amount of the online title loan you may qualify for.
A state-issued ID or a driver's license
The lien-free title to your car. Lien-free means you own your car outright and are no longer making payments on it.
While your car title needs to have your name on it, the title can have other names along with yours. If the word "and" I between your name and another name, both are required to sign off on an online title loan. If "or" is between the two names, either person can qualify for a title loan.
That's it! If you have the above basic required items, you're well on your way to paying your rent.

What If I Need A Pay My Rent Loan Due To Being Unemployed?
One of the greatest things about getting a title loan from At Home Title Loans is that you don't need to be employed and provide proofs of income to receive up to $15,000. That's because title loans are a secured form on lending where your title serves as collateral.
And What If My Credit Is Bad?
Some financial providers instantly disqualify those with poor credit from receiving an online title loan. That's not the case with us. At Home Title Loans welcomes all forms of credit.
How To Get A Title Loan Online
We make it fast and easy, and you may be done in as little as 30 minutes. Plus, you can get it started from the comfort of your own home. Here's how it works:
Fill out the fast and secure title loans form on our website with some basic personal information, including your name, email, zip code, and phone number, along with your car's year, make, and model. All of your information is kept confidential in accordance with our privacy policy.
One of our loan representatives will give you a call very soon after you submit the form. They will have a quick conversation about the title loan process and review the required items. They can also answer any questions you may have about title loans.
Next, set up an appointment with one of our verification agents at the location that's convenient for you. You'll meet you to verify your car title.
The verification agent will deliver your loan packet, verify your car's VIN, and have you sign a few forms. If you are approved, we will email you the loan documents for your e-signature. The loan money will then be deposited directly into your account the very next business day.

Get Started Today
Not being able to cover your monthly rent can be a stressful and scary situation. At Home Title Loans is here to help by providing up to $15,000 for your rent expenses. Just go online or give us a call today to get started. We're looking forward to helping you today!
Note: The content provided in this article is only for informational purposes, and you should contact your financial advisor about your specific financial situation.