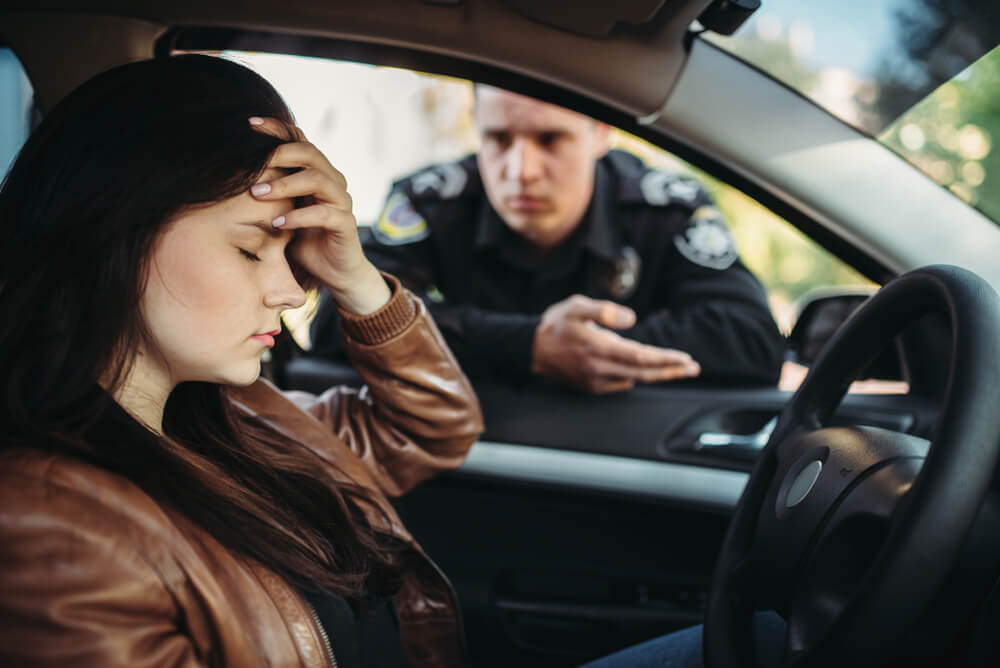 How Can I Pay My Driving Ticket?
Most of us get cited for a traffic violation at some point which requires paying a driving ticket. From running a red light to speeding, driving tickets come with a fine — the cost depends on the specific offense and your state. Luckily, the United States of America offers plenty of ways to deal with a driving ticket, even if you don't have enough money in an emergency fund to cover the costs.
In this article, we will explore the seven ways you can pay for a driving ticket, allowing you to easily pick your perfect option.
The 7 Ways To Pay Driving Ticket
1. Pay Online Using Your Debit Card
This is the most obvious way to deal with a driving ticket — pay for it online and move on. However, this presupposes you have enough money in your bank to cover the cost. If you're lucky enough to afford the payment, the specific procedure varies from state to state. That said, it usually goes like this:
Enter your case or citation number and your birth date on CitePayUSA. It scours its database to find any court/agency financial obligations belonging to you.
Select the items you want to pay for. In this case, it will be the driving ticket.
Confirm your information.
Make your payment.
Receive confirmation!
2. Sign Up For Traffic School Or Offer Community Service
For those who can't or don't want to pay for the ticket online, you might be able to waive the fee by attending traffic school. Depending on your state, it might be called "driving safety" or "defensive driving" class.
Attending classes eliminates (or reduces) the fee and keeps the moving violation off your record, enabling you to avoid skyrocketing insurance rates. Generally speaking, you can only participate in traffic school once every 12 or 18 months. And if you're involved in a series violation, you probably won't be eligible for the class.

3. Fight The Ticket
Naturally, you can fight the ticket if you don't want to pay or attend traffic school (even though they're the easiest options). Most states let you avoid going to court by paying online. But choosing this option means you'll pay the maximum fine for the violation, and your insurance rates will rise. Conversely, if you go to court and plead guilty, the judge may reduce your fine.
While that sounds fantastic, contesting tickets requires time and, potentially, money. However, it provides the chance of beating the ticket. There are two ways of winning cases like this — the judge finds you not guilty after trial, or the officer doesn't attend the hearing. Since the traffic court runs during business hours, you'll have to take a day off to attend. And if you can't, you'll have to pay to hire an attorney.
4. Hire An Attorney
If you opt to plead guilty, an attorney isn't necessary. However, legal representation is best if you're planning to contest your citation. After all, it means you won't have to go to court yourself, and a traffic attorney stands a better chance of winning your case.
5. Ask For An Installment Payment Plan
In some states, you can ask the judge for an installment plan to pay your driving ticket. Remember that agreeing to this means you're accepting a guilty plea. You'll also sign the agreement and pay at least 10% of the total fine with the first payment.
6. Request A Reduction
You can show you can't afford to pay the fine by submitting proof of income. Give this to the judge and request a reduction, relieving the financial burden.
7. Use An Auto Title Loan
Finally, you can let us connect you with an auto title loan lender to pay your ticket. We connect you with reliable lenders who award up to $15,000 in emergency money, depending on the value of your vehicle.
Here's how title loans work: you use your lien-free vehicle title as collateral to get a lump sum of cash, and a lender places a lien on it and keeps it while you keep the car. After the amount is paid off, the lien is removed from the title, and it returns to you.
Here's what you need to do to get an auto title loan:
Start the process by using our secure inquiry form, using our online chat feature, or calling 1-800-514-2274.
We will connect you with a licensed vendor, and one of their friendly, knowledgeable title loan specialists will call you by phone.
They will determine how much money you qualify for and how much your monthly repayment will be.
Then, they will meet you at a location of your choice to inspect your car and verify its title. The representative will also confirm its VIN and request your signature on a few forms.
You will receive the loan documents from the lender we assign you via email; they require a digital signature.
After that, the lender deposits the money you need directly into your bank account on the same or the very next bank business day.

Get An Auto Title Loan Today!
When you've run out of options, pay a driving ticket with an easy online title loan. We'll connect you to the area's best lenders in a matter of moments! Get started by filling out a short inquiry form on our website or calling us at 800-514-2274.
Note: The content provided in this article is only for informational purposes, and you should contact your financial advisor about your specific financial situation.