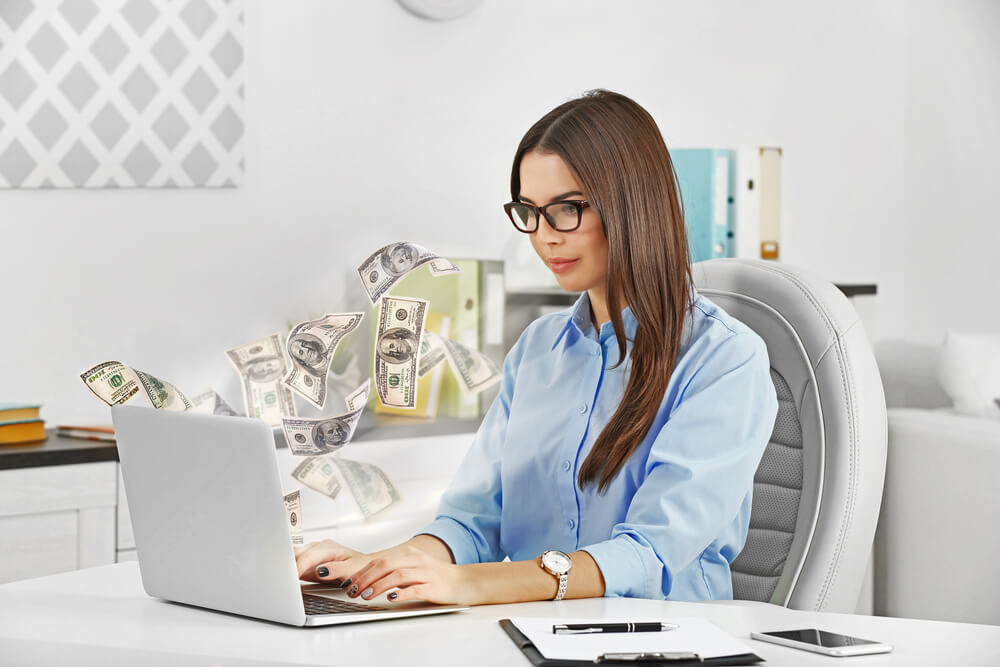 The Way Passive Money Can Help You Earn More
Most people know that passive money is the cash you make without working, but how is that money set up and how can it help you earn more?
Passive money can help you earn more by increasing your cash flow and taking advantage of compound interest. Ideally, your passive income can grow steadily and enough to become your largest source of income over the years. Let's learn more about what passive income includes and how it can help you earn more.
What Is Passive Money And How It Can Help You
Passive income is defined as any unearned money that is acquired and kept with minimal work or effort. Normally, you must put in the effort to get your passive income set up but, once it's in motion, the continuous income should be effortless.
Examples Of Passive Income
Here are some of the most popular forms of passive income:
Electronic products: Creating an eBook, online course, or other electronic product that can be purchased over and over again is an example of passive income.


Royalties: If you create a song, book, or other copyrighted material that others use you would receive passive payments, called royalties, every time it happens.


Dividends: If you invest in stocks and receive monthly quarterly or annual dividends, this is passive income you don't have to work for.


Affiliate marketing: If you have a blog or other online presence, you can connect with retailers to become an affiliate marketer. This means you market other company products or services on your page and receive a commission for any customers you bring in for the client. This can also be done through affiliate links and sponsored posts on social media.


Paid interest: If you have a high-yield savings account, Certificate of Deposits (CDs), or bonds, the interest you are paid counts as passive income.


Real estate: As you rent out your properties, any income you make is considered passive. This is also passive income if your property appreciates and you sell for a profit.
If you'd rather not own properties, you can instead invest in REITs and enjoy passive income in the form of high-yield dividends.
Renting out your car: Much like you can Airbnb a room in your home, you can also rent out a spare car – or your primary car – through a website like Turo. Enjoy some extra cash while you're home relaxing when you aren't using your vehicle.

Why Passive Income Is Important
No one should rely on only one stream of income, such as a W2 job. It's important to have at least two streams of income in case you are left without work for one reason or another. This is why a passive stream of income is so vital.
Passive income allows you to increase your cash flow – the money you have left over after all bills are paid – and become more financially stable while working less. Think of it as having your money work for you instead of having to work for money.
Here's How Passive Money Grows
Passive money grows quietly right under your nose. So as long as your passive income is either reinvesting itself or going into a savings account, you can use it to build wealth and stability for future generations in your family. It also takes advantage of compound interest if reinvested.
What If I Need Money Now?
If you're setting up your passive income streams, congratulations! This will take some time and you're on the way to greater financial stability. In the meantime, however, you may be in a situation where you need money immediately. Passive income takes time to build and isn't ideal for emergencies right here and now.
Instead, consider getting an online title loan. At Home Title Loans will connect you to the top lenders that can provide a title loan of up to $15,000 in as little as 30 minutes. All levels of credit are welcome to apply. You'll need your license or I.D., the lien-free title to your vehicle, and your vehicle for inspection. First, fill out our form to get in touch with a representative. They will happily answer any questions and walk you through the next steps as you connect with one of our loan vendors.
Once you find out which title loan you qualify for, the representative will set up an appointment at your convenience for someone to come inspect your car. Then, all documents will be sent to you electronically to sign and confirm. You get to keep your car while you are repaying your title loan, and you could have the money you need by the end of the day.
Get Your Title Loan Today
If you need cash fast and have a lien-free vehicle, a completely online title loan from an At Home Title Loans vendor may be just what the doctor ordered. Contact us today to learn more and start the process.
Note: The content provided in this article is only for informational purposes, and you should contact your financial advisor about your specific financial situation.