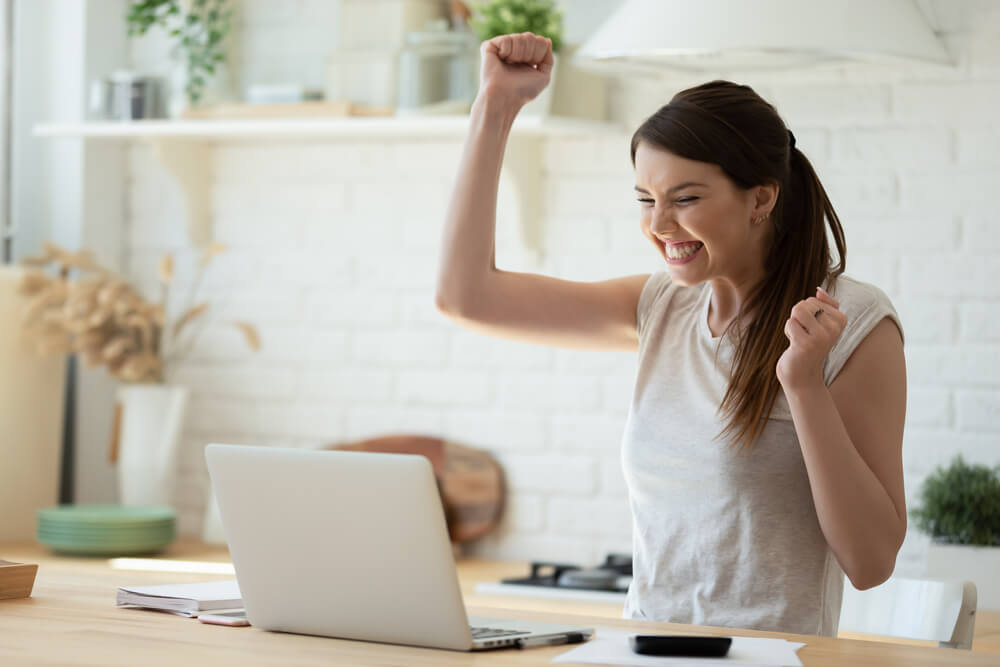 How To Get Approved For Online Title Loans In Missouri
If you're dealing with a financial emergency, waiting to get approved for assistance can be nerve-wracking. But that's not the case when you're pursuing an online title loan in Missouri through At Home Title Loans.
We make the entire process fast and easy, from the beginning to the end. Our loan representatives are committed to working with all types of income and credit in order to help Missourians get back on their feet quickly.
All You Need To Know About Getting Approved For Online Title Loans In Missouri
What Is An Online Title Loan?
If you're experiencing an unexpected medical bill, last-minute travel, or need to pay for expensive but necessary home and car repairs, an online title loan is a short-term option that offers assistance when life throws you a curveball.
The process of getting online title loans in Missouri is simple, streamlined, and transparent, and you can start it from the comfort of your own home. By using your car, truck, or van's title as collateral, you may qualify for a title loan of up to $15,000 to be paid off over time. The loan specialists working for At Home Title Loans have been specially trained to offer convenient, innovative auto title loans online to make them more accessible for those who need them the most. One of the best parts: You keep your vehicle for the duration of the title loan.
How Can I Get Approved For An Online Title Loan?
While banks often make it difficult to qualify for a loan, we make it a snap. You need to be at least 18 years old, have a driver's license or state-issued identification and your vehicle for inspection, and a title that is lien-free (you own your vehicle outright).
Your title can have more than one name on it as long as one of the names is yours. If the title has the word "and" between two names, both people need to sign off on the loan. If the word "or" is between the names, either person can take out a loan.
What If I Have Bad Credit?
That's no problem with At Home Title Loans. Bad credit does not automatically disqualify you from a title loan through At Home Title Loans, and the loan is not reported to credit agencies. You can also get a title loan if your bankruptcy is discharged.
You also do not need to be employed to qualify for an online title loan. You just need to have a source of income that will allow you to repay the borrowed amount.
How Does An Online Title Loan Work?
With online title loans, no store visit is required even though the vehicle inspection is necessary. This means you can meet with an agent at any place that's most comfortable for you. Here's how it works:
Start by filling out the quick online form on our website or give us a call. You'll be asked to provide some basic information, including your name, email address, phone number, zip code, and your car's year, make, and model.
If you start online, one of our friendly loan representatives will call you back shortly to discuss title loans and the process going forward. They will be able to answer any questions you may have about the loan, and our loan specialist will determine how much money you may qualify for and what your monthly payment may look like.
Next set up an appointment to continue the process. Our loan representatives can meet you at a location of your choice — your home, work, or any public place you'd like. Your car will be inspected to determine its value, your VIN will be confirmed, and you'll sign a few forms if you are approved.
Loan documents will be emailed to you for an e-signature, and your approved and agreed-upon title loan amount will be deposited into your bank account the next day.

Get Started Today
At some point, everyone must deal with a financial emergency. At Home Title Loans understands the hardship and pain that comes with such unexpected stress and financial insecurity. That's why we offer online title loans in Missouri. Whether you start online or give us a call, our title loan service truly works for you and within your busy schedule. We can meet you at your home or wherever you choose.
Approval for online title loans in Missouri is just a click away. Imagine the pressure off your shoulders that an online title loan can provide, helping you get back on the best financial track as fast as possible. We're here to help. Just go online or give At Home Title Loans a call to get your online title loans in Missouri today.
Note: The content provided in this article is only for informational purposes, and you should contact your financial advisor about your specific financial situation.