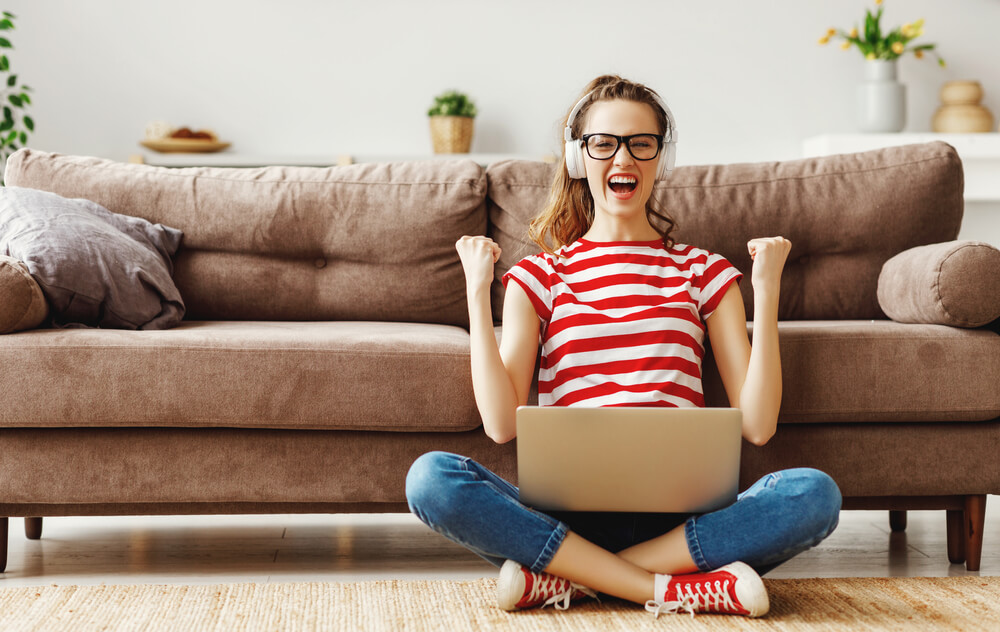 How To Find Online Gigs For Money
Even though the bills and cost of living are going up, it has never been easier to find online gigs for money. Thanks to the Internet, you can now make money from the comfort of your home. When you use online side hustles in addition to your normal job, you can end up reaching your money goals fast.
If you are looking for ways to start online gigs for money, you have to know where to look, though. As a first-time online worker, you probably are a bit lost about your options. But in this post, we'll help you find the option that meets your needs the most.
Here's Where You Can Find Online Gigs For Money
1. Visit Freelancing Sites
Freelancing is whenever you work for yourself and find clients. There are different types of freelancing jobs you can seek out, such as writing, editing, graphic design, tutoring, and more. If you have any types of skills such as these, you can become a freelancer pretty easily using the following sites:
Fiverr
Upwork
Freelancer.com
Simply Hired
Toptal
Jooble
Guru
Flex Jobs
It's a good idea to try out all of these websites and select the one that best matches your skill set. Setting up different accounts also allows you to reach more potential clients.
2. Sell Stuff On eBay Or Etsy
More people than ever are shopping online for everyday items and gifts. Use this to your advantage by selling stuff online. If you have old stuff in your home that you don't use anymore, sell the used things at discount on eBay. Although you won't make a fortune, you will get some extra cash and clean out your home in the process.
Another option is to sell handmade items on Etsy or things of value on Etsy. Etsy is a niche marketplace for antique, vintage, and handmade items. If you have anything that falls under these categories, sell them on Etsy. Etsy can be a way to make money every month.

3. Use Apps
Interestingly, there are tons of apps today that are easy to use, but you can make cash. For example, apps like Sweatcoin and Evidation will pay you coins for the number of steps you take. Those steps can then be cashed out in the form of gift cards or gifts.
4. Take Surveys
Another super easy way to make money online is to take surveys. Surveys won't get you a whole lot of money, but they can allow you to rack up some extra cash while you are sitting on your couch, watching TV. In other words, there's nothing to lose.
5. Try Affiliate Marketing
One of the people's favorite online gigs for money-making purposes is affiliate marketing. Affiliate marketing is whenever you sign up for different companies and sell their products online. Affiliate marketing is best for those who use social media or have some sort of blog. Though it may take you a little bit to start earning money, successful affiliate marketers can do so full-time.
6. Teach English As A Second Language
If you like kids and enjoy making new friends from other cultures, teaching English as a Second Language might be right for you. If you don't know how to start up this business, don't worry – there are websites and apps that give you teaching gigs in countries like China, South Korea, or Vietnam. Some of the most famous ones are VIPKID, PalFish, and Class Dojo.

Need Money Now?
If you're looking for online gigs for money because you find yourself in an emergency, you might need the money a bit faster than these jobs allow. If that's the case, one option is an online car title loan. An online car title loan will use your vehicle's title as collateral in order to get you up to $15,000 with At Home Title Loans. The great thing about At Home Title Loans specifically is that you can apply for these loans from the comfort of your house.
How It Works
How title loans work is that you provide your lien-free title to a lender, they inspect your vehicle to determine its value and offer you a loan amount based on the results of that test. If it meets your expectations, you sign an agreement, and a lien is placed on your title which stays with the lender. After you pay off the borrowed amount, the title ownership returns to you. Meanwhile, you can continue driving your vehicle as usual. With At Home Title Loans, the money is usually deposited directly to your bank account within 24 hours.
Get Your Online Car Title Loan Today
If you are looking for online gigs for money, try out the five ideas above. These ideas can help you start earning money from the comfort of your couch. If you need money in the meantime, apply for an online car title loan through At Home Title Loans today.
Note: The content provided in this article is only for informational purposes, and you should contact your financial advisor about your specific financial situation.