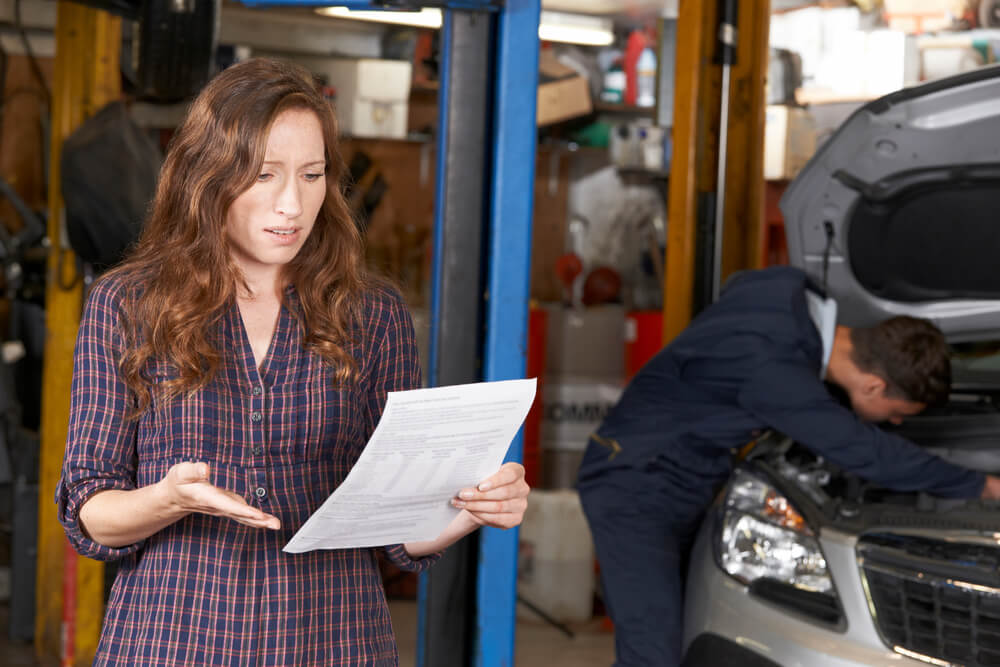 Need Help Paying Car Repairs? Get Your Car Fixed With Online Title Loans
If you're reading this article, you probably need help paying for your car repairs and don't know where to look for it.
For many of us, our cars are a lifeline. They allow us to get to work. They allow us to get the kids to school. They allow us to get food. But what happens if your car breaks down? Well, if you are lucky, you will have cash in the bank to cover any needed repairs. Sadly, not everybody is that lucky. If you need help paying for car repairs, then online title loans may be an option.
What Are Online Title Loans And How Can They Help Get a Car Repaired?
Online title loans are a loan type available only to those with a lien-free title to their vehicle (more on that in the next section). These loans are based on the value of the vehicle. With At Home Title Loans, you could potentially borrow up to $15,000, depending on how much your vehicle is worth.
These loans are often an option for those who need cash to cover car repairs. This is because all credit types can be considered, and the cash is often delivered quickly. With At Home Title Loans, you could receive the cash that you have borrowed as soon as the same day!
Contrary to popular belief, you won't lose access to your vehicle while you have one of these loans either. As long as you continue to pay your title loan back, you can continue to drive your newly repaired vehicle.
What Do You Need For An Online Title Loan?
Surprisingly, not that much. The main requirement is that you should have a lien-free title to your vehicle. This means that there is no outstanding financing or charges on your vehicle. If you are unsure, then you can ask the DMV.
Other than this, you just need to provide a government-issued photo ID and your vehicle so we can inspect it. There are no employment requirements.
What Is The Process To Get A Title Loan?
The process of At Home Title Loans is fast and simple. All of it can be completed from the comfort of your own home. We will come to you.
Letting Us Know You Want A Title Loan
This part is simple. You can either fill in the form on our site or drop us a call. In either case, this will kick off the inquiry process for the title loan. We will match you up with your closest At Home Title Loans borrowing location, and they will put in the hard work to help you to get through the rest of the process.

Speaking To Us On The Phone
Shortly after you let us know you want a title loan, generally within a few minutes, one of our friendly team members will call you. They are there to help. They will explain the process for getting a title loan, including the documents that you need. They will also answer any questions that you may have.
Near the end of the phone call, we will ask you where you want your vehicle inspection carried out. This can be anywhere, but most people will have it carried out at home. It just makes it more convenient.
Meeting Us In Person
At the agreed time and place, our vehicle inspector will meet you. Their job is to work out how much your vehicle is worth. We will use an industry-recognized price guide for this. Remember, we will have to take into account any repairs that need to be carried out on your vehicle. However, don't worry. We have a lot of experience. We will be able to easily come up with a value for your vehicle.
After this, we will inspect your documents and let you know whether you can borrow cash. We will also have you sign some forms.
Receiving Your Cash
After our inspector has left, we will email you your digital loan documents. Once these are signed, the cash will be deposited into your bank account within one working day.
Looking For A Title Loan? At Home Title Loans Is An Option
At Home Title Loans is an option for those that are interested in title loans to repair their vehicle. Even if your vehicle needs serious repairs, we may still be able to lend you cash. However, the total loan amount will depend on the value of your vehicle.
We are able to consider all credit types too. Don't worry about getting in touch with us if you have bad credit. We consider the entirety of your personal situation when we are determining whether we can loan you cash. We have helped people that may have been turned away from other borrowing options.
Because we come to you, you can be sure that the process is incredibly fast and convenient. Most inquiries can be completed in under an hour. Loans are generally funded within one working day. This means that you can get your vehicle back on the road as soon as possible.

Need Your Car Repaired Today?
Most of us can't afford to have our vehicle off the road for too long. If you need help paying for car repairs, then completely online title loans could be an option. Reach out to At Home Title Loans to get started.
Note: The content provided in this article is only for informational purposes, and you should contact your financial advisor about your specific financial situation.