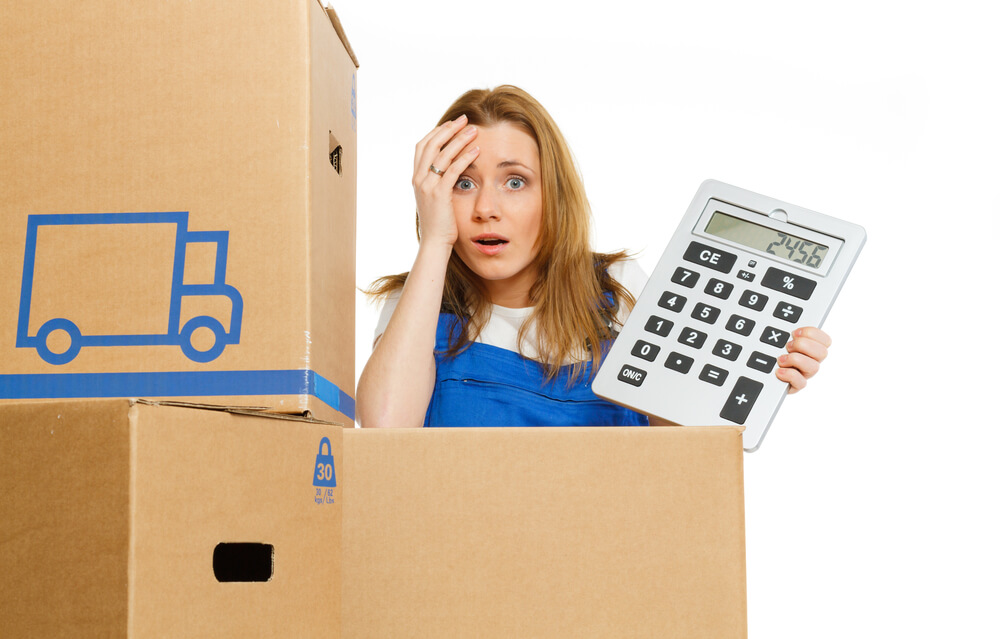 Which Moving Expenses Are Covered By Moving Loans For Bad Credit?
Planning on moving home? Then educating yourself about moving loans for bad credit may be a smart thing to do, and we'll help you with that.
It probably won't be long before you realize just how expensive moving home can be. Even the moves that seem simple can reach thousands of dollars. Not everybody will have this cash sitting in their bank account. That's why people turn to moving loans for bad credit. But what expenses do these loans cover? Can they cover everything? Let's take a look.
6 Common Expenses Covered By Bad Credit Moving Loans
1. Emergency Moving Expenses
In theory, loans from At Home Title Loans can be used to cover any expense that you deem necessary for moving. When you borrow cash from us, we are not going to ask you what you are borrowing it for.
We do encourage you to only borrow cash for an expense that you need right now. This means an emergency expense related to your move. This isn't the type of loan you should be using to cover unnecessary expenses e.g. a new TV.
Use these loans to cover expenses that, if not covered, could hamper your move.
2. Cleaning Expenses
If you have rented a place, then you will be required to clean it before you leave. If you don't, then you could lose your deposit. While you could easily clean the place yourself, it can be tricky to meet the standards of a landlord. This is why many people outsource their cleaning to professionals.
3. Rental Deposits
Most rentals will require you to pay a deposit before you move in. Your loan cash could be used to cover your deposit. In some cases, people may find that moving loans for bad credit help them to secure a property. Without the assistance of a loan like this, many people struggle to save up enough cash to move home.
4. Fee To Turn Utilities On
This is becoming rarer. However, some companies may charge you connection fees. This means that you may need to borrow cash to have access to the internet, electricity, gas, and heating. It may be worth contacting the supplier if they have a connection fee. Nowadays, you don't need to pay it upfront. A lot of suppliers will add the connection fee to your next bill.
Do bear in mind that if you have bad credit, it may be somewhat tough to find a supplier. So, even if they do not normally require a connection fee, they may make an exception for you. This will help to ensure that they are guaranteed some cash.

5. Removal Costs
This can cover a whole host of different things. If you are using a removal company to get you to your new place, then they will need to be paid. If you are moving everything yourself, then you are probably going to need to get your hands on boxes, packaging materials, and you may even need to hire a van.
If you are using a removal company, then your costs could easily stretch into thousands of dollars. If you are doing everything yourself, it can still cost several hundred, even more, if you need to take a bit of time away from work and aren't being paid.
6. Basic Furniture Expenses
As we said, you shouldn't be buying anything that you don't need right away. However, we are sure that you will probably be eager to get some basic furniture into your new place e.g. a bed, sofa, and maybe some cutlery and dishes.
A loan could be used to cover the basic expenses i.e. the stuff that you need to get your home up and running.
How To Get Loans For Bad Credit
Here at At Home Title Loans, we specialize in auto title loans. Through us, you may be able to borrow up to $15,000 with car title loans at home.
With auto title loans, you will be borrowing cash against the value of your vehicle. This means that you will need to hold a lien-free title to your vehicle. Beyond this, the requirements are minimal. We may be able to help those with bad credit, and there are no employment requirements.
The entire process can be completed from home. You will need to fill in an inquiry form online, followed by a phone call. For the final part of the process, we will need to visit you for the vehicle inspection. You can choose the location for this.
Once we have carried out your vehicle inspection and inspected your documents, we will be able to determine both whether you can borrow and how much you can borrow.
We will email you the loan agreement. Once this has been signed, the cash will be in your bank account as soon as the next working day.

Moving? Need To Cover Expenses? Get In Touch Today
Moving loans for bad credit can cover anything from cleaning costs of your old rental to purchasing basic furniture. If you need to borrow cash to cover a move, auto title loans could be an option. You can get auto title loans online today. All you need to do is fill in a quick inquiry form to get started.
Note: The content provided in this article is only for informational purposes, and you should contact your financial advisor about your specific financial situation.