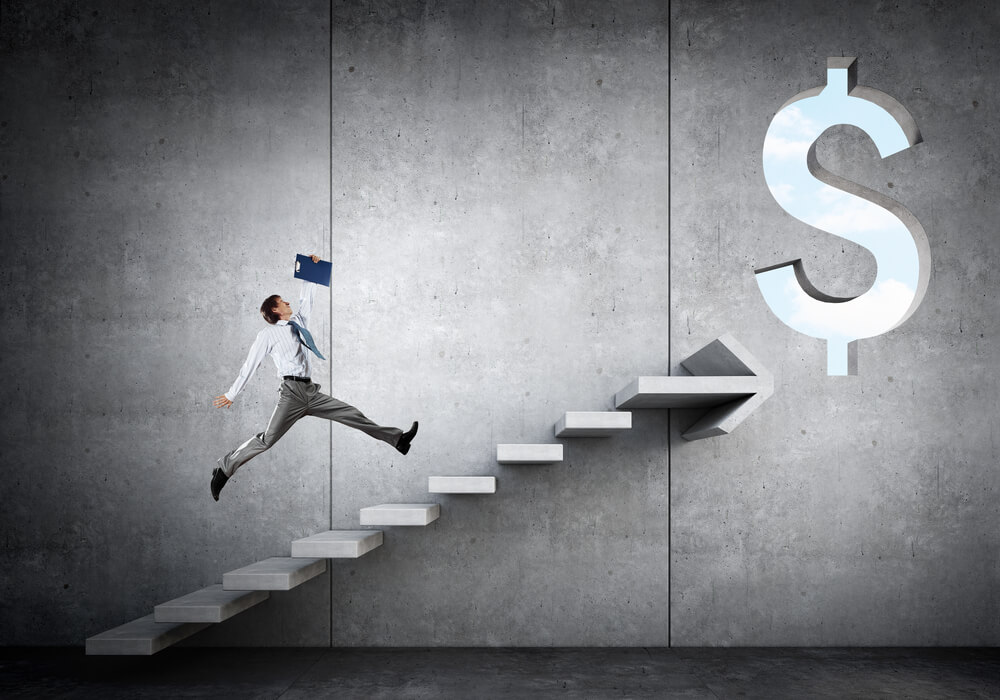 8 Money Rules to Live by for Financial Success
Financial success is possible for everyone. While it might take longer for some people, there are always ways to achieve it, if you follow these 8 money rules.
8 Money Rules to Live by for Financial Success
1. Spend Within Your Limits
Overdrafts and such are incredibly easy to access these days. Because of this, spending more than you make is often considered the norm.
However, this will never help you to achieve financial success. Instead, it will suck you into the debt cycle, making it hard to break free.
You need to spend less than the figure on your paycheck each month. This way, you will be able to keep yourself afloat during emergencies and bulk up your savings.
2. Never Pay Your Bills Late
This should never be an option. Your parents may well have taught you this — ours certainly did.
If you cannot pay your bills on schedule, then you should have fewer expenses to ensure they're payable. The best way to do this is to follow step one and create a realistic budget to stick to.
3. Save For Emergencies
This is one of the most important money rules since it ensures your financial security. You should set aside a certain figure each month (whatever you can afford) to save for those unexpected circumstances that will undoubtedly rear their ugly heads.
Remember, this is not a pot of money that can be tucked into whenever you want to buy a new overpriced sweater. Keep it locked until you or your family truly needs it.
4. Talk About Cash
Money destroys relationships. While this can happen when you do talk about it, cash is likely to affect your marriage more if you don't discuss it. Talking about money shouldn't be a bad thing. In fact, it may just be the missing piece in your marriage puzzle.
Having adult discussions allows you and your partner to take accountability for your monetary decisions. Then, you can start to learn from these mistakes and work to get your finances under control in the future.
5. Set Yourself Financial Goals
Many people find it far easier to stick to budgets when they have a clear goal in mind. That's why setting financial goals is another essential money rule that we recommend you follow. Whether you want to save $10,000 by the end of the year, buy that 70-inch curved TV, or treat your family vacation, setting a clear goal will keep you on track.
6. Get Paid What You're Worth
If you're not familiar already, take a look to see what your current job is worth. Of course, you'll need to consider the going rate, your company contribution, and the tasks you undertake. But just get an idea of how much you should be getting paid. If it's not high enough, ask for a raise.
Being underpaid for even the smallest sums of cash can significantly impact your financial environment. You never know, it might be time to move onto bigger and better things.
7. Stick to Your Budget
Sticking to a budget is not easy, as sooner or later, we tend to deviate from planned things. But if you want to gain financial well-being, it's absolutely necessary to follow this money rule and stick to your budget. Setting up a budget that you can stick to is quite possibly your number one key to success. After all, if you fail to plan you plan to fail.
8. Invest in Retirement
When you have your financial environment under control, invest in your retirement plan. Whatever your employer offers, contribute. Nine times out of ten your employer will match it. This can add up to a healthy chunk of change in the end.

To Tide You Over, Take Out an Online Title Loan
While you should employ the 8 money rules as much as possible, it might take some time to reap the rewards. So, if an emergency strikes before you get there, you can always take out an at-home title loan to tide you over.
What Are Title Loans?
Title loans are a short-term financing solution that lets you obtain a sum of money (up to $15,000) based on the value of your vehicle. The repayment terms are extremely attractive, and the fact that almost any credit score is welcome makes them a great option for almost anyone.
How to Acquire an Online Title Loan
Easy online title loans mean the process is simple as well and can take as little as 5 minutes to get started, so you can slot it in around your hectic schedule. Just follow this step-by-step guide:
Go to our Home Page.
Fill in the application form found on the top right-hand corner of the Home Page
Wait for the phone to ring. A loan expert will get in touch to have a quick conversation about the process, your potential repayment term, and answer any questions.
Choose a time and location to meet the loan representative and head there with your vehicle, lien-free vehicle title, and your photo ID.
Wait while the loan expert examines your vehicle and documents.
E-sign some simple paperwork.
Receive your money the next working day!
Follow these simple 8 money rules to become financially sound and create a comfortable path straight into your future financial success!
Questions? Just get in touch. We're happy to help answer your questions before you start the application.
Note: The content provided in this article is only for informational purposes, and you should contact your financial advisor about your specific financial situation.