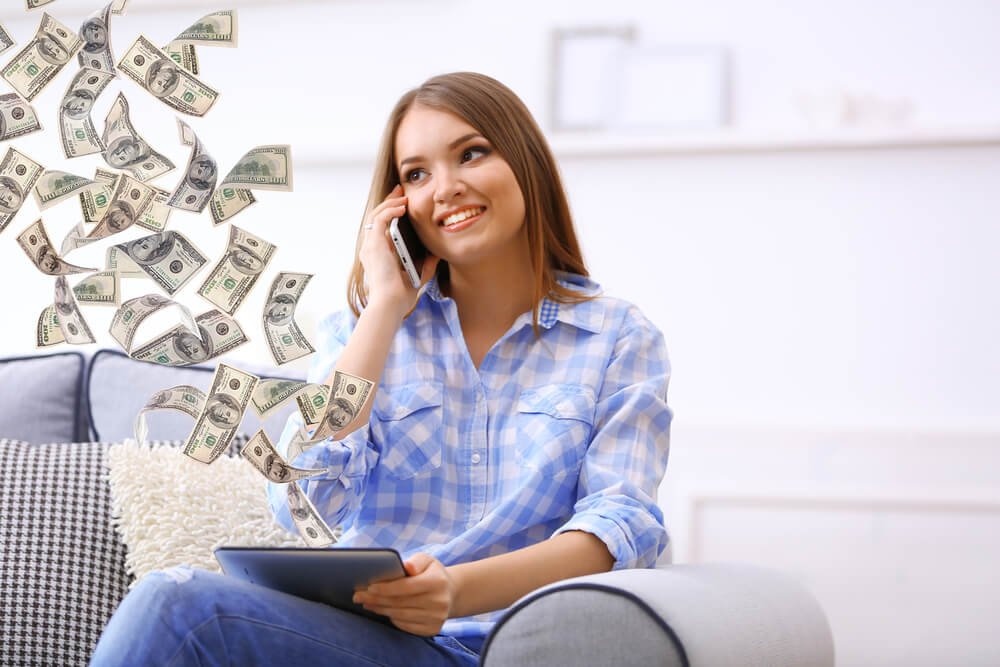 Make Quick Money Online Today With These Invaluable Tips
Are you thinking about working from home but don't know where to begin? Our tips and tricks on how to make quick money online can be a good start!
One of the major benefits of the internet is that it has made it easier than ever to earn cash from the comfort of your own home. In fact, people are making full-time incomes without leaving their houses. So, if you want to be one of them, consider the following:
Tips On How To Make Quick Money Online
1. Think About Your Skills
If you want to know how to make quick money online, first and foremost, do the brainstorming and figure out what skills can help you start making money. Almost everybody has skills that they can use to make quick money online. You too, can find your niche, and here's what you can think about when looking for your area of expertise:
Your education
Your previous work experience
Your hobbies and talents
2. Consider Freelancing
Perhaps the easiest way to make quick money online is to freelance. There are plenty of freelance websites that let you pick a project and start working on it within a short timeframe. The most popular ones are:
Fiverr
Upwork
Thumbtack
Freelancer.com
Many freelance websites let you bid on projects. You're likely to win a bid if you manage to create a good work proposal and prove that you can finish the project within the shortest time and with the best quality. Many freelancing jobs will pay out within a week or so.
Once you become familiar with freelancing, you may be able to start reaching out to clients directly. Some of these may be willing to pay you in advance for work.
3. Consider A Remote Customer Support Role
Many customer support roles are done at home these days. There are many sites seeking either phone call or live chat customer support workers.
Your chances are likely to be higher if you are bi- or even trilingual. For example, those who speak Spanish are in high demand for these customer support roles.

4. Work On Building Up Connections With Customers
If you want to make quick money online, then building up connections with your customers is a must. Do a good job – and not only will your customers return but they'll also bring friends with them next time.
Sure, building connections can't be done in a day – it takes time to meet people and provide them with supreme customer experience to make them want to come back. But this tactic will definitely bear its fruits in the future.
5. Sell Your Stuff Online
If you need to make quick money online but don't want to spend a week or so to get your first freelancing pay out, then selling your stuff online may be the right idea for you. Selling books, clothes, electronics, or even pieces of furniture can get you fast cash almost immediately if you create a good description and make attractive pictures to be posted on Facebook Marketplace, Amazon, or Ebay
Need Cash For An Emergency Today? Use Online Title Loans!
If you need quick cash to cover emergency expenses, then an online title loan from At Home Title Loans could be an option. With us, you could borrow up to $15,000 and get your cash in 24 hours!
What Is An Online Title Loan?
An online title loan is a secured loan against the title of your vehicle. This means that you need to have a lien-free title to your vehicle. The process can be started from the comfort of your own home, and here's what you'll need to do:
Start by filling out a short inquiry form on our website. This will allow us to get to know a little bit about you, your vehicle, and how much you wish to borrow.
One of our agents will reach out to you via phone. This will often take just a few minutes. They will discuss the loan with you and help you to determine whether you may qualify for one, and how much you'll be paying monthly if you do qualify.
If we may be able to help, we will need to inspect your vehicle. We will arrange a meeting with a verification agent at a place that's most comfortable for you. During that meeting, the agent will verify your VIN number and review your paperwork. Remember, the value of the vehicle will determine how much you can borrow.
E-sign the forms that will be emailed to you. You will receive cash into your bank account the next day.

Inquire About An Online Title Loan Today
Wondering how to make quick money online? Consider the tips and tricks presented above to start getting your first payouts in a week or sooner. However, if you don't have that much time at your disposal, remember that you can get a title loan online to receive the cash the very next day. Start the title loan process with At Home Title Loans today by submitting a short online form on our website.
Note: The content provided in this article is only for informational purposes, and you should contact your financial advisor about your specific financial situation.