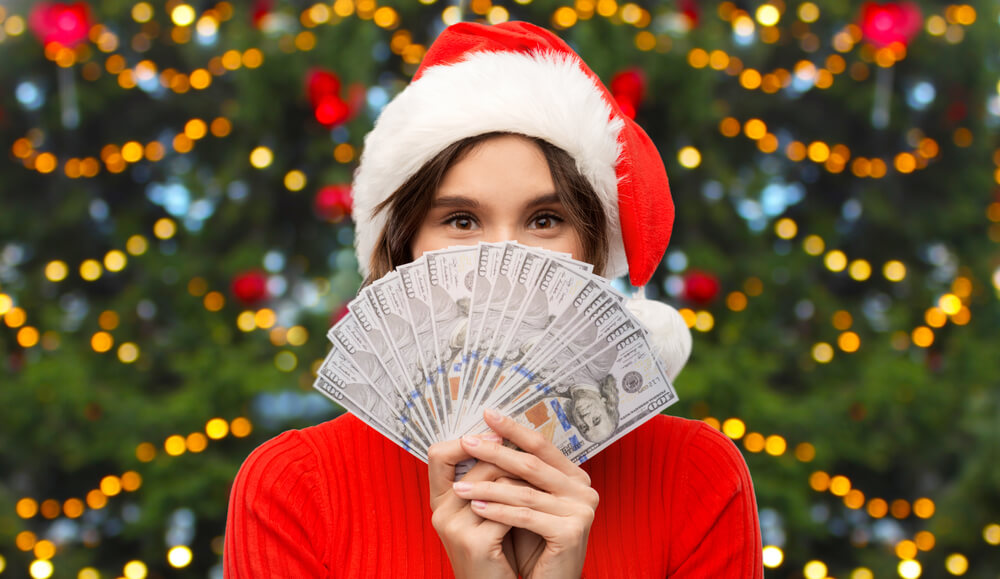 10 Ways to Make Extra Money During the Holidays
As great as the holidays are, there's no denying how much preparation for the holiday season eats away at our wallets. If you're facing a financial problem of some sort, the holidays can be more nerve-wracking than joyful, as presents for your loved ones, holiday travel, and other holiday arrangements often end up breaking the bank.
Regardless of your financial situation, everyone could use a little extra cash to get them through the holiday season. Here are 10 ways you can earn some extra money during the holidays. And for quick emergency cash apply for a fast cash title loan.
1. Take Up Some Extra Work
Many if not most employers offer days off on public holidays, but that doesn't mean there's no work to be done. If you have extra time and need the extra cash, why not take up some overtime work? If you work overtime, you'll get paid more than your standard pay rate, which is why lots of people opt to work overtime over the holidays.
2. Take on Micro-Jobs
Micro-jobs are exactly that— micro or small jobs you can do to earn some extra cash. These jobs are usually short-term and digital-based: common micro-jobs include jobs in writing, graphic design, virtual assistance, and similar roles.
That being said, you can also take on micro-jobs to run errands for people. You can offer cleaning services, personal assistance services— pretty much anything you can supply that's in demand.
3. Rent Out A Room in Your Home
People love to travel during the holidays, so take advantage of that. Rent out a room or a part of your house to visiting guests. If you yourself are planning to travel over the holidays, you can even rent out your whole home, which would earn you quite a bit of rent.
4. Consider Freelancing
If time is on your side, consider freelancing. You'll have your own schedule, and you can work from the comfort of your home. There are tons of online platforms and networks for freelancers, such as Upwork and Fiverr.
5. Fill Out Online Surveys for Cash
Another easy way to make some quick cash online is by filling out online surveys. You can fill out different surveys and get paid per survey, or you can reach out to survey companies who will assign you a number of surveys throughout a period of time and pay you per month.
6. Offer Babysitting or Petsitting Services
Babysitters and pet sitters are high in demand around the holidays. Take advantage of traveling couples and tired parents and offer to babysit or pet sit. Sometimes, babysitters also offer extra services, such as cleaning or tutoring and driving their children, at extra charge. This could be a great way to make money and stay busy!
7. Sell Old Clothes and Belongings
One of the easiest ways to make money at any time of the year is by selling old clothes and belongings around the house. Everybody has more things than they need, and by selling your old and pre-loved belongings, you'll be making money and freeing up space in your home and/or closet.
8. Make and Sell Homemade Goods
Consider yourself crafty? You can make quite a bit of cash by crafting and selling holiday goods like decorations and handmade gifts. People are always looking for unique gifts for their loved ones, so this could prove quite lucrative. Etsy is a good place to sell your handmade crafty items.
9. Vehicle Owners: Offer Ridesharing Services
There are tons of ridesharing apps out there that make driving for money easier than ever. If you own a car, this could be a great way to not only make money but to meet new people and experience new places.
10. Vehicle Owners: Get A Title Loan
If you own a car, another super-easy way to get your hands on some quick cash is by taking out a title loan. Title loans are short-term loans where borrowers exchange their car title for a loan amount. They're a popular resource for people facing financial circumstances that require immediate cash, such as travel expenses, medical bills, home repairs, and other unexpected bills.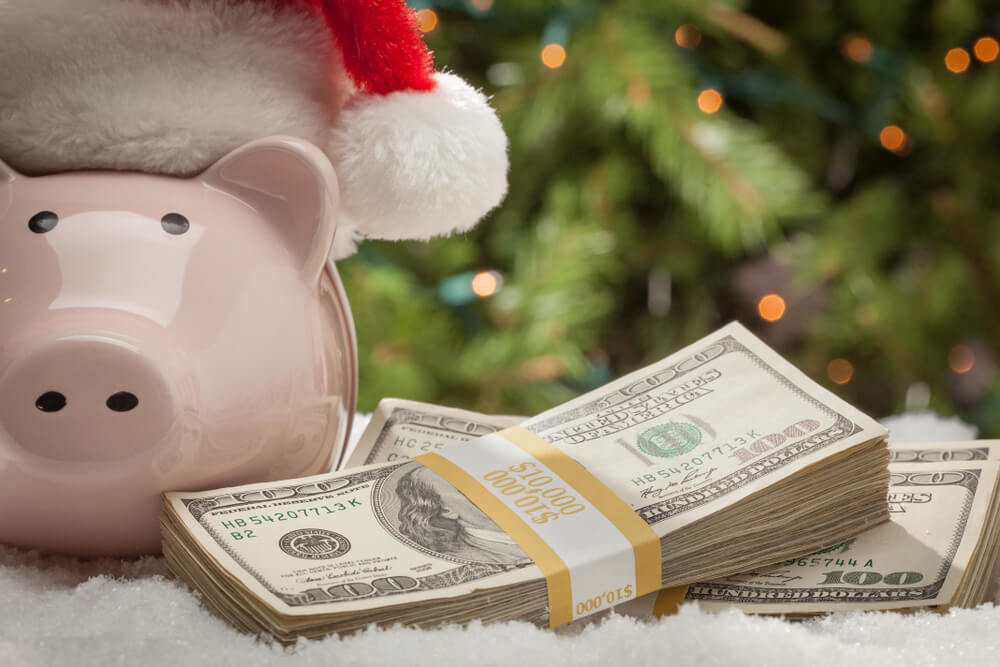 Why Get A Title Loan?
Getting a title loan is a simple, no-frills process with few requirements and quick processing times. It has many advantages and benefits.
Fast Access to Cash. Title loans typically get processed within 24 hours, and if you opt for a lender that offers title loans online like AtHomeTitleLoans.com, you can get your loan approved in a matter of minutes.
No Credit Checks. Title lenders aren't bothered about your credit history, so you don't have to worry about your credit score when applying for a title loan. All you need to be eligible is a valid ID, proof of vehicle registration, and an active bank account.
Keep Driving Your Car. All you'll surrender to your title lender is your car title, so you can keep driving your car!
How To Get An Easy and Fast At Home Title Loan
First, submit the simple online request form found on the At Home Title Loan homepage. The information required is straightforward and can be filled out in minutes.
Once you submit the request form, you'll be called by one of our friendly representatives. They'll explain the title loan process and answer any questions about it you may have.
You and the representative will work out a place to receive the loan, whether this be your home or any other location within the reason that you wish. The convenience and flexibility of At Home Title Loans cannot be overstated.
Next, our verification agent to meet you at the agreed time and place. They'll verify your car's VIN number, have you sign a few forms, and deliver you a loan packet. You will need a few key items to complete the title loan process: a state-issued I.D. like your driver's license, proof of income, and a lien-free title in your name.
Within the next business day, we'll email you loan documents for e-signature, and deposit your money directly into your bank account.
There are many ways to earn some extra cash this holiday season. Whether you choose to sell your handmade items or use your car to get some quick cash, you can get the extra money you need to make your holiday season the best one yet!
Note: The content provided in this article is only for informational purposes, and you should contact your financial advisor about your specific financial situation.