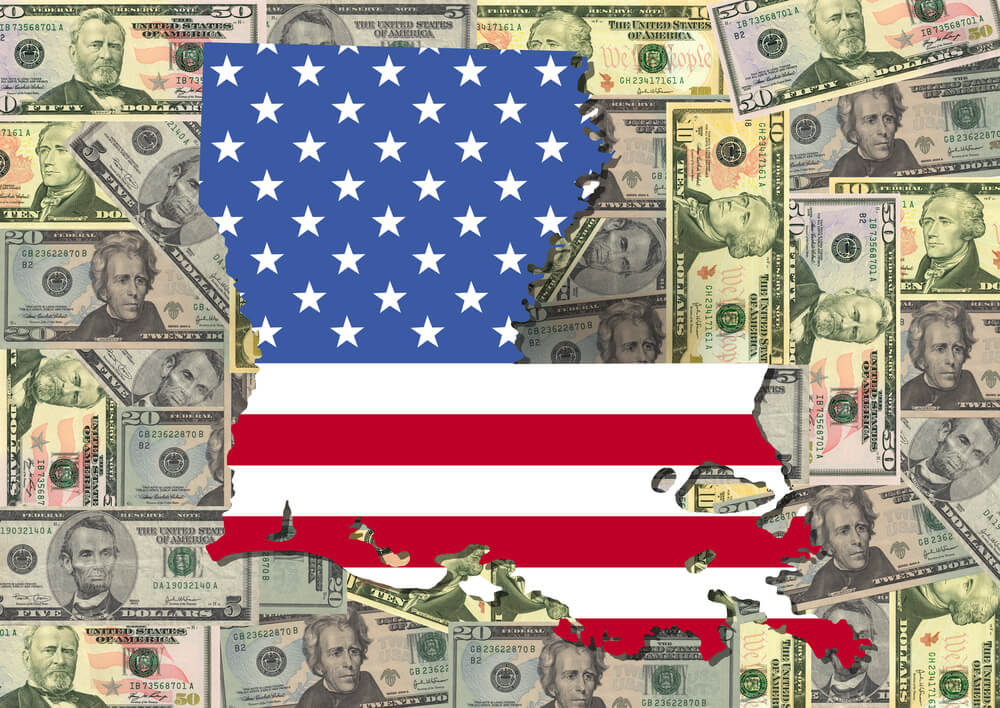 What Do I Need to Get Louisiana Car Title Loans Online?
If you're in a bit of a pinch and need some extra cash on short notice to cover a financial emergency, getting Louisiana car title loans might just be the solution you've been looking for.
Title loans are accessible for most people, simple to apply for, and fast. In fact, if you get approved for a loan by At Home Title Loans, you'd get the cash the very same day. And it really doesn't take a lot to qualify.
Here's All You Need to Know about the Process for Louisiana Car Title Loans
How to Qualify for Louisiana Car Title Loans
With At Home Title Loans, the qualifying requirements for Louisiana car title loans are pretty simple and don't require a lot – you need to be 18, you need to outright own your car, and you should be able to provide the necessary documentation.
Here's what you'll need to be eligible for Louisiana car title loans with At Home Title Loans:
A valid state-issued ID (if you don't have an ID, a driver's license will suffice) – to verify your identity and prove you're of legal age;
Your car – the car will need to be inspected and the maximum loan amount you qualify for will be determined based upon its value according to a nationally recognized pricing guide;
Your car's title – to act as collateral the title should be 1) lien-free (meaning there are no outstanding financial obligations against it), and 2) in your name, proving the ownership.
What If Your Income Is Irregular
Title loans are secured loans. Secured means you're providing a guarantor or collateral (in the case of Louisiana car title loans this is your car title, as mentioned above), so the lender's assets are protected right from the start.
This security allows the lenders to be laxer with their approval policies – they're typically swift, simple, and rarely even ask for proof of income. Case in point – proof of income isn't among the required items you'll need to provide during the application process.
What If Your Credit Is Bad
At Home Title Loans is open to potential borrowers of all credit situations! Meaning, that your credit can be good, bad, or outright nonexistent – and you could qualify for Louisiana car title loans regardless.
Just make sure you have all the required items on hand, and they're up to par with the lender's standards.
Credit Impact
With Louisiana car title loans, your credit score won't be affected in any way.
For a title loan – or any loan for that matter – to affect your credit situation, it must be reported to a credit agency by the lender first.
At Home Title Loans never reports the loan information to any credit bureaus, keeping clients' information fully private. So, your score stays the same.
You Get to Keep Your Car
Each lender has an individual approach – there are no regulations that mandate if they should take the car away for the duration of the loan payoff or leave it with the borrower. If the car stays with you or not is up to their internal policy.
With At Home Title Loans, it's the title that will stay with the lender, and it will go back to you the moment your loan is paid off. The car will stay with you as long as you keep making timely payments.

How to Get Louisiana Car Title Loans
Pro tip: before starting the application process, make sure all the required items (a state-issued ID/driver's license, your vehicle, and the vehicle's lien-free title in your name) listed above are in order and ready to go.
If they are, all you need to do to kick off the process is submit a request form with your information on the website, and soon enough the store representative will give you a call.
The representative will double-check your information, answer any questions you might have, and determine which amount you qualify for, and what your monthly payments will be.
You can choose any location that's comfortable for you to meet with the agent, and he'll drive there to verify the VIN on your vehicle and have you sign a few forms.
After that, you'll receive an email with the rest of the loan documents that will need your signature. Sign them and send them back. The cash will be directly deposited into your bank account the very next business day.
Submit Your Inquiry Today!
Louisiana car title loans are an option worth considering when you're strapped for cash due to an emergency, as they're fast and have minimal qualifying requirements. Submit your inquiry today to find out how much cash you can get with Louisiana car title loans offered by At Home Title Loans.
Note: The content provided in this article is only for informational purposes, and you should contact your financial advisor about your specific financial situation.