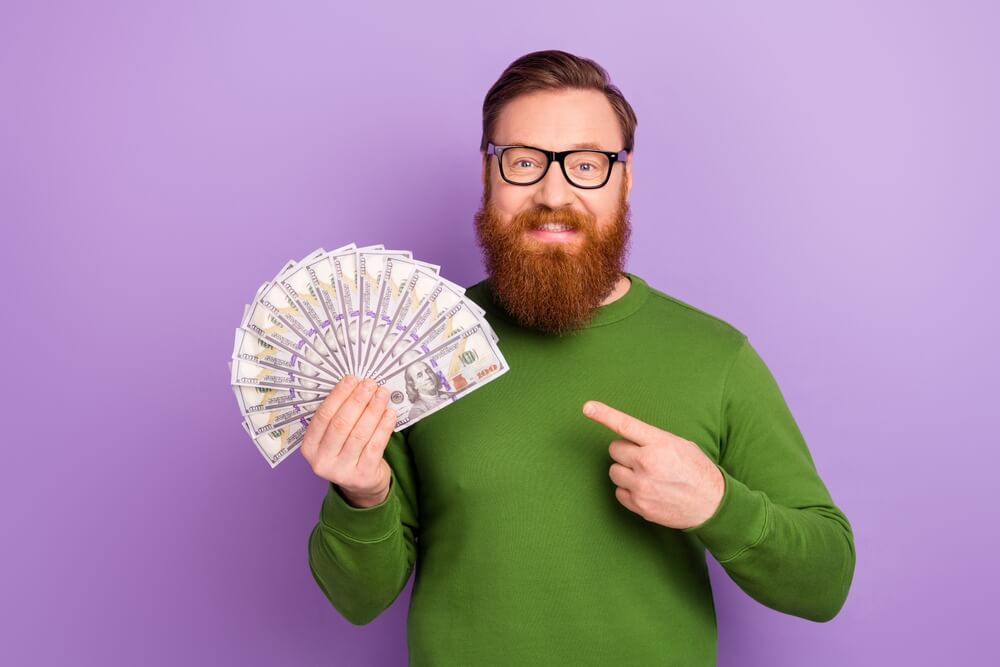 The Step-By-Step Guide to Getting A Loan With Your Car Title
If you're reading this post, you probably know that you can get a loan with your car title but need to know how exactly it works and what to expect. In this case, you've come to the right place. In this post, we will guide you through the car title loan process and give you some useful recommendations on how to better prepare yourself, physically and mentally, for getting your first loan with a car title.
The Steps You Need To Get A Car Title Loan
1. Understand The Nature Of Car Title Loans
The first thing that you need to do to get a loan with a car title is to understand how title loans work. It is important to know that car title loans differ from bank loans in that they're not meant for investments. Rather they are a way to get fast cash when you need to cover emergency expenses. They are intended to be a temporary solution to a short-term financial emergency. So, when you get a loan with your car title, a lien is placed on it, and when you pay it off, the lien is removed, and its ownership returns to you. You do get to keep your car and drive it as usual.
2. Learn More About Car Title Loan Advantages
There are several advantages that come when you apply to get a loan with a car title. Some of these advantages include:
You do not have to worry about your credit score. At Home Title Loans will be happy to accept good, bad, or nonexistent credit.
You can get your emergency money deposited directly into your account.
You do not have to visit a store location – a representative can come to you.
You can save time because you do not have to drive to a title loan office.
You get to keep your car while you are paying off your car title loan.
You can get up to $15,000 in emergency cash depending on the value of your vehicle title.
You get to enjoy great customer service.
These advantages are some of the reasons why getting a car title loan with At Home Title Loans is a popular option for getting fast cash.

3. Gather All Of The Materials That You Need
The next step that you need to take if you are trying to get a loan with a car title is to make sure that you have all of the materials that you need in order to apply. Fortunately, there are only a few things that you need in order to submit an application. These items are:
You need a copy of your driver's license or another valid form of government-issued photo ID
You need the lien-free title to your vehicle
You need your most recent pay stub to prove your income level and your ability to repay the loan
Once you have gathered these items together, you are ready to start the application process.
4. Start The Application Process
One great thing about At Home Title Loans is that you can get a title loan online with us. The first step that you need to take when trying to get a loan with car titles is to fill out the secure online inquiry form. You can do this on your computer or over the phone.
Once you do this, you will soon get a phone call from a loan specialist agent from At Home Title Loans. They will want to confirm the basic information that you submitted in the online inquiry form, and they will answer any questions that you have about the process. During this call, your loan specialist agent will be able to determine how much money you qualify for and what your monthly payment will be. Then they will set up an appointment for you to meet with the verification agent at a location of your choosing to verify your car title.
5. Attend Your Appointment
Your appointment can take place at a location of your choosing, at the title loan store, or you can even do this at your home. This appointment will be when they deliver your loan packet to you. They will also verify the vehicle identification number on your car and have you sign a couple of forms. Once this is done, they will email your loan documents to you so that you can complete them with your e-signature. The money will be directly deposited into your bank account by the very next business day or the same business day.

Get A Loan With A Car Title Today!
If you need to get fast cash to cover some sort of emergency expense, you can consider applying to get a loan with a car title. This can help you get fast cash based on the value of your vehicle's title. Start today by filling out a short inquiry form on our website to get your much-needed cash as soon as 24 hours.
Note: The content provided in this article is only for informational purposes, and you should contact your financial advisor about your specific financial situation.