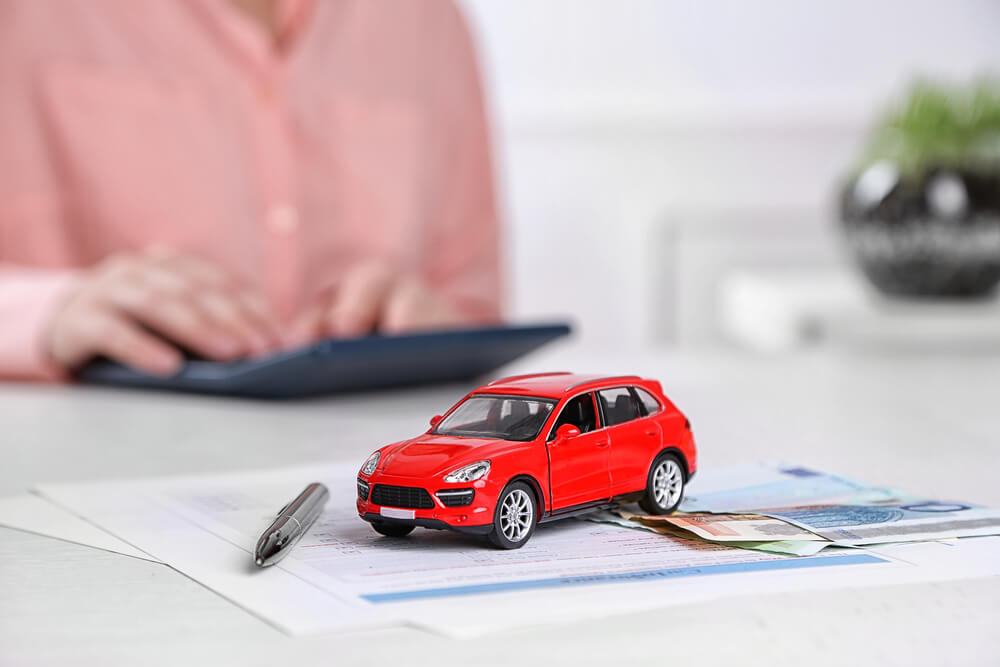 How Do You Determine The Title Loan Value Of My Car?
Whenever you apply for a title loan, the value of your car is used to determine how much you can get loaned. What this means is that your vehicle will need to get appraised before you learn how much you can get from your title loan.
Scroll down to learn exactly how the vehicle value is usually determined and what factors impact the final decision.
How Is The Value Of My Car Determined For A Title Loan?
Whenever you apply for an online title loan, your car's value is used to determine how much you can get loaned. With At Home Title Loans, you can get up to $15,000, but the exact amount depends entirely on your vehicle's value.
In order to determine your car's value, one of representatives from At Home Title Loans will perform a vehicle inspection. The results of this inspection are based on a variety of factors. So, let's take a closer look at them.
Car's Make And Model
Certain makes and models are more popular and valuable than others. For example, Tesla has a much higher value than a Honda Civic. How much your vehicle's make and model are going for at other places will help to determine how much it is worth at the moment of inspection.
Vehicle Year
In addition to your car make and model, its year will be considered as well. The value of an older vehicle is less due to wear and tear as well as due to the number of special features that the vehicle is equipped with. (back-up cameras, cruise control, adjustable steering wheel, remote engine start, etc.)
Condition Of The Car
When determining the value of a vehicle, its condition is also taken into consideration. Any type of structural or cosmetic damage to the vehicle will decrease its value. Certain damages won't decrease the value too much, but severe damage can dramatically impact its value.

Mileage
Vehicles only run for a certain number of miles before they start having issues. Often, the mileage of the vehicle and its vehicle year go hand in hand. High mileage often results in a decreased value as a result.
Car Modifications
Many people modify their cars to enhance their aesthetics or functionality. If you modify your vehicle, it is likely going to increase the value. Alterations such as new engines will certainly increase the value, but customizations increase the value as well. The only car modifications that may decrease the value include adding decals or spoilers.
Does Lien Affect The Value Of My Car?
When getting a title loan, lien plays a primary role is one's ability to qualify. A lien does not affect the value of your vehicle, but it disqualifies you from a title loan in the first place. To be eligible for a title loan, you should be able to provide a lien-free title to a vehicle with your name on it.
What To Expect From The Title Loan Process
Getting your vehicle appraised is only part of the process for getting the title loan you need. Here is what to expect from the entire title loan process, from when you first contact At Home Title Loans to the moment when you get the money you need.
Fill out our online inquiry form to begin the line of communication between us and you.
Wait for a representative to give you a call. This conversation determines how much money you qualify for and how much you will pay on a monthly basis.
Set up an appointment so that a representative can meet you at the location of your choice to check out your car title as well as the VIN number on your vehicle.
At the time of the appointment, the verification agent will meet you to deliver your loan packet. You will need to sign some forms while the agent verifies aspects of your vehicle.
If approved, you'll get emailed loan documents so that you can sign them electronically.
The money will be deposited into your bank account as soon as the next business day.
After the money is deposited in your bank account, you can continue driving your vehicle as usual, but please, be sure to make your regular payments as specified in the terms of the agreement.

Get Your Title Loan Today!
Now that you know the answer to the question "How the value of my car is determined", keep these factors in mind when preparing your vehicle for the inspection to get the most amount from the title loan. And if you got any questions, don't hesitate to get in touch with At Home Title Loans. Get started with your completely online title loan today by filling out a short inquiry on our website!
Note: The content provided in this article is only for informational purposes, and you should contact your financial advisor about your specific financial situation.