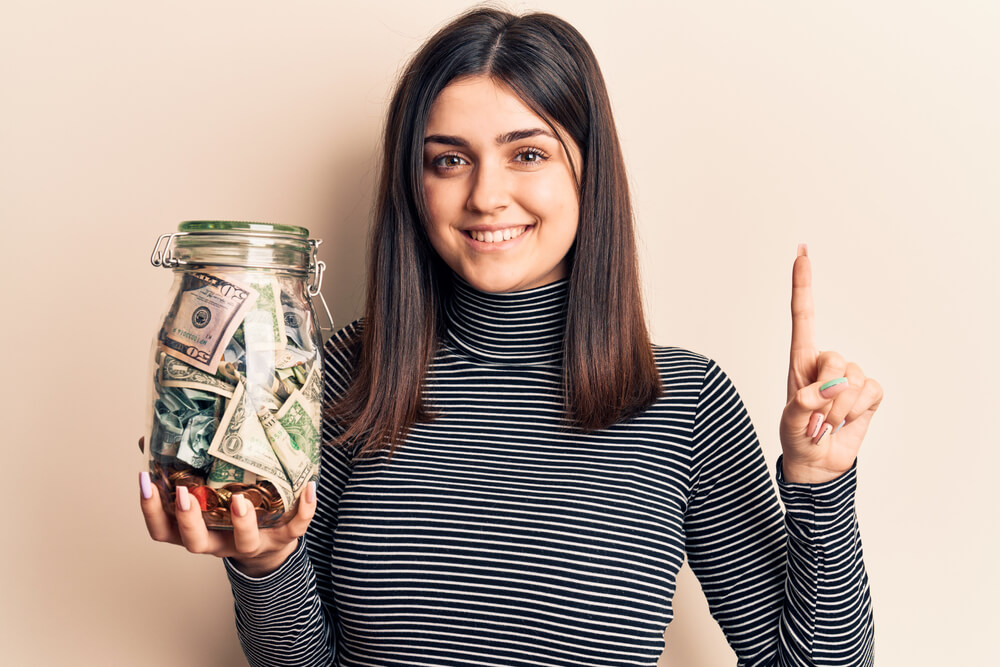 What Is The Importance Of Emergency Funds?
Not many people are aware of the importance of emergency funds until it hits them when they least expect it.
Nearly 56% of Americans say they would not be able to dip into their savings for a $1,000 bill, according to a Bankrate survey. That statistic is a stark showcase of emergency funds importance: people are struggling. But they don't have to. With the right mindset, anyone can avoid financial problems caused by an emergency, ad in this post, we'll explain to you why it is important to do it.
Here Are 6 Reasons Why An Emergency Fund Is Important
1. Emergencies Will Happen
No matter how fiscally responsible you've been over the years, financial emergencies can strike anyone at any time. A quick trip to the hospital can lead to a hefty bill. A death in the family often means unexpected travel and large expenses. Cars break down and roofs leak. If you don't recognize an emergency funds importance now, you'll be paying for it at some point in your life.
2. Emergency Funds Prevent Further Debt
Those hit with an emergency expense often turn to their credit cards for help, and sometimes that can be the only option. With an emergency fund, you won't need to rely on your credit card to bail you out of trouble. Proper money management includes avoiding debt and working hard to pay it down. When you use your credit card to cover a pressing expense it only plunges you further into debt.

3. An Emergency Fund Makes Saving A Priority
You can't have emergency funds without a savings plan. When you're struggling to make ends meet or living paycheck to paycheck, that can be nearly impossible. But if you start saving just a little bit today, you will be surprised by how fast an emergency fund can grow. And as you become more financially stable, you can always increase the amount you contribute to your fund weekly or monthly.
There are numerous emergency fund apps available to help you on your emergency fund journey, as well as ways to set up automatic contributions to a savings account through your bank.
4. Emergency Funds Are Part Of A Proper Budget
Step one on the way to financial security is creating a budget. When you look at your monthly income and expenses, also look at what it will take to create and maintain emergency funds. Creating an emergency fund will also help cover expenses you may have failed to consider and need to plan for when making your budget. A financial buffer via an emergency fund will give you some financial breathing room throughout the year.
5. Emergency Funds Are Vital If You're Self-Employed
There are many perks associated with being an independent contractor or if you are self-employed. There are drawbacks, too, including not being able to take advantage of unemployment benefits and sometimes lack of access to affordable, comprehensive health care.
That makes having an emergency fund at the ready particularly important for those employed in these ways. And if you're an independent contractor, work may begin and end at any given time. If you don't know what your next job and salary will be or don't know how long it will take until starting your next gig, you'll likely need to rely on an emergency fund to get by.
You can go a step further. If you know that there are typically three months when you are unemployed before your next job, you can calculate the amount you need to live comfortably during those three months and maintain that amount in your emergency fund.
6. You Have Goals
Setting goals is another big part of a budget. Your goals may include simply integrating an emergency fund into your financial routine, but they also could include buying a home, paying off student loans, or traveling. An emergency fund can help with reaching both short-term and long-term goals while giving you the option of not dipping into your regular savings.

An Auto Title Loan May Also Help
An auto title loan is specifically designed to assist those dealing with a slew of financial emergencies quickly and easily. Here's how title loans work: with an auto title loan, your vehicle's title is used in exchange for a short-term loan paid over time. It's easy to qualify for an auto title loan of up to $15,000 with At Home Title Loans — and you can keep your car and drive it as you normally would during the entire loan period.
Just start online. Fill out the inquiry form on our homepage, and a loan representative will call you to discuss the short list of required items. They will then guide you through the process, which can take as little as 30 minutes. If you qualify, you get the cash that same day or the following day.
Get Started Today!
An emergency funds importance is clear, but everyone needs a little extra boost now and then. A title loan may help. Start online, call us, or visit us today to get started. You can get an auto title loan today!
Note: The content provided in this article is only for informational purposes, and you should contact your financial advisor about your specific financial situation.