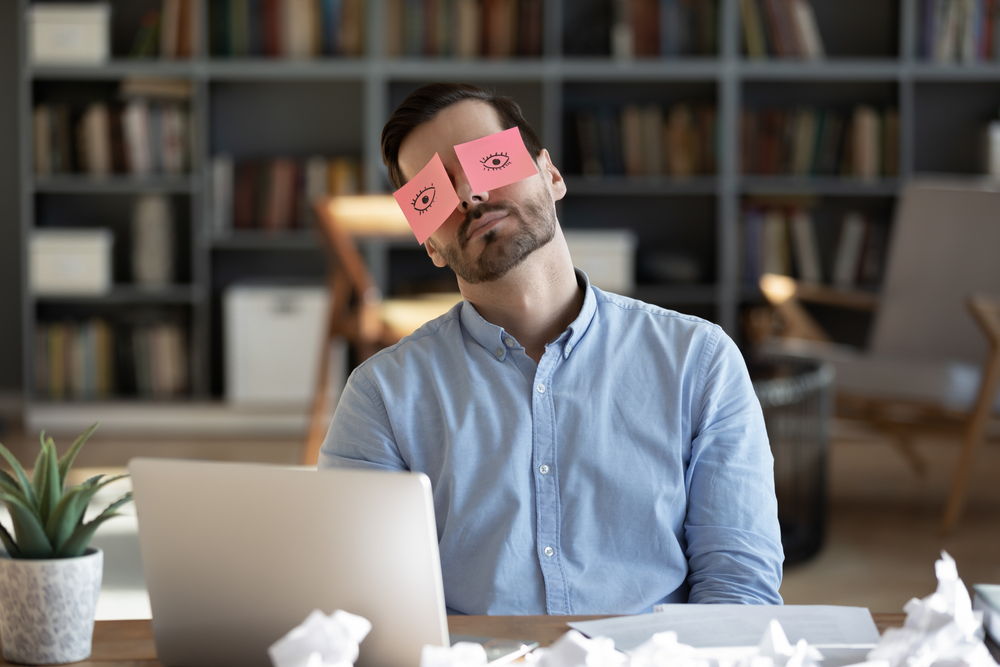 Feeling Tired? Here's How to Have More Energy in the Morning
Feeling tired in the morning is a pretty common thing for people these days. We spend most of our days with gadgets that suck out our energy and deprive us of the sleep hormone, which results in going to bed late and having difficulty waking up in the morning.
But it doesn't have to be this way. There are things you can do to increase your energy level and stay in high spirits throughout the day.
So, if you'd like to know how to have more energy in the morning, keep on reading this article.
Stop Using the Snooze Button
Sure, it might be easier said than done, as you don't want to miss the right time and be late for work. But the snooze way won't help you start your day energetically. Instead, it will keep waking you up during your REM states which will increase drowsiness, reduce reaction time, and overall, make you feel lousy.
So, we thought we'd give you some tips to help you conquer that "please let me hit the snooze button" feeling.
Move your alarm somewhere inconvenient — Placing your clock or phone in a place that forces you to get out of bed and turn it off, you're less likely to get back into bed and fall asleep. Your body will already be awake.
Get moving around — Whether you do a set of jumping jacks or turn the music on and start dancing around, - anything will help to make your body feel alive as long as you're moving.
Use other senses for waking up — Sound is not the only way to awake you. There are other ways as well. For example, try a "wake up light". It is designed to mimic dawn, so your brain wakes up naturally.
Go to bed early — Don't force your body to stay awake when it's time for sleep. Your body will surely pay you back in a good mood in the morning.
Learn to Enjoy Waking Up in the Morning
Sure, having a good sleeping experience is essential, but a good waking up experience is just as important. Here are a few ideas on how to have more energy in the morning and enjoy your waking-up routine:
Think of a new day as the opportunity to make something you enjoy doing, like meeting with someone you like, doing your hobby, going shopping, etc.
Let the light in. Natural sunlight helps the body synchronize with day/night cycles and makes us feel better.
Give away your gadgets. The mind is not used to processing the amounts of information that we get by chatting with our friends, reading news, or just surfing the web. It results in late going to bed and feeling tired in the morning. You'll feel much calmer without any gadgets in your room.
Take a cold shower or splash cold water on your face. This will give you some morning freshness and make you feel more energetic.
But What If an Emergency Wakes You Up?
Take Out a Title Loan!
Nobody would ever want to be woken up by an emergency, but no one is protected from it. Thankfully, online title loans can give you a helping hand during those times.
Title Loan Advantages
Depending on how much your car is worth, you can borrow up to $15,000 with easy online title loans.
You can keep your vehicle while you paying off the loan
The process will start from the comfort of your own home.
Title loan lenders work gives little attention to credit scores. Believe it or not, you can get approved with a bad or even non-existent credit history.
You only need three things to apply and gain approval. These include your driver's license (or another photo ID), a lien-free title to your vehicle, and your vehicle (car, truck, motorbike, etc.).
You will receive your money the next business day.
The process is very simple and fast enough (unlike traditional loans).
You don't need to be employed to apply. As long as you have some sort of income, you're good to go!

What Can You Use Home Title Loans For?
Home title loans are designed to help you and your family when you have nowhere else to go. Here are a few things that our happy customers have used their loans for:
Unexpected, necessary travel
Unforeseen medical bills
Emergency car repairs
Emergency home repairs
How to Apply for Online Title Loans
1. Go to The Website
The first thing you need to do is go to our home-page. You can do this by clicking the link or typing it directly into the browser bar.
2. Find Our Secure Inquiry Form
Find a simple inquiry form on the homepage. It's pretty easy to find and should only take you a couple of moments to fill out.
3. Have Your Phone at Hand
After you have submitted the form, make sure your phone is on. A friendly loan specialist will get in touch to figure out how much money you qualify for and what your monthly repayments will be.
4. Set an Appointment
After having spoken to the representative, you'll need to head over to the nearest store location to meet with a verification agent.
During this meeting, our agent will hand you your loan packet. They will also ask you to sign a few documents.
5. eSign Some Forms
After the meeting, some more documents will be emailed to you. Make sure you provide an e-signature and send them back.
6. Receive Your Cash
On the next business day, the money will hit your account!
Note: The content provided in this article is only for informational purposes, and you should contact your financial advisor about your specific financial situation.