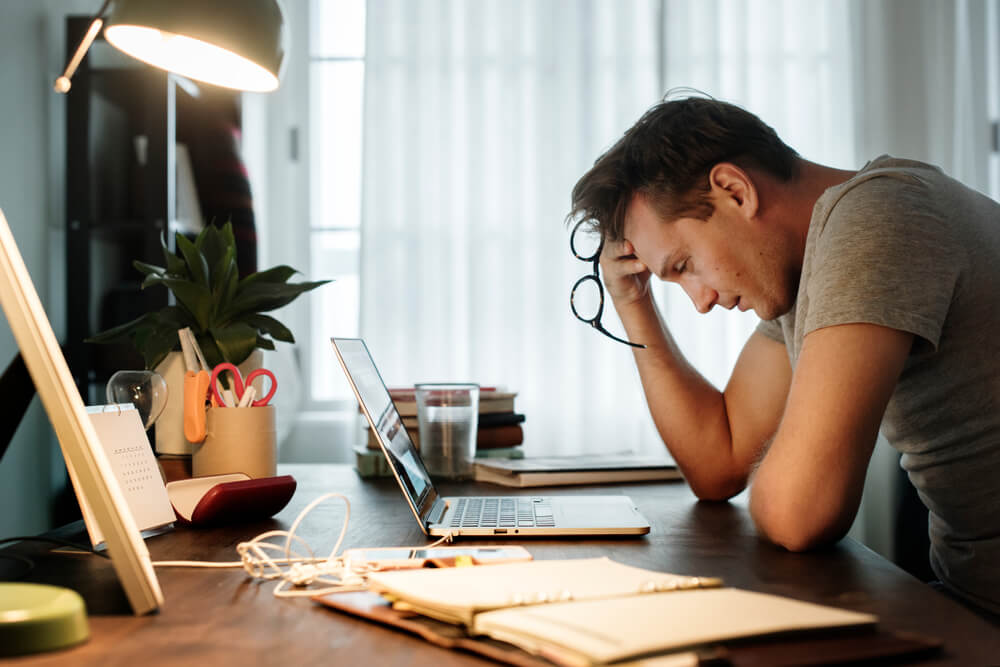 How to Get Cash When There's Nowhere Else to Go
Sometimes you need cash, and you need it right away. But finding a quick cash injection is hard when you can't find anybody willing to give you a loan. Here are a few ways you can get cash when all else fails.
Sell Your Property
You might drum up some quick cash by selling the valuable property you own, like cars and off-road vehicles, RV's and campers, valuable antiques, coin collections, autographed books, and albums, etc.
Selling the valuable things you own either online (eBay, Craigslist, Facebook, etc.) or through face-to-face selling is an option that could get you the cash you need to deal with unexpected issues.
There are several downsides to this strategy though. First, you're giving up a property that you might not want to part with, and you probably won't see it again. Second, it takes time to post, market, and ship items you sell online--time you might not have. Last, selling your items face-to-face opens up the possibility of being robbed or worse.
Borrow from Family or Friends
Another option to get cash quickly is to borrow from your relatives and friends. Chances are a few of them would be willing to borrow you money even in an emergency, as they may not have any in the first place.
The downsides of this option are obvious. If you can't pay the loan back in time, or there's disagreement as to exactly what the terms of the loan were to begin with, asking for a loan from family and friends could cause a conflict and/or the end of irreplaceable relationships.
Ask Strangers
If you can't sell your possessions for the cash you need, and none of your family and friends are willing or able to help, asking the public for donations could work.
You've seen the jars at convenience stores and gas stations before. Somebody has suffered an unexpected emergency, and now they're asking the public for help. Oftentimes, the public will be happy to do so, and the jars will accumulate bills and coins as time goes on.
This is not a perfect option when you need your money quickly, as there's no guarantee that you'll get it in the first place. Even if you do get some, it may not be much, and it will also take time to gather the amount you need.
Rather than going the public route, you could instead approach local churches and non-profit organizations to see if any of them could provide you with emergency funding.
Another problem you'll face trying to get the public to give you cash is competition. Philanthropists want to help as many people as possible, but this means they only have a limited amount to donate to one person. You'll have to find a way to stand out from the crowd if you want to secure financing this way.
Help When There's Nowhere Else to Go
If you don't have any good options to get a quick cash loan right when you need it, there's one other option you might be overlooking, and it could be just what you're looking for: At home title loan.
What is a Title Loan?
When you buy a car, you get a title. This title serves as proof of ownership. In fact, it proves you own property with value. Title loans allow you to take out a short-term loan using your vehicle as collateral. The amount of the loan will vary depending on the state where you reside and the value of your vehicle.

What Benefits Do Online Title Loans Provide?
Fast cash for emergencies like home/auto repairs, medical bills, and unexpected important travel.
Anybody can get them. Your credit score or history doesn't matter; your car is what secures the loan.
They're easy to get. Just provide basic documents like a driver's license or State Issued ID and a clear vehicle title, and proof of income.
They're fast. Usually, you'll have the money on that same day.
They're currently working with all types of income, so, anyone can qualify.
They're painless. After you get your money, you'll keep your car and continue driving it as long as you're paying off the loan.
How Do I Find Home Title Loans Near Me?
Obviously, all you need to do in order to find completely online title loans is to go to the At Home Title Loans homepage This is one of the most reliable and trustworthy title loan providers.
Fill out our simple application form.
Talk to one of the loan specialists who will determine how much cash you qualify for and what your monthly payment will be.
Set up an appointment with a verification agent to verify your car title, the VIN number on your car, and sign some forms.
Finally, you will receive an email with loan documents that you will need to sign using the e-signature function
The money will be deposited into your bank account as soon as the next business day.
It doesn't get much easier than that. You don't need to wait for weeks to get approved, there are no lines to wait in, and we ensure maximum customer satisfaction. Want to know more? Fill out an online form today.
Note: The content provided in this article is only for informational purposes, and you should contact your financial advisor about your specific financial situation.