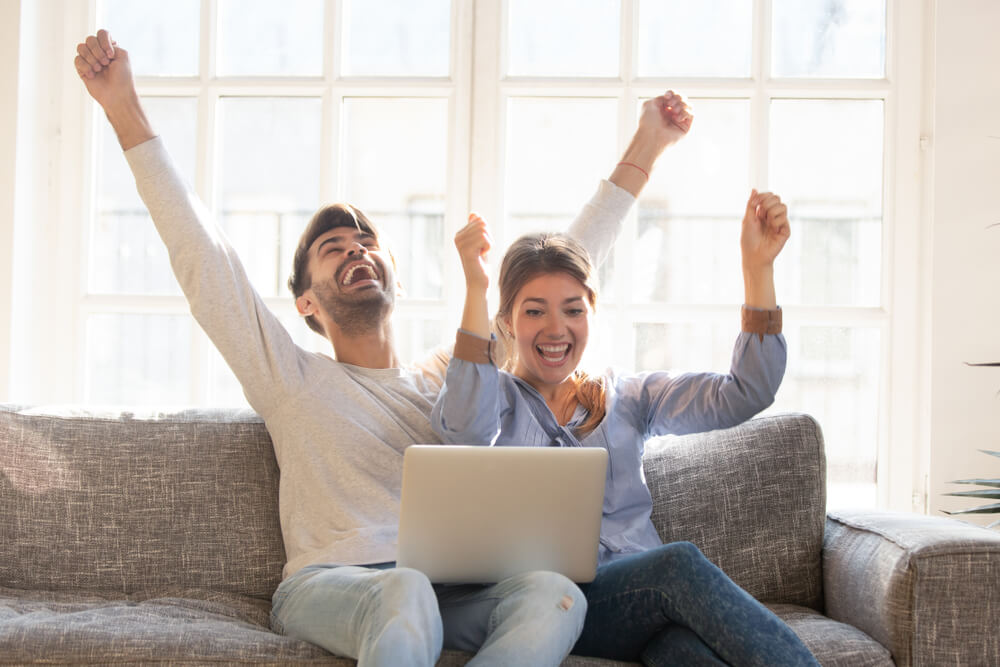 How To Earn More Money Online: 5 Surprising Ideas to Try
One of the benefits of working from home is that it gives you extra time to do everything you have always wanted to try. It can be a hobby, learning a new skill, or even earning some extra money. And if you like the idea of not spending hours traveling to and back from work, plus, if you need a few extra dollars in your pocket, then earning money online might be exactly what you need.
Here are 5 ideas on how to earn more money online.
1. Start a blog or a website
If you are passionate about writing, you can start a blog. Don't go after trends. Instead, find your own niche, something that makes you feel happy to talk about, learn, research, and share. You can build your own blog on such content management platforms as WordPress, Joomla, or Drupal. Once you gain a sufficient number of followers, you can start monetizing it.
One of the ways to monetize your blog is to use Google AdSense. Google will track the traffic on your blog, the demographics of the viewers, and post ads accordingly. You will be getting the revenue from those ads directly from Google on a monthly basis.
2. Freelance Writing
If you have good writing skills and a creative mind, try freelancing. The most famous platforms for finding freelance writing jobs are Upwork, Fiverr, and Freelancer. Initially, you will get relatively small projects, but as you gain more experience and become an expert, you will get to create content for websites worldwide. A key to success is to find your area of expertise and consistently deliver high-quality content.
3. Offer online courses
If you have a high-demand skill or degree, then you can make money by teaching it to others. You can teach such courses as web development, coding, or even university courses like essay writing or foreign languages. When putting together your course, you need to think about a syllabus, which is a sort of structure for your course.
If you have no idea what to include and what to leave aside, Google it. Check out what your competitors teach and how they teach it. Make sure to read reviews. What do students like about that kind of lesson? What do they dislike? Make yours better and more improved. There are also platforms that you can use to build and host your own teacher websites, such as Teachable and Udemy.
3. Consulting
If you have extensive experience in something else rather than teaching, you can put it into a separate category. Let's call it consulting. There are thousands of things on which you can consult people. Let's remember the movie "Hitch" with Will Smith. He consulted people on the art of wooing women for the purpose of building a genuine long-term relationship. How silly yet genius is that?! All you need is to figure out your area of expertise and promote yourself as an online consultant.
Sometimes if you have a successful blog or website, people might reach out to you to get your counsel to improve their website or blog.
4. Become a User Experience Tester
The pandemic and the resulting work from home trend has convinced most companies that they don't need employees in their offices to get work done. This presents a good opportunity for those who are looking to get an offsite part-time job by becoming a user experience tester. Here's the way it works: sometimes a website doesn't get the right amount of clicks, and visitors don't spend enough time on it. In this case, a website owner would pay you money to give them feedback.
The companies like UserTesting or TryMeUI will pay you $10 for each test you complete. And if your client is located in another country, the time difference can actually work in your favor.
Getting Fast Cash Through a Title Loan
Making money online takes time and effort, but sometimes financial emergencies can hit when you least expect it. Emergencies, such as sudden hospital bills as well as unexpected car or home repairs can leave you with an urgent need for cash. In such cases, getting a title loan might be the best option for you.
About At Home Title Loans
At Home Title Loans is a company that lends quick cash to vehicle owners, and their car title acts as collateral. Depending on the value of your car, you can get as much as $15,000. They accept any type of income as long as you meet the few requirements they have (you must be at least 18, own a car, and have a lien-free title).
Benefits of Online Title Loans
1. Quick and Easy
The main advantage of title loans is that they are easy to acquire. With At Home Title Loans, the whole process is hassle-free and takes just 30 minutes. All you need to do is to fill out an online application. Once your loan has been approved, the cash will be transferred to your account on the same or next business day.
2. Bad credit accepted
Another advantage of title loans is that you don't need a high credit score. In fact, no credit history is accepted.
3. Keep driving your car
Even though you will use your car title as collateral, it doesn't mean you will have to give it away. As long as you keep on making the payments continuously, you are free to use your car as usual. You will have to ensure that the car title has your name on it and is lien-free, meaning there is no outstanding claim against it.
How to Acquire Completely Online Title Loans
In order to acquire a title loan, you can either visit a store in an old-fashioned way or go online. This is the step-by-step process for acquiring car title loans online:
Go to any page on our site and fill out the title loan application form
Once you submit the finished application, you will get a call from a representative who will ask you to visit a store closest to where you are
You will have to bring your car title, your driver's license or ID, and proof of income
The representative will check your car and let you know the loan amount you are eligible for
You will need to sign the rest of the paperwork
Once it is done you will get the amount deposited in your account the same or the next day
Title loans are a great way to pay your urgent bills where there's nowhere else to go, and At Home Title Loans will be more than happy to provide you with the best customer experience possible!
Note: The content provided in this article is only for informational purposes, and you should contact your financial advisor about your specific financial situation.