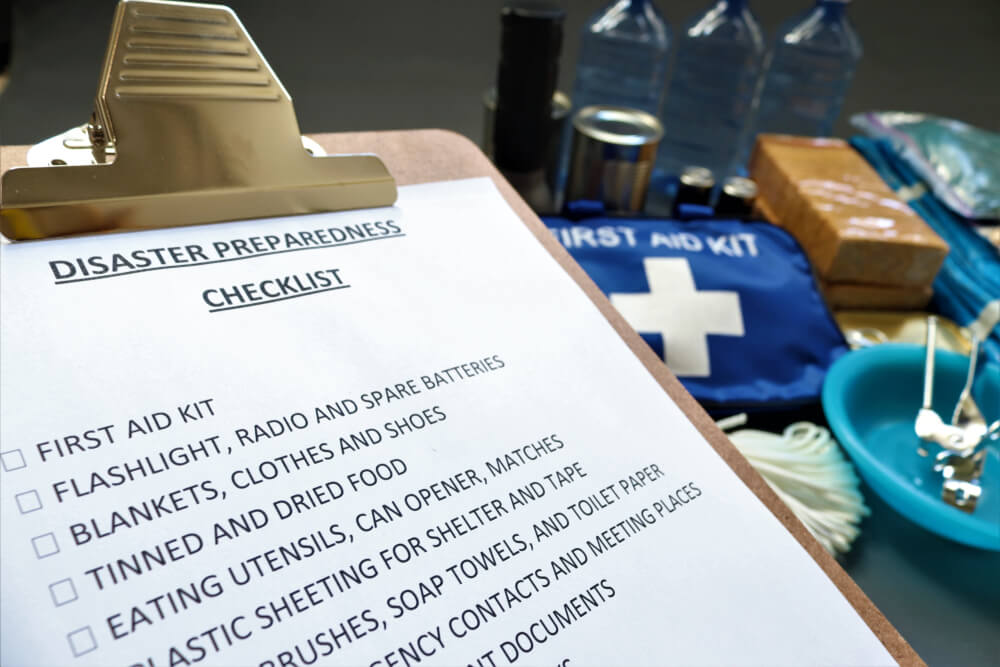 What to Know About Financially Preparing for Natural Disasters
Wondering how to start financially preparing for natural disasters? In this post, we'll give you a few tips on how you can prepare yourself for the unexpected, including such emergencies as natural disasters.
How to Start Financially Preparing for Natural Disasters
1. Look at Your Insurance Policies
The first thing to do when preparing for natural disasters is to examine your insurance policies. People tend to think that any homeowner's insurance covers the damage done by a natural disaster — but sadly, this isn't always true.
Standard home insurance, for example, does not cover flood or earthquake damage. So, if you live in an area where either of these is likely to happen, you'll need to purchase an extra earthquake/flood policy to ensure you're covered.
It's also worth checking how far your roof's insurance will take you. They depreciate over time and can be damaged by hail. However, your insurance may not shell out for an entire roof replacement even if you need it desperately and have been paying them big bucks every month.
2. Put Valuables in a Safe Place
Creating a safe place for your most important paperwork is vital when preparing for natural disasters. In the event of damage, you'll need to access documents like passports, bank account details, insurance policies, and credit card numbers.
Ideally, you should scan any hard copies and save them in the cloud. Plus, sending copies to trusted family members outside of your household is a great idea.
Then, you can put the hard copies/originals in a fireproof and waterproof locked container that will withstand any disaster. Some professionals suggest videoing all your possessions and keeping the recording in the same space. This ensures your home and contents insurance pays out when things are destroyed.

3. Ensure You Have Cash on Hand
These days, having cash isn't absolutely necessary, as we all use credit and debit cards. But that doesn't mean you should skip over the issue when financially preparing for natural disasters.
Keeping a small amount of paper money in the same container as your important documents is ideal. During hurricanes or blizzards, whole neighborhoods can lose power, meaning nobody can use ATMs, so withdraw cash prior to adverse conditions.
4. Get Ready for Damage
You should know how to protect your home before disaster strikes. Make sure you and the rest of your household know how to turn off gas, water, and electricity. This is an essential part of preparing for natural disasters as leaving access on could cause more damage done and thus, more money spent.
Additionally, have your insurance agency's numbers on hand. You will want to talk to them as soon as possible. When widespread damage has occurred, be aware it could take some time before they can sort out your claim.
5. Increase Your Emergency Savings
Saving for emergencies can be a daunting task. But here's a good strategy to use: save $1,000 ASAP, then, put it into a high-interest savings account and slowly increase it to 3-6 months' worth of your expenses.
Alongside this, it's worth putting a smaller cash fund together when preparing for natural disasters. This should cover your expenses for 3 days after/during the adverse occurrence.
6. Create a Financial Plan — and Stick to It
Life throws us all curveballs. But making a budget for your day-to-day life ensures you have the finances to deal with most things.
To create a budget, start by writing down your monthly income. Then, total all your monthly outgoings. See how much of your income this takes up. Finally, decide where you can cut costs and add money to savings funds. You'll thank yourself in the future.
When It's Too Late, Turn to an Online Title Loan
Everything we discussed is all well and good, but what happens when you're in the middle of an emergency? You need financial help immediately. So, an online title loan from At Home Title Loans, is an option.
Title loans are a type of financial solution that allows you to borrow a lump sum of cash (up to $15,000) depending on the value of your vehicle using the title to it.
The application process is simple and speedy. We accept all credit situations, and you can keep your car while you're repaying the loan.
Follow the steps below to acquire an online title loan from us today:
Fill out our secure inquiry form to get started. Alternatively, call one of our loan associates.
A loan specialist will give you a call back to figure out how much you qualify for. You'll be scheduled an appointment with our verification agent who will drive to the location of your preference to deliver your loan packet.
Meet with the agent at the chosen place. Bring your driver's license and lien-free title to it.
Wait while our knowledgeable agent verifies the VIN on your vehicle and then sign a few forms.
The rest of the loan documents will be emailed to you.
After an e-signature, you'll receive your money on the next business day!
Get an Online Title Loan Today
Preparing for natural disasters doesn't have to be terrifying. But when it all gets too much, our online title loans are here for you. Begin the process now by submitting an online inquiry on our website!
Note: The content provided in this article is only for informational purposes, and you should contact your financial advisor about your specific financial situation.