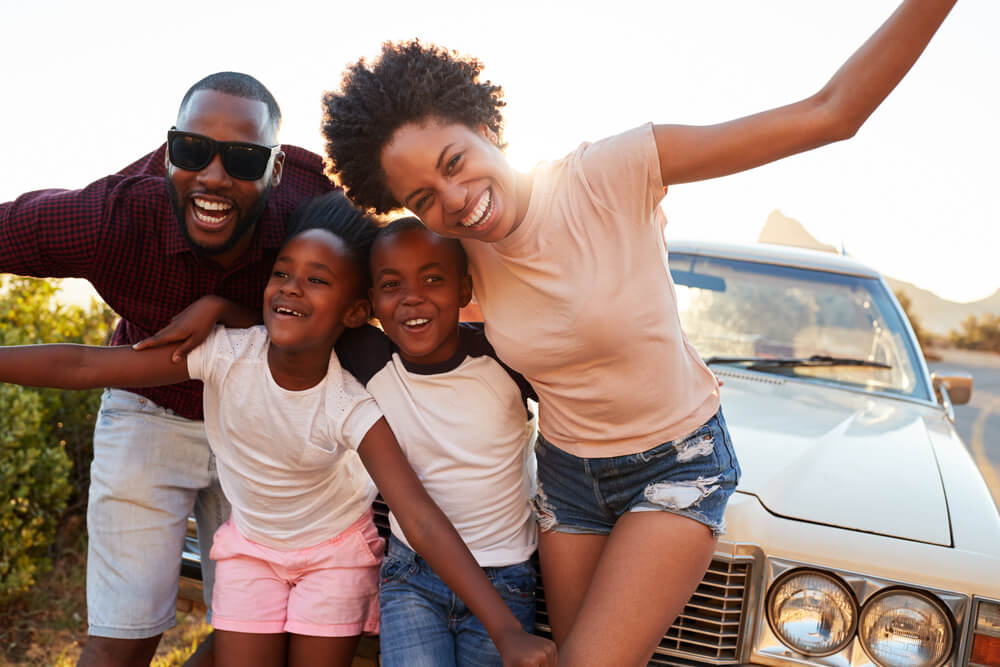 The Very Best Family Vacation Spots In Texas
Looking for family vacation spots in Texas is quite a time-consuming task, as Taxes is big and there's a lot to see. Everything is bigger in Texas. The state regularly sees about 275 million visitors a year, and there are many good reasons, from the bustling cities of Dallas and Houston to the quaint beach towns of the Gulf of Mexico, there's a lot to experience in the Lone Star State.
It's also a popular place for the entire family to enjoy. Here are some of our favorite family vacation spots in Texas and general Texas vacation ideas to make the most of your next trip.
Here Are Some Popular Family Vacation Spots In Texas
1. South Padre Island
South Padre Island is no longer just a wild destination for college students on Spring Break. Families have increasingly flocked to the miles of beaches, the South Padre Island Adventure Park, and the world-famous Schlitterbahn Beach Waterpark.
It's not all fun and games, though, at what has become one of the top family vacation spots in Texas. Sea Turtle, Inc., is a rescue center for several species of the beloved animal, many of which are endangered.
2. San Antonio
Two words: River Walk. The main pathway lined with fantastic restaurants and unique stores is a must-see. But there's a lot more to see in San Antonio, regularly voted as one of the best vacation spots in Texas. For starters, there's the Alamo, a UNESCO World Heritage Site, and the DoSeum, a highly interactive children's museum.
Add in SeaWorld Antonio and Six Flags Fiesta Texas, and that's just scratching the surface of Texas vacation ideas waiting for you in San Antonio.
3. The Woodlands Resort and Gaylord Resort
A planned community just outside of Houston, the Woodlands is highly regarded for its livability and surprisingly great restaurant scene. It's also home to this four-star resort spread over nearly 30,000 wooded acres. There's a water park with a great lazy river, two golf courses, a tennis center, as well as great restaurants and on-site spas for adults.
One of the other best resort vacation spots in Texas is the Gaylord Texas Resort and Convention Center, conveniently situated between Fort Worth and Dallas. It has a huge water park, numerous game rooms, and a wide variety of room options from a standard king to a spacious suite.

4. Big Bend National Park
Texas vacation ideas for families don't always include water parks. Big Bend National Park is a gem in West Texas — there are black bears, river rafting, horseback riding, and days and days of beautiful hikes. It's also unlike any National Park you've ever been to, with stark desert landscapes mixed with desolate forests.
Texas vacation ideas should always include a National Park, especially one as memorable as Big Bend.
5. Dinosaur Valley State Park
While you're feeling outdoorsy, be sure to stop by Glen Rose's Dinosaur Valley State Park, named for its hundreds of dinosaur tracks found mostly in its extensive riverbed. It's also a great spot for horse-lovers, with riding popular in the park's South Primitive Area. It's also a popular campsite and has 20 miles of biking and hiking trails to explore.
6. Galveston Island
One of the best budget-friendly family vacation spots on a budget, Galveston Island sits on a Gulf of Mexico barrier island and is home to fun shopping on The Stand, its own Schlitterbahn waterpark, the Galveston Railroad Museum, and much more.
The 10-mile-long Seawall is a 17-foot-high structure that's perfect for people-watching and doubles as the longest mural in the world. Perhaps the most unique offering is Moddy Gardens, a giant pyramid that hosts rainforest atmospheres representing Asia, Africa, and the Americas.
How to Secure Yourself Financially When You Travel
To experience the best family vacation spots in Texas, it always helps to know your options in case you face an emergency. If the unexpected happens to you, and you don't know where to find cash quickly, a Texas title loan online can be an option.
Those who qualify for a Texas title loan online from At Home Title Loans can receive up to $15,000 to help overcome even a substantial economic impact on your life. They are also easy to qualify for. All you need is the lien-free title to your vehicle, a driver's license or another form of state-issued I.D., and your vehicle for inspection to determine the amount of a Texas title loan online you qualify for.
Just go online, fill out the short Texas title loan inquiry form, and one of our loan representatives will get in touch with you quickly to walk you through the process. A representative will even come to you to complete the process, email you loan documents and after your e-signature, you receive your cash the very next business day through direct deposit.

Get Started Today
The list of the Texas family vacation spots given above can help you find the place that would be a good fit for you and your family. Choose one and enjoy exploring the Lone Star state together with your family! And if you face an emergency while on your trip and need cash ASAP, don't hesitate to get in touch with At Home Title Loans through a short online form on our website. You can get a title loan online as soon as today!
Note: The content provided in this article is only for informational purposes, and you should contact your financial advisor about your specific financial situation.