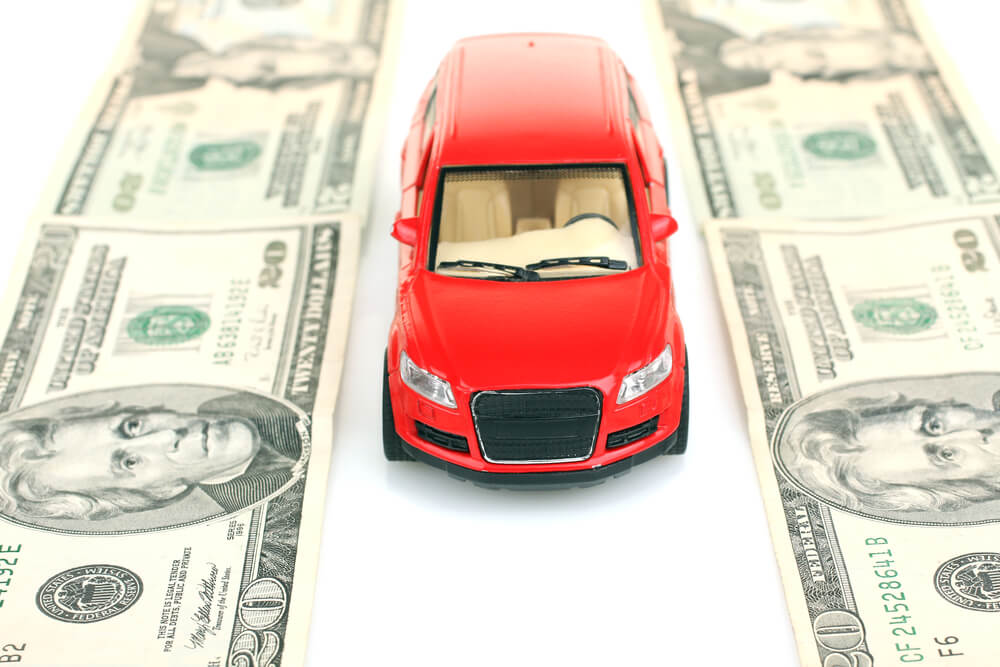 7 Facts Everyone Should Know About Title Lending
No two title lending companies are created equal, just like no two people looking for financial help through an online title lender are the same.
While title loans are always best designed to help people cope with short-term financial emergencies, there are many variables within title lending, including requirements, process speed, and convenience.
Here Are 7 Things You Should Know About The World Of Title Lending
1. Title Loans Should Be Used For Financial Emergencies
Title lending should operate to assist you with short-term relief for temporary financial issues, not as help for ongoing financial struggles, in the place of steady income, or for frivolous spending. Instead, title loans are better used to cover such emergencies as expensive emergency room visits, last-minute travel, or much-needed home or car repairs.
2. In Many States, You Keep Your Car
Title lending typically involves using your vehicle's title as collateral in exchange for a loan. That does not mean an online title loan lender owns your car, so you usually can keep your vehicle while repaying the loan for its duration. This is the case in several states, including South Carolina which At Home Title Loans serves.
3. The Title Lending Process Is Very Fast
When you're coping with a financial emergency, you need relief fast. That's why we make it fast to qualify for a title loan. You can qualify for title loans through Home Title Loans in as little as 30 minutes, in large part due to the fact that we operate as an online title lender. You can start the process online, and it often moves swiftly from there. You also will not be charged just by seeing if you qualify for a title loan.
4. There Are Very Few Requirements Through An Online Title Lender
If you've had difficulty obtaining a title loan in the past, it's usually a different case with At Home Title Loans. In addition to being at least 18 years old, you simply need the following:
A driver's license or state-issued form of identification
Your vehicle for a quick inspection which lets us determine how much you may qualify for.
The lien-free title to your vehicle. Lien-free means that you are no longer making payments on your car, and there are no outstanding judgments or loans on it. You own your car outright.

5. Title Loans Can Offer Substantial Relief
Most financial emergencies can be costly — that's why they're called emergencies. Hospital visits, travel, and home/car repairs can average thousands at a minimum. By going through At Home Title Loans, you may qualify for a title loan of up to $15,000. That amount can go a long way in any financial emergency.
6. You Don't Need To Be Employed Or Have Perfect Credit
That's right. In order to qualify for a title loan, you don't necessarily need to be employed. As long as you have an income source to repay your loan, you may qualify for a title loan with At Home Title Loans. Besides, we welcome all forms of credit. Many other financial providers instantly disqualify you from receiving a title loan if your credit is deemed poor. You can still qualify for a title loan through At Home Title Loans if you have bad credit.
7. You Get Relief Fast
It doesn't just take much time to qualify for a title loan — you can get your cash fast as well. Once you offer the required item, your vehicle is inspected, and you sign the terms and conditions of the loan, your money is deposited directly into your bank account as soon as the very next business day.
Our Title Lending Process
It all starts online. Using our secure title loan form on our website takes just a few minutes and requires some basic information, including your name, phone number, zip code, and email, as well as the make, model, and year of your car. You can also give us a call directly.
If you start online, as soon as you complete the form, one of our loan representatives will quickly give you a call to discuss how much you may qualify for. Then you can set an appointment with an agent who can come to the location of your choice to verify your car title. No store visits are required. The agent will bring along your loan packet, verify your car's VIN, and have you sign some basic forms. Your loan documents will then be emailed to you for an e-signature. Your money will be deposited directly into your account the next day.

Get Started Today
It does not need to be complicated to get a title loan online. At Home Title Loans is dedicated to making online title loans both easy and fast to qualify for so you can receive financial relief as soon as possible. Just go online or give us a call today to get started!
Note: The content provided in this article is only for informational purposes, and you should contact your financial advisor about your specific financial situation.