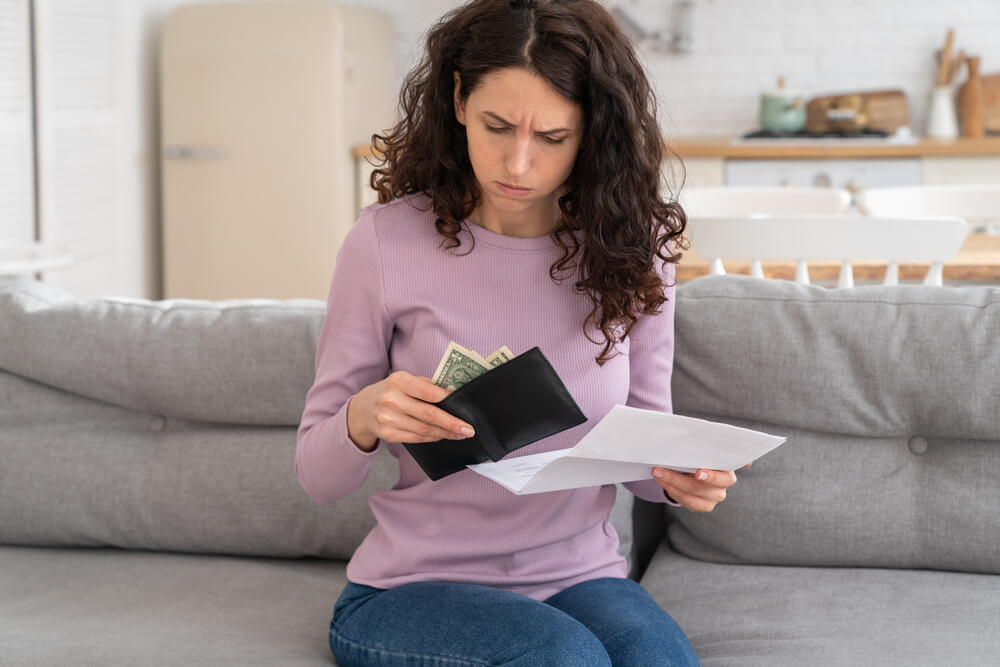 7 Reasons Why People Are Getting Emergency Title Loans
Dealing with a financial emergency can be tough. That's why many people use emergency title loans when dealing with a pressing financial issue. For many, this is the quickest way to get cash and prevent the problem from getting bigger.
Knowing the situations in which getting a fast loan works better than waiting is important. So, in this post, we will discuss seven of the most popular reasons people get emergency title loans.
Here Are Typical Reasons Why People Get An Emergency Title Loan
1. Medical Expenses
Medical expenses can leave you frustrated. The problem is that you can never predict when you need medical treatment. While your insurance may cover a good chunk of your medical expenses, it will likely still require you to pay a certain out-of-pocket amount. Because of this, many people consider emergency title loans online when they need fast cash to cover important medical expenses.
2. Vet Expenses
When our pets get sick, we feel horrible. Things can be even worse when you do not have the cash to pay for your pet's treatment, which can be rather expensive (even with insurance). While most vet clinics are likely to work out a payment plan if you ask for it, you may still need to pay a certain amount upfront. And this is where a title loan can come in place to help pay vet bills.
3. Home Repair
Even if your house needs some important repairs, you are likely to postpone dealing with the problem if you're in a pinch. However, some issues need to be dealt with right away. Some of them can get worse while others can even threaten your life. For example, problems with wiring may cause a fire in your home, and a roof that's been damaged by a storm may cause a collapse of its frame, which in its turn can seriously injure the residents of that house.

4. Appliance Replacement
There are certain appliances in the home that you likely cannot live without. Your oven, fridge, and freezer are probably the big ones here. The problem arises when they need replacement or repair, and that's when emergency title loans can be helpful.
5. Childcare Costs
A title loan can be used in the following situations:
When you need emergency childcare, perhaps because you are dealing with your emergency.
While you are waiting for government approval for childcare assistance costs, which could take weeks, if not months.
6. Emergency Travel
Emergency travel expenses may be important when you are dealing with a sick family member, and they need your urgent assistance. Sometimes more serious emergencies (like death in a family) may occur and require emergency travel for a funeral. Some people may need to travel on an emergency basis to get to work, perhaps because their vehicle has broken down, and they need to use a taxi.
7. Late Bills (inc. Mortgages)
It is always important to take care of bills, and especially the late bills, otherwise, it will result in extra charges a negative impact on your credit score. One of the benefits of getting an emergency title loan is the fact that your application will be considered, even if you have bad credit.
How To Get Emergency Title Loans Today
At Home Title Loans is a provider of title loans nationwide. Our process is fast, and in many cases, can be finished in less than an hour, and the funds will become available either the same or the next working day at the latest. This means that those who need to cover emergency expenses can do it quickly and make sure the problem doesn't get out of control irrevocably.
Our process is fast and can be carried out from the comfort of your own home. While you will need to have a vehicle inspection carried out, this can be done at a place of your choice. This makes things much more convenient:
You can get started by filling in the short inquiry form on our website.
Shortly after you have submitted the form (sometimes within a few minutes), one of our team members will reach out to you by phone.
We will schedule a meeting with one of our representatives who will drive to meet you and deliver your loan packet.
Our representative will perform the vehicle inspection and determine how much you can borrow (up to $15,000, depending on the value of your vehicle)
You sign the loan agreement.
You'll receive a few more papers that need your e-signature and send it back to us.
You'll receive your cash.

Get Your Emergency Title Loan Today!
Emergency title loans can be used to cover a whole host of emergency expenses. Some people may use them to cover appliance repairs, some home repairs, and medical expenses. If you have a genuine financial emergency, a title loan may be an option. Call us at 800-514-2274 or fill out an online form to get your completely online title loan today!
Note: The content provided in this article is only for informational purposes, and you should contact your financial advisor about your specific financial situation.