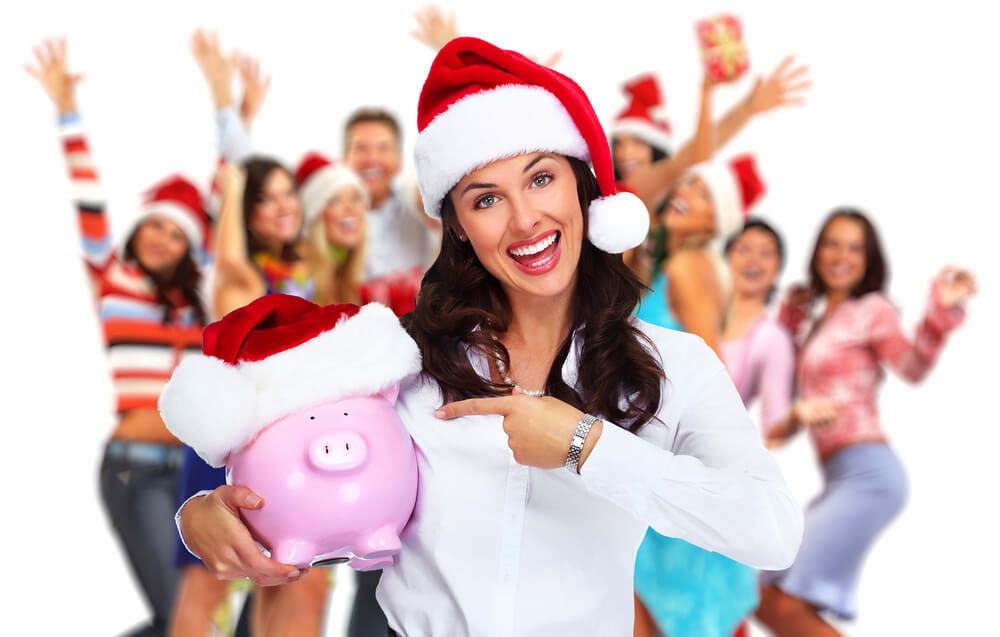 8 Fun Ideas Celebrating Christmas On A Budget
Christmas on a budget may sound like no fun. However, we all know that the Christmas season may be wildly expensive even though it's wonderfully merry and bright. With a long list of gifts to buy, parties to attend, and decoration and food expenses, it's easy for most to overspend during the holidays.
This year, try celebrating Christmas on a budget with our simple but efficient tips below.
How to Celebrate Christmas On A Budget
1. Set A Gift Limit
Gift-giving can quickly get out of hand during the holidays, especially if you have an extra-long "nice" list to shop for. For a Christmas on a budget approach, try setting a limit on gifts — either number, cost, or both. Some swear by a four-gift rule, especially for children, which includes a gift to wear, a gift to read, a gift they want, and a gift they need.
2. Shop Wisely
Christmas on a budget doesn't mean limiting your shopping to discounts on Black Friday or Cyber Monday. Search throughout the season for rotating deals at your favorite stores, clip coupons, price compare, and use apps that offer you cash back on items you purchase the most. Several credit cards even offer rewards that are specific to holiday spending.
3. Go Potluck
Entertaining during the holidays can be as costly as buying gifts. Instead of going all out with a huge spread on your own, throw a potluck where guests can bring their own favorite hors d'oeuvres, drinks, and entrees. You can still have fun hosting Christmas dinner, and you don't have to pay for all it.
4. Consider Card Alternatives
Every little bit helps when you're doing Christmas on a budget. Instead of spending money on expensive cards (and sending them out, of course), consider sending e-cards or printing your own creative Christmas cards. Some of the most memorable cards are handmade or feature a unique family photo.

5. Host A Gift Swap Or Draw Names
The average shopper will spend nearly $1,000 on holiday expenses and gifts this year, according to the National Retail Federation. To cut back significantly on presents, host a gift swap for friends and family and set a budget for the swap to make it interesting — say $10 or $20. Or if you are a member of a large family, have everyone draw names and have them buy just one gift for that person.
6. Find Local Events
Travel is always expensive, but especially so during the holidays when airlines and hotels typically raise their prices astronomically. Alternatively, get in the holiday spirit through low-cost — or usually free — area events like parades, drive-through lights, or nativity scenes. Other towns a short distance away from you may have other offerings, such as holiday markets and ice skating, all perfect fits for a Christmas on a budget.
7. Make Your Own Gifts
Nothing shows you care quite more than a homemade gift during the holidays. Whether it's knitting a scarf, baking uniquely decorated cookies, making soap, crafting soap mixes, homemade gifts add a personalized flair to gift-giving.
The best part: those receiving your gifts won't just think "Christmas on a budget." They'll think "Christmas from the heart."
8. Get Creative With Decorations
Trees, lights, stockings, ornaments … must-have holiday delights that dd up quickly when you're on a budget. Either look for less expensive decorations that still sparkle at discount stores or make your own through numerous video tutorials or other online guides. Homemade Christmas décor tends to make the season even brighter for you and your family.
Get An Online Title Loan If You're In a Pinch Due To Christmas Expenses
Committing to a Christmas on a budget is essential for those coping with a financial emergency. Another option: taking advantage of an online title loan. Designed as relief for a short-term financial emergency, with an online title loan you can qualify for up to $15,000 in financial help.
How To Get An Online Title Loan
The only required items are a state-issued I.D. or driver's license, the lien-free title to your vehicle (the title is used as collateral for a loan — you keep your car), and your vehicle for inspection.
Simply fill out the online title loan inquiry form or give us a call, set up an appointment with one of our loan specialists and have your car title verified at the location of your choice. There, your loan packet will be delivered by one of our agents who will verify the car's VIN and have you sign a few easy forms. After an e-signature on emailed documents, the money you qualify for will be deposited into your bank account, typically the next business day.

Get Your Online Title Loan Today!
It is difficult coping with any financial emergency, but especially difficult during the holidays. If you need help with an unexpected medical bill, last-minute travel, or paying for a much-need car or home repairs around Christmas time, get a title loan online from At Home Title Loans. We will get you back on your financial feet in no time. Just go online or give us a call today. We're here to help!
Note: The content provided in this article is only for informational purposes, and you should contact your financial advisor about your specific financial situation.