How To Get Cash Loans For Poor Credit In 24 Hours
Looking for how to get cash loans for poor credit? With a car title loan, you can get a cash loan within 24 hours of applying and not have to worry about how your poor credit affects your ability to be approved or get the funds you need in a timely manner.
Cash Loans For Poor Credit With A Title Loan
If you own a vehicle under your name and are eighteen years old or older, then you may qualify to get a cash loan. Getting a car title loan is as simple as gathering less than a handful of required items and providing them to a title loan lender. The entire process of getting a title loan is so simple and easy that you can get the funds you need within 24 hours of applying.
How You Can Get Cash Loans For Poor Credit
The overall application process is extremely straightforward and simple, especially if you choose to work with At Home Title Loans. In just three steps, you can complete the application process and find out if you are approved the same day you apply.
Below is a step-by-step guide for how to get a title loan online with ease.
Submit an inquiry form online or call to speak to a representative. The loan representative will go over what is required from you to be able to obtain the loan. This will include the following items:
State-issued identification or driver's license
A lien-free vehicle title under your name
The vehicle for inspection
Note: What does lien-free mean? A lien-free vehicle means that the vehicle must not have any outstanding payments that need to be made on it. The vehicle should be clear of any judgments and fully owned by you.
After confirming the information you submitted via the online form and discussing what is needed, you will be directed to bring the required documents to their nearest store location. Some car title loan providers will take it a step further and instead meet at a location of your choosing to verify the documents and perform a vehicle inspection.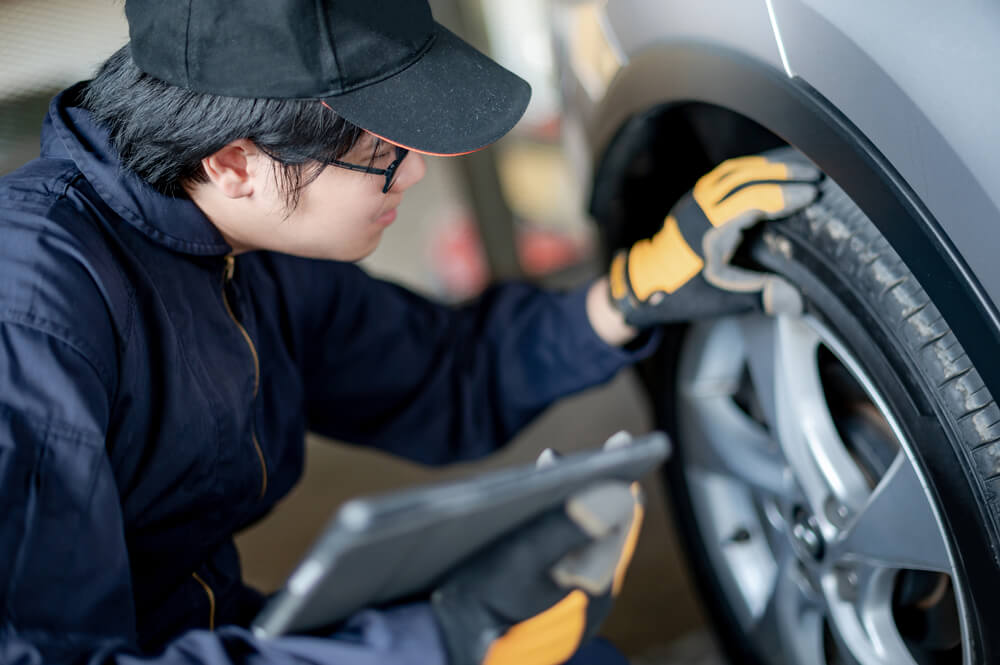 Once the documents are verified, and your vehicle is inspected, a loan amount will be provided to you. If you choose to accept the loan amount, you simply need to finalize the paperwork. Once the application is approved, you can get your cash as soon as the next business day.
Note: When everything is finalized, you will need to leave your car title with the lender. This is where car title loans get their name, as your car title is used as collateral for you to secure the loan. Once the terms of your agreement are met and the loan is fully paid back, the lender will hand your car title back over to you. Due to this, you may hear title loans referred to as title pawns.
Don't Let Poor Credit Stop You
As you can see, cash loans for poor credit exist. With a secured loan such as a title loan, you don't need to let poor credit stop you from getting emergency funds. Whether you need it for home or auto repairs, medical bills, rent, or utility bills, a car title loan can help you out of a financial bind.
About At Home Title Loans
At Home Title Loans can help ensure that you receive the funds you need. They take the ease of getting a car title loan to the next level by making it so you don't have to leave your house and get you cash loans for poor credit.
At Home Title Loans has made getting a car title loan less of a hassle for those looking to get cash fast, eliminating the need for customers to take time out of their day to visit licensed vendors. You can both start and finish your application online. With steps similar to the ones mentioned above, you can receive a loan amount of up to $15,000.
How Does The Process Work With At Home Title Loans?
At Home Title Loans allows you can get car title loans completely online, without leaving the comfort of your own home. One of our representatives can come to you to deliver the loan packet and have you sign some forms. Based on the information you supply with the online form, the loan specialist can let you know how much you qualify for during that first phone call.
They will set up an appointment by asking you for a time and place to verify the documents and the VIN number on your vehicle. Once verified, an email with loan documents awaiting your e-signature will be sent to you. When all is signed and finalized, you will receive your funds by the next business day!

Get Started Today
Get started today with your application for cash loans for poor credit with At Home Title Loans. Get your money within the next 24 hours by submitting an online form today!
Note: The content provided in this article is only for informational purposes, and you should contact your financial advisor about your specific financial situation.