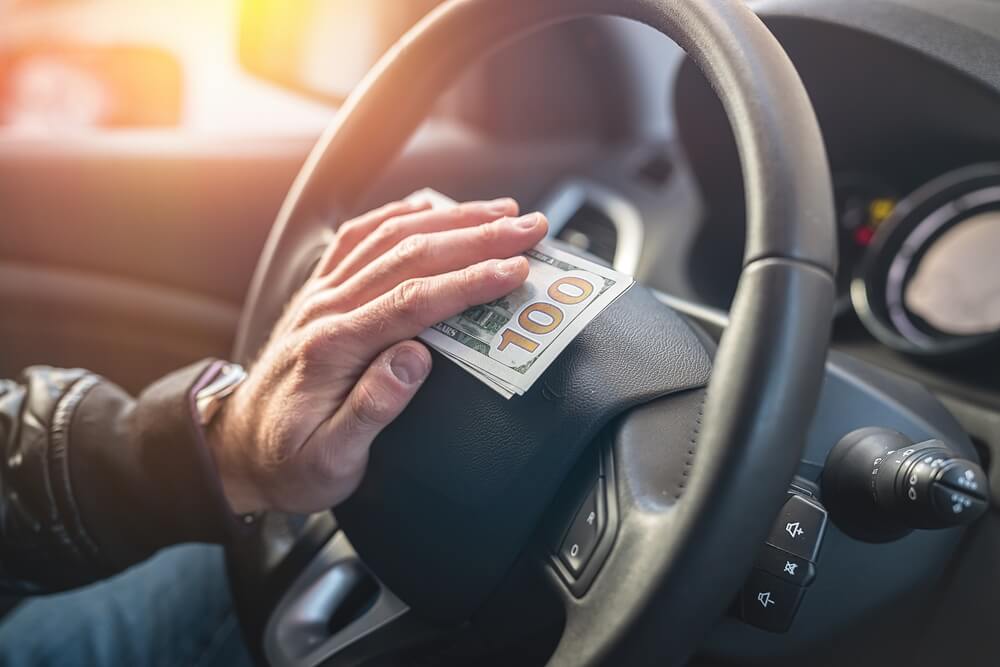 An Overview Of Car Title Loans In Delaware
Car title loans in Delaware may be the way to go to overcome quickly and easily series of financial strains. They work simply by using your vehicle's title as collateral in exchange for a loan to be paid off over time. You keep your car and can drive it as usual during the entire title loan period. You don't need to be employed or show proof of income for car title loans in Delaware if you choose to work with At Home Title Loans. Here's everything you need to know about getting financial relief today.
Here Are The Things You Need To Know About Delaware
What Are Car Title Loans In Delaware?
Financial emergencies do not discriminate. Everyone is likely to experience one or more throughout their lives, anything from last-minute travel and a pricey emergency room visit to the home and car repairs you simply can no longer ignore.
Online title loans in Delaware are designed as short-term relief for temporary financial setbacks and should not be used otherwise. With At Home Title Loans, you may qualify for a loan of up to $15,000 and get the cash you need the same day or the very next business day.
Qualifying Is Easier Than You Think
There are many different types of financial providers in Delaware to choose from, but At Home Title Loans makes it both quick and easy to qualify for a loan.
In addition to being at least 18 years old, you just need the following to qualify:
A driver's license or any other form of identification issued by the state of Delaware.
Your vehicle for inspection. Through that inspection, we determine the value of your car to help us pinpoint the loan amount you qualify for.
A vehicle title in your name that is lien-free or "clear." This means that you own the car outright; you are no longer making payments on it.
Options If Your Title Is Not In Your Name
You must have your vehicle title in your name before pursuing car title loans in Delaware. You can transfer it to your name through any Delaware DMV office. Keep in mind that the title can also have more than one name on it as long as one of the names is yours.
If the word "and" is between two names on the title, both people need to sign off on car title loans in Delaware. Either person can take out a car title loan if the word "or" is between the two names.

The Credit History Factor
Having a bad credit history can make overcoming financial emergencies challenging, but it doesn't have to be that way. Compared to other financial providers, we think differently at At Home Title Loans.
We encourage those with all types of credit histories or income to pursue car title loans in Delaware. This includes those with bad credit. In addition, we do not report loans to credit agencies.
You also do not need to be employed to qualify for a title loan. That means you won't have to share any proof of income, such as a paystub.
The Process Of Getting Car Title Loans In Delaware
Ready to get the cash you need? It all starts online through At Home Title Loans, Just fill out the short car title loans form on our website with your name, phone number, email address, zip code, and information about your vehicle. Once you submit, one of our friendly loan representatives will give you a quick call.
They will explain the rest of the title loan process, go over the required items, tell you how much you qualify for, and answer any general questions you may have. They will also schedule a meeting with a verification agent at the location most convenient for you. That can be your home, workplace, or public place.
Either way, the rest of the process goes quickly. Our representative will drive to the designated location to review the required materials, perform a quick inspection of your vehicle, and have you sign a few forms. The rest of the paperwork will be sent to your email for e-signature, and the money will be direct deposited to your account the very next business day.

Get Started Today
Getting car title loans at home in Delaware means finding a solution to your financial emergency, and it is just a few clicks away. Either go to our Home Page to submit the inquiry form or give us a quick call at 800-514-2274. The road back to financial wellness for you and your family begins with At Home Title Loans.
Note: The content provided in this article is only for informational purposes, and you should contact your financial advisor about your specific financial situation.