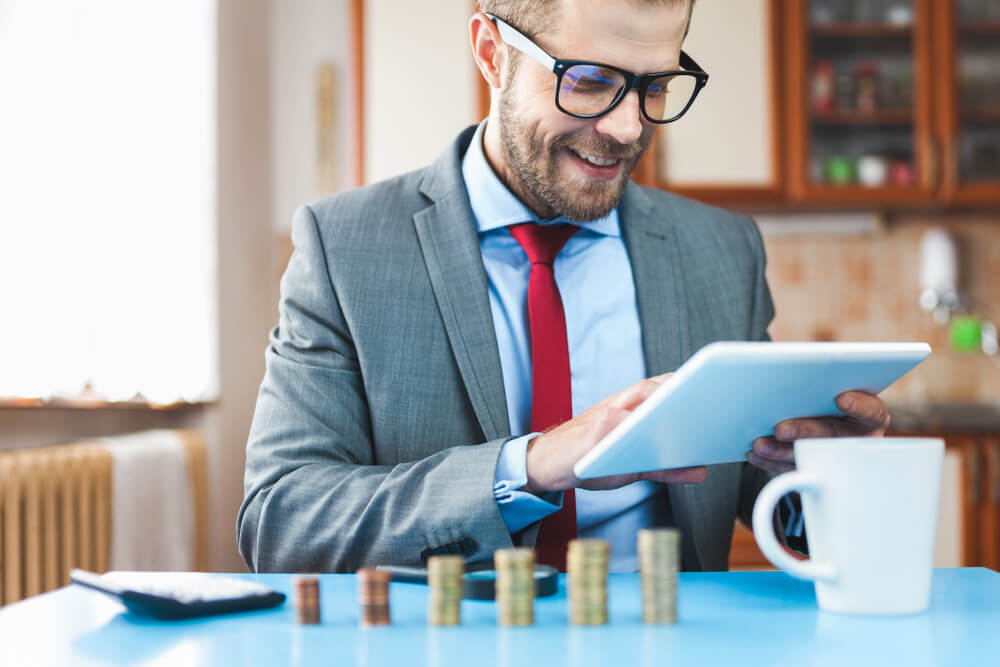 Making Smart Investments: A Beginner's Guide To Investing Money
If you're looking for a beginner's guide to investing money, you've come to the right place. Understanding how to make smart investments is one of the biggest obstacles that beginners face when they are learning how to invest their money. It is important to understand how investing works, how much to invest, and how to invest – and that's what we're going to explain in this post.
A Beginner's Guide To Investing Money
Why Is It Important To Invest Money?
People are often torn on whether they should save their money or invest it. Many people do not understand that it is important to do both, and they are roads to the same thing: your prosperous financial future.
It is important to save your money because this lets you accumulate the funds that you need in order to start investing. Investing is important because it allows you to keep up with the rising cost of living that is associated with inflation.
Another long-term advantage to investing is that you will be able to reap the benefits of compound interest. This helps you accumulate wealth over the long term.
How Much Money To Invest?
Everyone has unique financial circumstances that make them start investing in the first place. Because everybody has unique circumstances, the best answer to how much you should invest is "invest as much as you are able to".
Many experts say that you should try to save twenty percent of your income. At first, you should be focused on building up an emergency savings fund. Once you have established this, you should start investing your savings in long-term interest.
How Does Investing Work?
Investing can be complicated, and no beginner's guide to investing money is complete without a synopsis of how investing works.
"The market" refers to where you buy and sell stocks, bonds, and other assets. In order to start investing, you need to open up an investment account. You then put money into this investment account, and you use that money to buy stocks, bonds, and other assets.

Investing In Stocks Or Bonds?
Corporations raise money for their operations by issuing stocks and bonds. Stocks are partial ownership in the company, and bonds are loans that the company pays back with interest.
Stocks are typically seen as more volatile than bonds are. However, stocks also have the potential to earn more money for the person investing. Financial experts often recommend that people focus on investing in stocks while they are young and investing in bonds later in life.
Riding The Waves Of The Market
The value of stocks fluctuates over time. Sometimes you might buy a stock at a high price and then the value immediately plummets, causing you to lose money. Sometimes the opposite happens. Sometimes you buy a stock when the price is low, and then it surges, earning you a lot of money. It is important to remember that over time the peaks and valleys of the stock market tend to balance each other out. Being patient and willing to ride out the low times is an important part of this beginner's guide to investing money.
Diversifying Your Investments
It is important that you diversify your investment portfolio. That means that you should not focus on one single investment, and you should not focus on a specific type of investment either. By investing in a wide variety of stocks and bonds, you will more easily be able to weather the ups and downs of the market.
Diversifying your investments will make your investment portfolio more stable but will not limit or restrict your potential earnings on your investments. Remember the old phrase "don't put all of your eggs into one basket".
Getting Help Now With Cash For Title Online
The purpose of investing is to build long-term wealth for the future. Sometimes, however, you need money now. It can be scary when a financial emergency arises. You do not have to worry though, because there are options that you can consider turning to for help in these scary times. One option that you can consider is completely online title loans offered by At Home Title Loans.
Advantages of Getting Help From At Home Title Loans
There are a lot of advantages that come with getting cash for title online from At Home Title Loans. Some of the biggest advantages include:
A convenient and user-friendly application process
You can keep your car while you pay off your loan
Your sensitive personal information is kept confidential
You can have money deposited directly into your bank account
At Home Title Loans is happy to work with good, bad, or non-existent credit

Get Cash For Title Online Today!
The wide world of investing can be complicated and overwhelming, especially at first. This beginner's guide to investing money will help you understand the basic information that you need to know in order to make wise investment decisions.
If, however, you face a financial emergency on your way to investing money, remember that you can get a title loan online with At Home Title Loans. Get the process started today by filling out the short inquiry on our website!
Note: The content provided in this article is only for informational purposes, and you should contact your financial advisor about your specific financial situation.