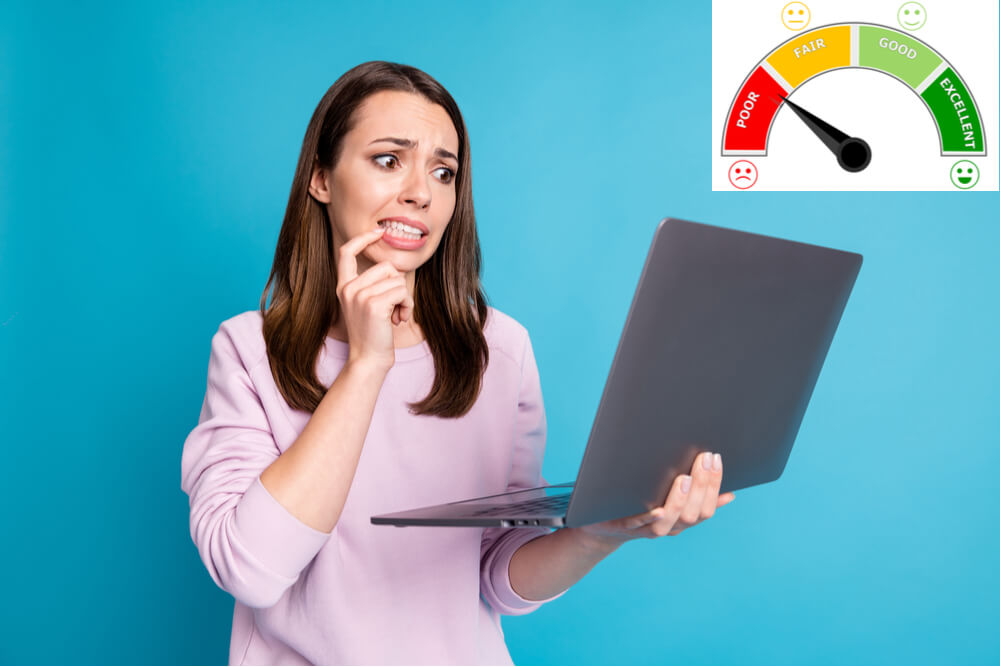 If I Have A Bad Credit Score, Can I Get Online Title Loans?
It may be difficult, sometimes even impossible to get a loan if you have bad credit. Unfortunately, emergencies don't care about your credit score, and they may strike before you get a chance to rebuild your credit. Whenever this happens, it's important that you know your loan options as someone with poor credit.
One of the options is title loans, and in this post, we'll talk about how you can benefit from online title loans for bad credit and how to get one today.
Here's What You Need To Know About Online Title Loans For Bad Credit
1. Qualifying For Online Title Loans With Bad Credit Is Possible
Many loan types are not suitable for individuals with bad or nonexistent credit. Title loans are not one of them, or, at least, if you choose At Home Title Loans as your primary provider. Title loans are an option for individuals with bad or nonexistent credit. Better yet, you can apply for title loans online, and the application process is fast and convenient, which is incredibly helpful in emergency situations.
In other words, online title loans are an option for bad credit borrowers. Even if you have absolutely no credit at all, your application will still be considered. Of course, you must meet the requirements set by the title loan lender before you can get approved, but at least your credit score is not a factor.
2. Online Title Loans Have A Short List Of Requirements Which A Bad Credit Borrower Can Meet
Since your credit score is not a factor when applying for online title loans, there are other requirements you need to be aware of. Just like other loan types, online title loans have specific requirements you have to meet in order to qualify.
Driver's License
The first thing you need to qualify for an online title loan is your driver's license or state-issued ID which is used to confirm your identity and age. An ID is official proof that you're of legal age and capable of making financial decisions (such as getting a loan) independently as well as taking responsibility for the consequences of such decisions.

Lien-Free Title
As its name suggests, title loans require a title in order to apply. The title is what proves you own your vehicle outright. However, not just any title will do. The title needs to be in your name and lien-free. A lien-free title is the one without any outstanding warrants or debts against it.
If your title is not in your name, you need to go to your local DMV to get it transferred into your name. If it is not lien-free, you need to pay off all of the debts first before using it to get a title loan.
Once you are approved for the loan, a lien will be placed against your title, but it will be removed as soon as the title loan is paid off.
Your Vehicle
The last thing you need to apply for an online title loan is your vehicle. Don't worry, the vehicle will not be taken away from you. Instead, the title will serve as collateral while the car will stay with you, and you'll be free to drive it wherever and whenever you want. Your vehicle will be inspected to determine how much money you can get.
3. The Online Title Loan Process Is Easy Even For Bad Credit Borrowers
If you have the three requirements mentioned above, you are eligible to apply for an online title loan for bad credit borrowers. Here at At Home Title Loans, the application process is easy and straightforward. Here is what it looks like:
Begin by filling out the At Home Title Loans inquiry form. This inquiry form is not the actual application, but it will connect you to the closest storefront location. Just fill out some basic info about yourself, and a representative will give you a call once you hit submit.
Whenever the closest location gives you a call, make sure to answer. The application process will continue over the phone, and you have an opportunity to ask us any questions. We will also set up a time to have your vehicle evaluated. We will come to you.
While you are having your vehicle evaluated, make sure to have all of your required items at hand. You will fill out some paperwork, and the agent will verify the VIN number on your car. If approved, you will get emailed the loan documents for you to sign electronically. The money can be deposited into your account as soon as the next business day!

Get Online Title Loans For Bad Credit Today!
Title loans are an option for individuals with bad or nonexistent credit. If you are interested in online title loans for bad credit borrowers, you will need a driver's license, a lien-free title, and your vehicle instead.
If you meet these requirements and a completely online title loan sounds right for you, you can get started now by filling out the At Home Title Loans inquiry form. An agent will get back to you shortly to walk you through the rest of the process.
Note: The content provided in this article is only for informational purposes, and you should contact your financial advisor about your specific financial situation.