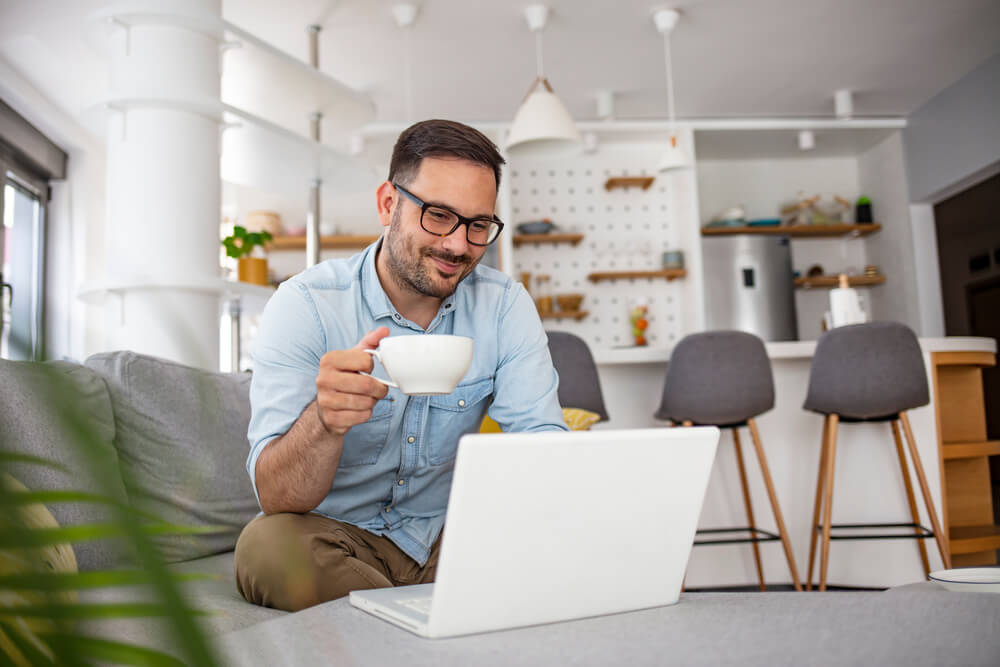 The Advantages Of Getting Your Auto Title Loan Online
Thanks to the Internet, some states now allow you to get an auto title loan online. Traditionally, you would have to visit an auto title loan store in person in order to get the loan you need. But if you are like most people, you probably have little time for travelling to a store.
Even though trying out a new way to get an auto loan can be a bit scary, there are several advantages to getting an auto title loan online. To learn about them, read on.
6 Advantages of Getting Auto Loans Online
There are countless advantages of getting an auto title loan online, but six of them stand out: there's no need to leave your home, you can get approved fast, bad credit is welcome, you get to keep your car, you experience ultimate convenience, and the process is completely private. Let's take a look at each of them in more detail.
1. No Need To Leave Your Home
One of the most inconvenient aspects of getting an auto loan in the past is trying to leave your home. If you have a job, it can be difficult to get off work to get your vehicle inspected. Even if you are a homemaker, leaving your home is equally as difficult.
When you apply for an auto title loan online, there's no need to leave your home. You begin the application process from your computer screen, and we meet you at your location to inspect your vehicle. That way, you never have to leave your house or place of work.
2. Get Approved Fast
Without physical paperwork, it's much easier to file through documents and process applicants. As a result, you can get approved fast with an online title loan. In fact, you can get the cash you need as soon as the next business day.
3. Bad Credit Welcome
If you have bad credit, you are still eligible for getting an auto loan online. At Home Title Loans accepts all types of credit, including no credit and bad credit. So, don't let your bad credit score stop you from getting the online loan you need.
4. Keep Your Car
Many people are hesitant to get a title loan because they are afraid that they won't be able to use their car as before. Luckily, you get to keep your car and drive it around as normal. That way, your day-to-day schedule is not disrupted from loss of transportation.

5. You Experience Ultimate Convenience
Because of the advantages mentioned above, getting an auto title loan online is highly convenient. Whether you don't want to leave your home or need cash fast, online title loans get you the cash you need in the most convenient and effortless way possible.
6. Private
One thing people fear about getting an auto title loan online specifically is that their information will not be kept private. Although these fears are understandable, all of your information is secure, confidential, and private with At Home Title Loans. We are equipped with the most advanced computerized technology to ensure all of your data is protected.
What Do I Need To Know Before Applying?
If the advantages above caught your eye, you might want to consider applying for an auto title loan online. Before beginning the process, make sure that you qualify for an auto title loan. Confirming that you are eligible for one of these loans first saves you from wasting any time.
How Old Do I Have To Be?
You must be at least 18 years or older in order to get an auto title loan from At Home Title Loans.
What's Required?
During your vehicle inspection, you'll be asked to present three items: your driver's license or a government-issued ID, a lien-free title in your name, and your vehicle. If you do not have all items, you cannot get an auto title loan. A lien-free title is simply one that is not already being used as collateral.

Get Started With An Online Auto Loan Today
Getting an auto title loan online is a convenient and fast process. On top of the extreme convenience of this option, getting an online title loan eliminates the need of leaving your home, allows you to get approved fast, and welcomes bad credit. All the while, you get to keep your car and all of your personal information is kept private.
To begin the process with At Home Title Loans, fill out our short inquiry form for auto title loans online today!
Note: The content provided in this article is only for informational purposes, and you should contact your financial advisor about your specific financial situation.